Walmart changes tobacco policy, deals extra blow to the cigarette industry
Walmart raises the minimum age requirement for those buying tobacco in its stores. The move could be significant for the already challenged tobacco industry.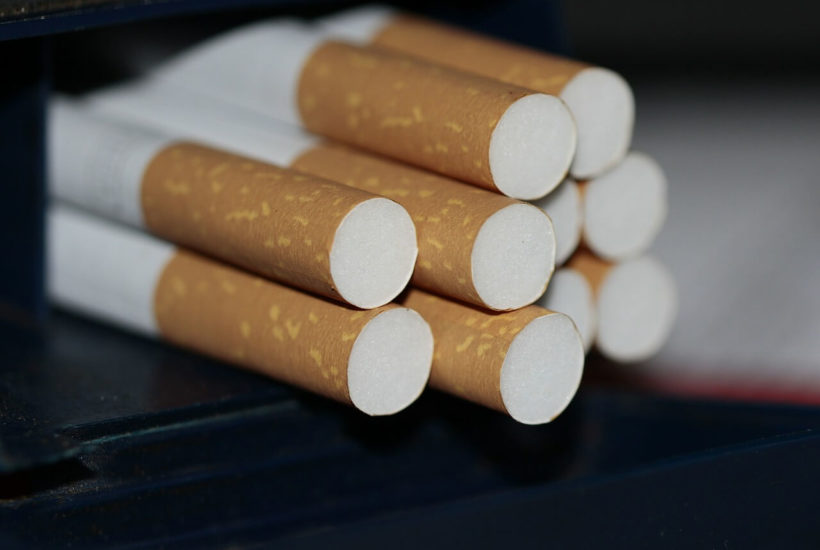 Walmart has announced on May 8 a significant change with its tobacco policy: no one under the age of 21 will be allowed to purchase tobacco and e-cigarettes from its locations across the country. Additionally, the world's largest retailer will stop sales, altogether, of sweet-flavored e-cigarettes which have proven to be extremely appealing to teens.
The retailer's move signaled a big moment in the country's fight against teen smoking which the Food and Drug Administration described as "endemic." The new policy will take effect starting July 1 across all Walmart and Sam's Club.
Walmart heed the FDA's warning
Walmart's pivot came after it received a letter from the FDA warning about its reluctance in implementing laws that prohibit teens under 18 from buying tobacco products in its locations. The retailer received the warning after passing only 93 percent of FDA's compliance check following inspections conducted since 2010.
In its response to the FDA, Walmart assured that it has various smoke-related regulations implemented across all its stores in a sign of its serious commitment with the fight against teen smoking. These regulations were already in effect on top of its move to raise the minimum age requirement for tobacco buyers.
"We unequivocally acknowledge that even a single sale of a tobacco product to a minor is one too many, and we take our responsibilities in that regard. The Fda can be assured that we will remain focused on improving our compliance program," Walmart said in its letter to FDA.
Walmart was actually not the only retailer that had received letters from the FDA. In March, the agency issued warnings on several retailers including Krogers and Walgreens about their violations of rules that prohibit selling tobacco to the minors.
FDA has identified 15 national retailers, either corporate-owned or franchised, that have violated the agency's compliance check inspection program.
An extra blow to the cigarette industry
Walmart's compliance with the FDA wins the nods from health advocates. On the other hand, it also reflected the challenges currently faced by the tobacco industry which has been suffering continued sales decline in the last five years or so.
In 2017, American cigarette companies had only sold 229.1 billion of their products to wholesaler and retailers nationwide compared to 240.5 billion they sold in 2016. These are the latest data from the Federal Trade Commission Cigarette Report published in February.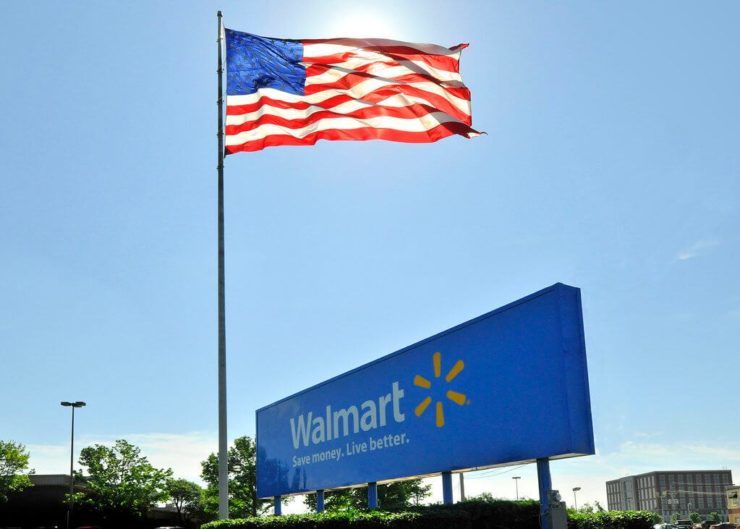 Also, these companies are also no longer keen about spending on advertising and promotion with their spending in such activities decreasing from $8.71 billion in 2016 to $8.64 billion in 2017.
Interestingly, not even the smokeless tobacco segment can pull up the sales for the industry. The 2017 Smokeless Tobacco Report found that sales had also decreased from 131.4 million pounds in 2016 to 130.9 million pounds in 2017. Similarly, these companies spent less on advertising and promotion, from $759.3 million in 2016 to $718.3 million in 2017.
The decline in tobacco sales seems to be rooted in consumers' waning interest in smoking. In 2018, the number of adults smoking in the U.S. has hit an all-time low. A study found that only 14 percent of U.S. adults are smoking compared to about 42 percent in the early 1960s. Another significant finding of the study was that teens are also turning away from tobacco.
Walmart could be replacing tobacco with CBD products
More consumers are believably pivoting toward healthier options and the most likely candidate is going to be CBD products. In fact, there has been an unconfirmed report that big retailers, including Walmart and Target, are already holding meetings with CBD companies. The retailers are reportedly looking into including CBD drinks, gummy bears, topical creams, and other CBD infused products in its portfolio.
It's not clear how much Walmart's market share of the tobacco industry is but from the looks of it, the world's largest retailer is not affected by the decline of cigarettes sales. For one, it carries a large portfolio of products, and, so, therefore, it can drop the tobacco from its locations anytime the sales are no longer fruitful for the company.
Walmart is going to report its first quarter financial results this May and analysts expect it will rake in $125.4 billion in revenue, up from the $138.8 billion from its fourth quarter.