Walter Becker, legendary musician and Steely Dan co-founder, dies at 67
The death of Steely Dan's Walter Becker triggered an outpour of support and admiration from fans and colleagues in the music industry.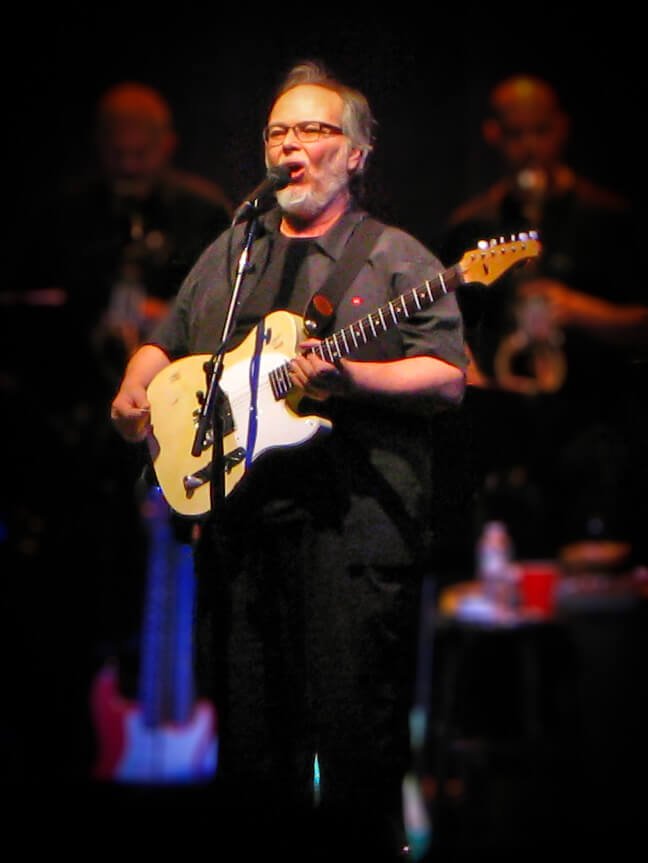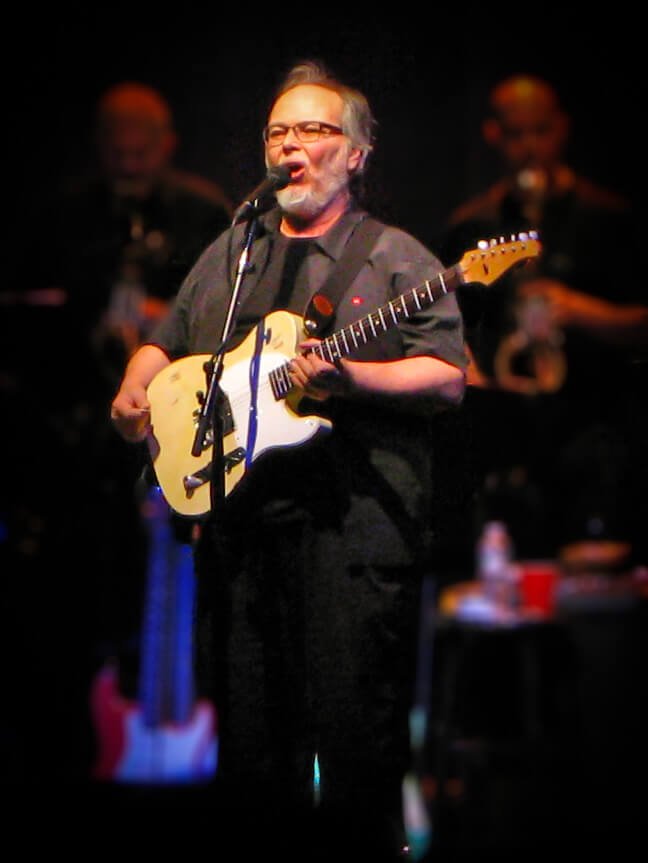 American musician and songwriter Walter Becker recently passed away at age 67, per The New York Times. Becker was known for establishing the Grammy Award-winning jazz rock band Steely Dan, along with his long-time musical collaborator Donald Fagen. He also served as the band's guitarist and bassist and wrote songs with Fagen.
Before his death, he managed to perform shows with the band last April and May. However, he was not present in the two Classics East and West concerts last July. According to Fagen, in a recent interview with Billboard, Becker was recuperating from a procedure. But Fagen did not disclose any specifics on Becker's illness.
Becker, Fagen, and Steely Dan
Fagen and Becker worked closely on their songs and Steely Dan's songs entered mainstream pop radio back in the '70s due to their catchy beat. If you take a look at the band's lyrics, they painted an enigmatic world filled with flawed characters. The band's elegant yet stylish music drew influences from composers such as Claude Debussy, Charlie Parker, and Duke Ellington. Some of their memorable songs include "Rikki Don't Lose That Number," which peaked at the fourth spot on the Billboard Hot 100, and "Do It Again," reaching number six on the same chart.
The duo's driven recording process established the band's reputation as well. According to The Guardian, they record multiple takes from session musicians to achieve the ideal sound. While this process is costly even today, it turned out to be a key to Steely Dan's success. Their songs' sophisticated production led to their rise in popularity and also earned the admiration of studio engineers.
Successful albums
The band's most successful album is "Aja," which will celebrate its 40th year anniversary on Sept. 23. Various musicians like saxophonist Wayne Shorter and drummer Steve Gadd collaborated with Steely Dan to make the album. Furthermore, "Aja" climbed to third place—the highest spot a Steely Dan album has reached—on the Billboard 200 chart in 1977. It also became the band's first album to be certified platinum and sold more than five million copies, according to Puluche.
Throughout Steely Dan's 40 years in music, it has sold over 40 million albums. Seven of its albums have reached platinum certification, with "Aja" being a multi-platinum record. It also had five albums managing to enter the Top 10 in the Billboard 200. At the time of Becker's death, his net worth is at $20 million.
TV and movie influence
Aside from admiration from fellow musicians, a lot of Steely Dan's songs have permeated TV shows and movies. Per Deadline, the band's "FM (No Static at All)," which Fagen and Becker made for the film "FM," paved their way in spots for TV and movie soundtracks.
Some of the band's songs were used "Me, Myself & Irene," a dark comedy film released in 2000 starring Jim Carrey and Renée Zellweger. "Peg" and "Deacon Blues," two songs from the hit album "Aja," both appeared in the successful sitcom "WKRP in Cincinnati." Meanwhile, "Do It Again" is the most popular choice of music supervisors due to its appearances in a lot of films like drama film "Laurel Canyon" and documentary film "The Kid Stays in the Picture."
Admiration and tribute from other musicians
Upon hearing the news of Becker's death, Rolling Stone published Fagen's heartfelt tribute to his partner and bandmate. He recalled their meeting during their college years and the times when they wrote songs in an old mansion that their college converted into a dorm. Fagen also recounted Becker's tough time as a child that shaped his personality and his pessimistic outlook on human nature. Fagen closed his tribute by writing that he aims to keep the music they created alive.
According to Billboard, musician Beck dedicated a musical tribute to the Steely Dan co-founder. Beck opened for U2 during the latter's "The Joshua Tree Tour 2017" in Detroit. While performing one of its singles, "Where It's At," Beck informed the crowd about Becker's death and played some parts of "Josie," one of Steely Dan's songs, before finishing "Where It's At."
Other musicians also paid respects to the late Becker, per Independent.ie. The Mountain Goats founder John Darnielle posted on Twitter that the band influenced the way he thinks about music and said that "I started writing songs under the name 'the Mountain Goats' the same month that I bought 'Katy Lied' on tape and started obsessing over it." "Katy Lied" is the fourth studio album of Steely Dan, which was released on 1975.
Toto guitarist Steve Lukather expressed his sadness over the passing of Becker and gave his condolences to Fagen, while singer-songwriter Lisa Loeb wrote that Becker is "a true inspiration."
(Featured image by Arielinson via Wikimedia Commons. CC BY-SA 4.0)