Woman to Watch: Weight Watchers CEO Mindy Grossman
Grossman has enjoyed a long career in the fashion industry but continued her success in leading Home Shopping Network and Weight Watchers.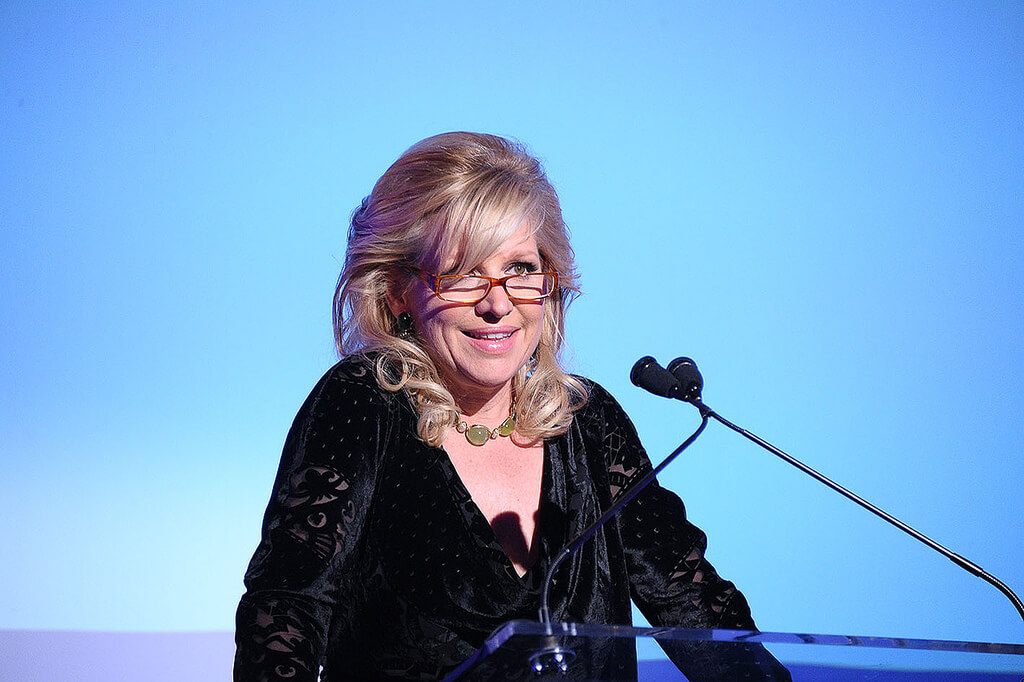 Mindy Grossman is the current president and CEO of Weight Watchers International, Inc., an American company dedicated to providing products and services to help consumers lose and/or maintain their weight.
Grossman has enjoyed a long and illustrious career in various industries, and one big decision became a life-changing moment for her as it opened a door and paved the way for her numerous successes. Now, she is in another chapter of her life and career, filled with ambitions to lead her new company to more heights, making her a certified woman to watch.
Mindy's early life
The young Mindy was born on Sept. 8, 1957, and she was adopted by her parents because her adoptive mother was unable to have children. They borrowed some money from her adoptive father's boss for her adoption.
Because of the fact that she was adopted, Grossman took it to heart that she should strive for success. As a result, she matured quickly and became serious and committed to whatever she does.
Grossman finished high school at the Valley Stream South High School in Valley Stream, New York in 1974, and during her secondary education, she worked as a grocery checkout clerk. She then attended the George Washington University in Washington, D.C. and graduated in 1977.
Mindy became engaged at the age of 19 and planned to attend law school following her college graduation. However, she changed her mind during the last semester of her senior year, and she called off her engagement and relocated to New York City instead.
Entering the fashion industry
After moving to New York, Grossman received a job offer from Manhattan International, an apparel company. She became the assistant of its international division's president, and this job marked the beginning of her 28-year career in the fashion industry.
Then, in 1978, Grossman left Manhattan International and took on the role of an account executive in Jeff Banks Menswear until 1980. After her stint in the latter, she was employed in other companies such as Ron Chereskin Menswear and Oxford Industries.
Grossman also worked for WilliWear, the company of the late Willi Smith, an American fashion designer. She was its vice president for menswear for four years. After WilliWear, she became Tommy Hilfiger's vice president for sales.
In 1991, following her time at Tommy Hilfiger, Grossman became the president of Chaps Ralph Lauren. During her term there, she managed to increase the revenue of the company from $26 million to $250 million.
Three years later, Grossman was the vice president of Polo Ralph Lauren Corporation's New Business Development division, a position she held until 1995. That same year, she served as the president and CEO of Polo Jeans Ralph Lauren, which was her "startup experience."
In 2000, Grossman was employed by Nike, where she was appointed as the Vice President for Global Apparel. Phil Knight, the company's CEO, selected her because of her experience in the retail and fashion industry and he wanted her to revitalize its apparel business.
Six years later, Grossman left Nike to become the CEO of IAC Retailing. In 2008, she parted ways with the company for the CEO position in Home Shopping Network (HSN).
Grossman's time at HSN
Throughout her stay at HSN, Grossman gave the company a makeover despite not having any experience in television. Its stock price rose nearly 40 percent back in 2011, and its dedicated customers just kept on ordering items, reaching 36 times per year.
Celebrities such as singer Jennifer Lopez, athlete Serena Williams and American Idol judge Randy Jackson appeared on HSN. Additionally, the first clothing line of Colleen Atwood, an Academy Award-winning costume designer, had its launch at the network.
Joining Weight Watchers
In April 2017, Weight Watchers selected Grossman as the replacement of former CEO James Chambers. She also became its president, and her term started in July of the same year.
The news of Grossman joining the company boosted its stock as it received an 11 percent increase in after-hours trading.
Oprah Winfrey, who is one of Weight Watchers' board members and investors, said, "Mindy is proven as a successful visionary and entrepreneurial force in business." She also believes that Grossman will bring the company to "exciting new places."
Weight Watchers' stock rises after revenue goal announcement
Weight Watchers announced its plans of reaching its yearly revenue goal of $2 billion in the year 2020. Furthermore, it is also taking out artificial ingredients from its products, and teens will also have the chance to join the program for free in the upcoming summer.
As obesity gains momentum all over the world, Grossman said that "Weight Watchers is more relevant and needed than ever." In effect, the company's stock rose 18 percent, which is its biggest intraday increase in three months, and arrived at the price of $74.37.
Winfrey's support for the company has a hand in the increase of its stock as well. The actress-entrepreneur stated that with the help of Weight Watchers' program, she maintained her weight for the past two years.
Recognition at the "49 Remarkable Women + One Really Cool Dude" event
In January 2018, Grossman was honored at the "49 Remarkable Women + One Really Cool Dude" event at Park City, Utah. Other honorees include Bumble Bizz creative heads Erin and Sara Foster and "Me Too" movement founder Tarana Burke, and the only male honoree is Scooter Braun, the founder of SB Projects.
The female honorees received a $1,000 Ramy Brook gift card along with a congratulatory note written by Ramy Sharp, the founder of the Ramy Brook clothing line.
(Featured image by Viva Vivanista via Flickr. CC BY 2.0)