Why do startups fail? 10 actions to avoid
In their way to achieving success, many startups die in the bud. Only 80% of newly built companies make it to the second year. Startups often run out on money and this causes their demise. Some studies have shown that the majority of startups are making the same mistakes that lead them towards the edge of destruction. Here you can find a few tips to follow in order to be among the winners.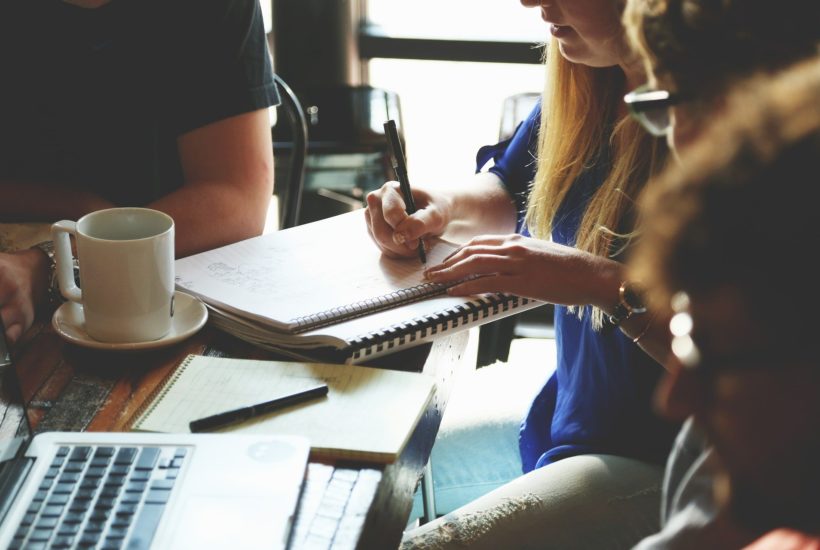 Startups face a lot of challenges when they first present themselves in the industry. While some can grow and flourish many startups tend to fail. Out of every newly built company only 80 percent of them make it to the second year. And if the companies are working fine, it takes almost 4 years for a new startup to start churning profit and 7-10 years for a startup to become recognized amidst this tough competition.
It's really a long road and a lot of hard work, from creating harmony to building connections, every chord must be tightly pulled together to make it a well-knit community of people who are working for one another and focusing on achievements to gain a particular goal.
While studying these startups, it has been found that there are a few common mistakes they tend to make which has led them to decline. So, with a motive to prevent you from falling into the same category, we will be discussing the reasons and the probable ways to avoid the failure of your startups in this article.
Reasons why startups can be a failure and how to deal with them
Here's a curated list of reasons along with the solutions that you can use to avoid startup failure. Let's head down to them without much ado:
Your team is not right
Problem: Most business falls overnight because of the divided team. Your team must complement each other, no matter what. At the end of the day, they all have to work together. Team indifference can cause a lot of problems and lead to crumbling everything down. The other problem here is the fact that companies are striving to recruit smart applicants, but it's not necessary that these people who formed a good reputation in front of you will end up working in a team cohesively.
Solution: Find a team that can stay stronger together and unites. Try to make harmony between team members and make them believe that you are confident in them. While recruiting your team try to put people in hypothetical situations which you have already faced and know their views on a few of the other topics like teamwork, mental health, etc.
Failure in sales execution
Problem: the situation here is that companies tend to advertise their products on a large scale but then they don't think beyond. The companies don't think of how to enhance the sales of their product through other innovative means. Execution of sales is highly important and should be taken into consideration.
Solution: Understand the importance of sales and if you notice a proper sales execution can take the company a long way. This plan ensures that you are here for the long run and have planned everything out. Selling your products through other sources like calls, emails, etc can pave ways for you.
You introduced products that may not be required
Problem: whenever a new company launches its product they don't focus on the necessity, instead they bring products. People can buy your products but they will not gain much importance in the market because they don't focus on a large population but focus on a small section of people.
Solution: Try to build products that are innovative yet necessary. Important products keep your customers glued and if you introduce something unique, your users can rely on you and look forward to buying more inventions from you.
You don't send prototypes in the market
Problem: it's wrong to think that your product will be a hit as soon as you launch it. There are high chances that people will not buy your product because they fear about investing money in a product that they are barely aware of.
Solution: You have to earn your user's trust, after advertising your product in the right way but there can be chances that your product is still not doing well. In this case, you should send in a prototype in the market if your product is tangible and if your product is intangible then you can look ahead to know the right tips to hire an Android app developer and launch your mobility solution in the Play Store.
You tend to ignore feedbacks
Problem: it is understood that when you introduce your product in the market you thought about it for years or months and revised it every time, but there can still be a very high chance that your product is lacking essential features.
Solution: Reviews are essential and they form a better platform for any product. If you are ignoring them then you are making a big mistake. These feedbacks are yielded from a large range of audience and you should try accommodation in every important aspect.
The time is not right
Problem: Times change very quickly and can either build everything or district it all at once. Maybe you have analyzed every possible thing in a strategic way but time is unpredictable and you should think upon it too.
Solution: Introduce a product that can fit into the time base and keep changing your product line. If you are trying to sell something that is out of trend then it is likely that people will not buy it because they know this trend will not come back. Know what's trending in the market and what is seasonal or here to stay forever.
Location can be an issue
Problem: Your intention to share a product with your audience can be pure. You may think that the product will help the population of that particular area but it is not true. Sometimes, people don't tend to buy the product because of stringent laws and regulations, financial state, religious beliefs, etc.
Solution: You need to interact with people around you and know-how can they buy products. There is no definition of locations that are not right. But most people in society look for offers that are associated with the product or price for that location may be too high or too low.
You are chasing wrong
Problem: It has often happened with startups, they tend to ignore users and think what's more important is getting the right investors. While it is true that investors are important but if you don't have a user base then investors will not come to you or vice versa. But your users should be a priority for you.
Solution: Don't shift your focus from user to investors. Gain on users because numbers are attractive and can be fruitful. If you have a large user base then no one can stop you from attracting users it will be like bees flying around a honeycomb. If you don't want to run out on business hold onto your users. Period.
Not sufficient money
Problem: Startups often run out on money and this causes their demise. Having money is important but no one has a treasure, it's obvious to run out on money. But most startups make this mistake of not spending wisely and invest in products that are not fruitful. Unnecessary spending too can lead to exhaustion.
Solution: Think wisely. You are spending on your product to make it good but look for cheaper alternatives and introduce them to the market. This will act as your prototype as well as you will receive suggestions and you are saving a lot of money by knowing what your users actually want. Apart from this, keep money back up with you when every funding source gets closed.
Overlooking the need to seek help
Problem: You can require help but you don't easily believe this. Guidance is important and can take your business to the next level but you are hesitant to choose that option. Taking inputs from someone you look up to can make a deal.
Solution: Try to seek suggestions and take them into regard. If someone who has been making the right decisions is giving you guidance then it should not be overlooked. Your mentors are visionary and can take calculated risks much better than you can.
In a nutshell
These ideas can take you a long way and give you an understanding of how usual mistakes can lead to your failure and how you can avoid them.
—
(Featured image by StartupStockPhotos via Pixabay)
DISCLAIMER: This article was written by a third party contributor and does not reflect the opinion of Born2Invest, its management, staff or its associates. Please review our disclaimer for more information.
This article may include forward-looking statements. These forward-looking statements generally are identified by the words "believe," "project," "estimate," "become," "plan," "will," and similar expressions. These forward-looking statements involve known and unknown risks as well as uncertainties, including those discussed in the following cautionary statements and elsewhere in this article and on this site. Although the Company may believe that its expectations are based on reasonable assumptions, the actual results that the Company may achieve may differ materially from any forward-looking statements, which reflect the opinions of the management of the Company only as of the date hereof. Additionally, please make sure to read these important disclosures.