Why Superman, koi fish and bonsai trees may outperform the market
Investing in these "emotional assets" may prove to be lucrative in the future, because the items are rare and in high demand.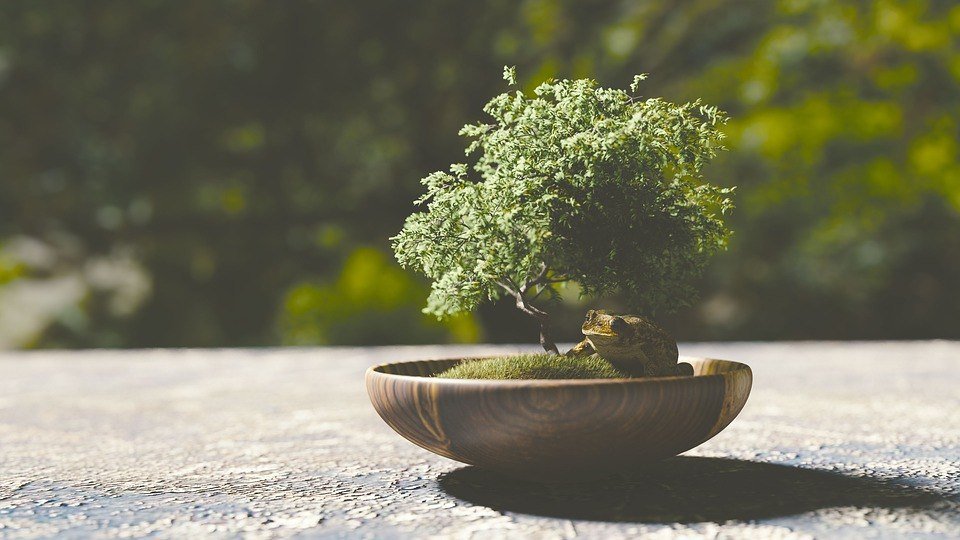 Many investors are turning towards more exotic investments, but those carry new risks. The first banks in Europe are starting to levy penalty interest on savings accounts while the stock markets are unstable. Die Welt's Arne Gottschalck reports.
Most everyone knows Superman, but Clark Kent? Hardly anyone, despite the fact that it is the name of the fictional comic book character who experiences exciting events in an exciting double life. They are not only popular with children. Adults also love Superman – although many of them prefer collecting the action figure.
This can turn into a very lucrative hobby. Recently, the 1938 "Action Comics No. 1″ was sold at an auction for $ 3.2 million or around 2.6 million euros. The original purchase price was a ridiculously low ten cents. This is not an isolated case either: other seemingly mundane things that have long been forgotten or are attracting dust in old attics are commanding even higher prices. Exotic investments are increasingly the focus of savers who do not know what to do with their money.

Comic books don't pay dividends, nor interest or rental income. And the collectible is worth only what the buyer is willing to pay for it. These "emotional assets" simply speculate that prices will increase in the future, because the items are rare and in high demand. When that happens, record prices like the Superman comic book is a possibility.
Here are examples of some exotic investment opportunities.
KOI FISH

Koi are basically carps. In other words, fish that attract special attention during the Christmas season in countries like Germany. The Japanese version of the fish, however, are not meant for secular consumption. Their purpose in life is to grace elegant ponds.
Admirers of the Koi fish can talk for hours about its beauty, and they're willing to pay a huge amount for certain species. Hardly a surprise then, that an investment market for Koi has developed. While a young fish can be had for under 100 euros, premium species can cost as much as six figures.
WHISKEY
That whiskey did not only fuel the work of poets like Brendan Behan but can also satisfy the appetite for profit is not common knowledge. Indeed, there are cases when whiskey at times achieves a return on investment that leaves stock professionals pale with envy.
For example, the Rare Whisky Vintage 50 index – for which the company Rare Whisky 101 traces the performance of the 50 rarest bottles – produced a return on investment of about 217 percent between early 2009 and 2014. During the same period, The Euro Stoxx 50, an indicator of European equities, returned a mere 20 percent.
The problem is, how do you find those special whiskeys? Simple, off the shelf bottles won't cut it. Whiskey hunters browse stores and warehouses for rare specimens of single malts. Single Malt Whiskies are derived from a distillery – hence "single" – and based on malted barley, hence "malt." But the effort may be paid off. A six-liter bottling of Macallan M has changed hands in Hong Kong for around 470,000 euros, or about $573,000.
Smaller distillers like Portland, Oregon-based Eastside Distilling (OTCQB: ESDI) have started producing high-quality, hand-crafted spirits since 2008. Their unique product line and creative label art may lend themselves well to future price appreciation.
BONSAI TREES
Small trees, big profits. A study commissioned by WGZ-Bank has proven that the small Japanese trees can indeed fetch high prices. The "solitaires," a term used to described individual bonsai trees, can go to as much as 100,000 euros in Japan, or about $122,000. The most expensive of the midget trees went for $ 1.3 million at the International Bonsai Convention in Takamatsu, Japan.
The trees require a lot of care and a lot of time. Japan boasts of an 800 year-old bonsai tree. The trees are maintenance-intensive and easily fall victim to pests of all sorts. When all goes well, a tree can be sold after decades of ownership.
BICYCLES
In the past, old bicycles were destined for the local landfill. Today, they are greeted with open arms by bicycle aficionados. The old wheels from Opel or Peugeot have long lists of fans. The ones who could withstand the test of time are few and far in between. But this is precisely what stimulates the imagination of bike investors. As usual, when increasing demand meets scarce supply, prices rise. A Cinelli bike from the 1940s or 1950s can sometimes cost around 3000 euros, or over $3600.
Market knowledge, however, is essential. Experts say that a wheel that passes as a collector's item, must be of high quality – as in the case of an Eddy Merckx bike, the quintuple Tour de France winner from Belgium, for example. In other words, rare are the bikes that can pass as a true collector item.
VIOLINS
The Stradivari did it. Even people who are indifferent to the cultural industry know that the name is associated with valuable violins, but there is more to the story. A market for rare instruments continues to gain momentum. An investment in rare instruments returned 8.1% per year between 2009 and 2014, according to Violin Assets. A rare Stradivari was recently up for auction at Christie's and was expected to yield between $7.5 million and $10 million.

Other instruments can play in the same league. The piano from the movie "Casablanca" (Play it again, Sam), fetched a $3.4 million winning bid at an auction in November, after it was sold in 2012 for $602,500. Bob Dylan's guitar earned about 800,000 euros at an auction in 2013. Impressive prices. Those who are lucky enough to get their hands on famous instruments at low prices can make a small fortune. But how can one get those instruments at an affordable price?
Those who did not work as roadies for Elvis Presley will have almost no shot at an Elvis guitar. Those who need to buy those instrument via conventional means will need to bring a lot of money to the table. The rare string instruments from the hands of Bauer Amati, Stradivari or Guarneri, are now very expensive. Wealthy collectors pay anywhere between two and seven million euros for well-preserved specimens.
COMIC BOOKS
Rare comic books in very good condition always find a market. In fact, a first-edition booklet of Batman and Spider-Man was sold recently for 800,000 euros, while a Superman booklet fetched a price of 2.6 million euros.
Such prices are only paid for really well-preserved copies, and very few comic books are in good condition after years of storage in the attic or basement, and after previously passing through the hands of the kids. On the other hand, the market is difficult to predict, and these record prices are often only paid once. It may be smarter to browse than to invest cold, hard cash into these types of collectibles.
BOOKS
Books can be friends, wrote Erich Kästner a long time ago. But can they also be "business partners" that create prosperity? Sometimes yes. "After all, books are investment classics," says Herbert van Mierlo, art expert at Sotheby's. However, as with other "emotional assets," only few copies make their way into the Champions League because only rare editions awaken the imagination of investors.

For readers who prefer digital formats, companies like Audioboom offer great alternatives. Audioboom is a UK-based company that floats on the London AIM Exchange under the ticker symbol BOOM.
WINE
Blessed be the person who buys a bottle of wine for pure pleasure and taste for he is not tormented by the question as to whether he is squandering a small fortune while drinking it. And wines can indeed be worth a fortune. The final price paid by a Chinese investor at an auction for 114 bottles of Burgundy wine from the Romanee-Conti vintage was 1.3 million euros.
Before you reach for your calculator… That's 11,200 euros per bottle. For ordinary wine drinkers, that is hard to imagine. The final price paid has mainly to do with the vintage, the origin and the grape. And we may as well pour some water into the wine: the wine index Liv-ex Fine Wine 100 has fallen by almost 7 percent since the beginning of the year.
—
This article may include forward-looking statements. These forward-looking statements generally are identified by the words "believe," "project," "estimate," "become," "plan," "will," and similar expressions. These forward-looking statements involve known and unknown risks as well as uncertainties, including those discussed in the following cautionary statements and elsewhere in this article and on this site. Although the Company may believe that its expectations are based on reasonable assumptions, the actual results that the Company may achieve may differ materially from any forward-looking statements, which reflect the opinions of the management of the Company only as of the date hereof. Additionally, please make sure to read these important disclosures.