Why switching your business to online will bring you benefits: 5 steps to follow
Besides building a website, businesses who want to shift online need to keep up the pace with the developments and advancements of technology. Social media is the online world where almost everything is possible. And for businesses that have just decided to shift online, social media platforms might be the door to heaven. Social media presence should go hand in hand with the website building.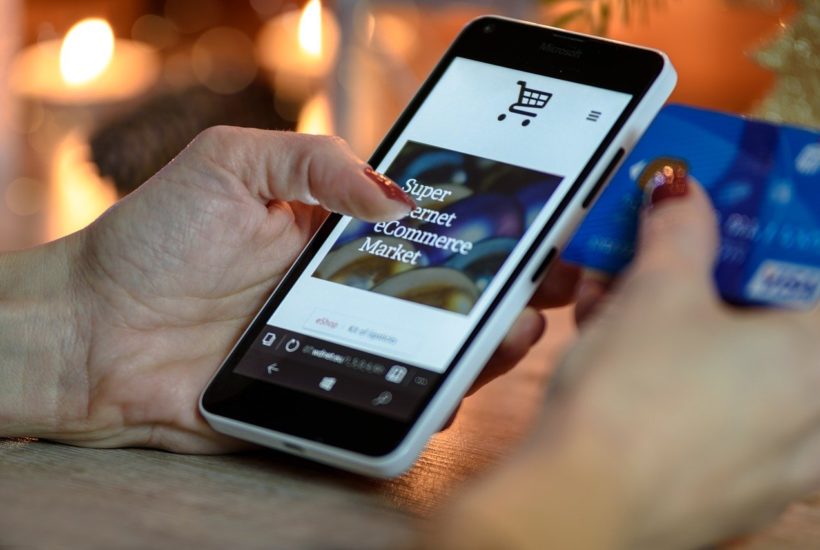 Technology has changed the way people and businesses work and function. It has changed entrepreneurs' and people's perspectives on how a business should look like. If a few decades ago the only option of starting your own business was buying or renting a place and then advertising it, now things have changed.
You do not necessarily need a store to start your business. You do not need a building or a room to do it because you can build only your online store. Of course, there is no recipe for success. One of the main purposes of businesses is to increase their customer base and profits. For this goal to become real, they need to have access to a wide pool of customers and this has become more accessible than ever before.
Having both a brick-and-mortar store and an online one offers brands and businesses the opportunity of reaching a wide variety and number of prospective customers. And now with the world pandemic, lockdown and restrictions are imposed to limit the spread of the virus. Businesses that relied only on the physical store will likely be affected by these traveling restrictions.
But not all things are lost because switching your business to online can be the solution that will save many businesses. However, establishing an online store and presence, interacting with customers, and building an online brand awareness might seem difficult, challenging, and scary for many business owners. Fortunately, there are only five steps entrepreneurs need to do to switch their business to online and have lots of benefits.
1.     Build your website
One of the key elements of the process of switching your business online is the website. To advertise their products and build an online store, businesses need to choose a website host. If they have the information and skills necessary, building a website will be a piece of cake. If not, there are a lot of website development software and apps that are intuitive and easy to use by anyone. However, there are also many freelancers and companies that can offer website building services, but these usually come with higher costs.
Building your website is one of the most important steps. Here entrepreneurs and brands can share more information about them and their history, about the services and products they offer and improve their customers' experiences. Websites open a new door to a new customer pool for businesses, and it may be the first interaction with their brand some customers have.
2. Carefully choose the UX Design
Because the website businesses choose to build will be accessed by a lot of prospective customers and visitors, it is the business card any brand has. The easier and more intuitive a website is to use, the more visitors will appreciate it.
The website an online business has should also attract the attention of visitors. In fact, visitors might spend less than 10 seconds on a new website before deciding if they close the tab or continue scrolling. Some businesses might feel challenged by this step but there is one question you should answer and that will influence future progress. Which is the main goal of your website? Do you want to use it as a platform that helps you build your online presence and brand awareness online? Or do you want to sell products and services?
Depending on your answers to these questions, you can restrict your searching and possibilities. The user experience you choose to offer to customers should be pleasant, authentic, and eye-candy. This means that your website should be easy to use and should consider also the latest trends when it comes to UX Design. The more attractive a website is, the more will convince visitors to explore it and find out more about a brand.
3. Social media presence
Besides building a website, businesses who want to shift online need to keep up the pace with the developments and advancements of technology. Social media is the online world where almost everything is possible. And for businesses that have just decided to shift online, social media platforms might be the door to heaven.
Everyone is on social media. There are billions of active users daily on every social media platform, so there is an immense pool of prospective customers. Part of the brand awareness process is the social media presence a business has established. Facebook and Instagram are among the most used ones. Before starting a business account, entrepreneurs should look more into each platforms' ways of using and preferred content.
The feed or grid a business builds should reflect the brand's personality and vision. It should be consistent and eye-candy to attract more customers. But social media comes with another benefit: the possibility of connecting with your customers.
In a world mostly dominated by impersonal brands, shedding a personal light on your brand's face will increase its awareness. Customers are looking for authentic and genuine interactions, and social media is the next step you should take when switching your business to online.
4. SEO strategy
Social media presence should go hand in hand with the website building. Each of these platforms is useful in digital marketing and it can help any business flourish and increase their profits. However, it is important to know how online algorithms are working and what you can do to play by their rules.
Usually, businesses and marketers avoid posting long texts on social media, as few customers will read the whole text. You can connect some of your posts to articles or products on your website and invite visitors to discover more by accessing it.
An SEO strategy is the next step businesses should build when switching to online. These types of strategies help businesses organize their content on the website and use the keyword that will drive the most organic traffic. Like this, when people interested in buying a business' products but do not know any provider will search on Google, your website might be one of the top recommendations.
5. Customer support strategy
One of the big benefits of online businesses is that they can connect easier with customers. And the same is valid for their clients. If they have a misunderstanding, want to find out more about a product, or just want to return a product, they can easily contact your customer support representatives.
Establishing a strong connection with customers online is something they are looking after. They will recommend to their friends the brands they feel closer to, so it is also a way to keep them loyal. The customer support strategy should include a plan on how to handle the interactions with customers.
There will be angry and dissatisfied customers, but also content ones. It's important to take care of both types, improve their satisfaction and their journey with the business. The higher the customers' satisfaction, the higher their loyalty. And this will only positively benefit the brand and the business.
Final words
Switching your business online comes with lots of benefits. You can increase your brand awareness, access a larger pool of prospective customers, increase your leads and profits, and improve the relationship with your customers.
The online world offers incredible opportunities for businesses that want to grow their customer base and increase their satisfaction. Building your website, deciding on the right UX design, establishing a strong social media presence, and creating an SEO and customer support strategy will help your business develop online.
People are looking nowadays for more authentic and genuine content, and technology offers the perfect environment for every business to meet customers' expectations. It may be a challenging process, but the benefits and advantages it comes with are incredible and worth the effort.
__
(Featured image by PhotoMIX-Company via Pixabay)
DISCLAIMER: This article was written by a third party contributor and does not reflect the opinion of Born2Invest, its management, staff or its associates. Please review our disclaimer for more information.
This article may include forward-looking statements. These forward-looking statements generally are identified by the words "believe," "project," "estimate," "become," "plan," "will," and similar expressions. These forward-looking statements involve known and unknown risks as well as uncertainties, including those discussed in the following cautionary statements and elsewhere in this article and on this site. Although the Company may believe that its expectations are based on reasonable assumptions, the actual results that the Company may achieve may differ materially from any forward-looking statements, which reflect the opinions of the management of the Company only as of the date hereof. Additionally, please make sure to read these important disclosures.