Woman to Watch: Fashion designer Rebecca Minkoff
Rebecca Minkoff is one of the biggest influencers in the fashion industry, with over 900 stores generating more than $100 million in sales per annum.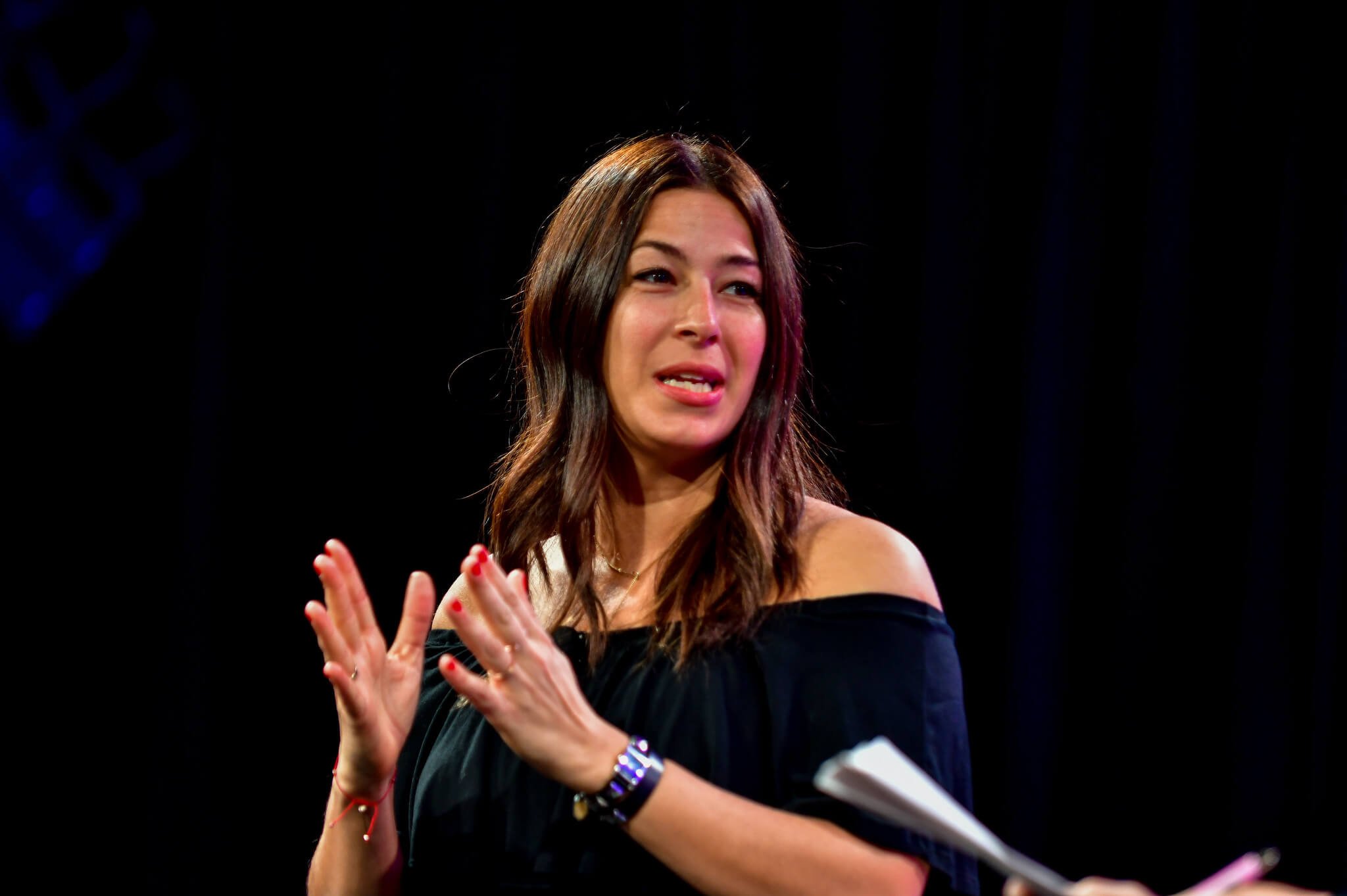 Fashion is one of the hardest industries to penetrate, let alone disrupt it. But Rebecca Minkoff has proven that anything is possible when you take the risk, become persistent and dedicate yourself to achieve what you want to. Her innovation and connection with customers propelled her career to heights that can inspire anyone who wants to start from the ground up.
Rebecca Aliza Minkoff was born in San Diego, California, on Dec. 11, 1980. She is married to actor and director Gavin Bellour. They live in New York City with their two children, Luca and Bowie.
She grew up sewing and designing clothing, becoming involved in the costume department of her high school's theater. This is where her passion for fashion started. She dreamed of becoming a fashion designer, and so at the age of 18, she decided to move to New York City to seek opportunities. She started her career using her entire savings of $10,000.
Rebecca Minkoff's successful career in fashion
One of the turning points in her fashion career is when she redesigned the "I Love New York" shirt that caught the attention of the public. She launched it in 2001 as part of a five-piece capsule collection, which became an overnight sensation after it appeared on "The Tonight Show with Jay Leno." Actress Jenna Elfman wore it at the show, which was after the terror attacks of Sept. 11, 2001. Minkoff donated all the proceeds from the sales of those shirts to the 9/11 relief efforts.
In 2005, she launched the first handbag she designed called "Morning After Bag" or M.A.B., which became iconic and helped put her on the map. That same year, she established her self-titled company with her brother, Uri Minkoff, who is the CEO.
In an interview with MyDomaine, Minkoff shared that when she was starting, she played many roles, from being a messenger to publicist to customer service professional to designer and more.
"It gave me a great education, and it keeps me from getting too comfortable and from taking our team and success for granted," the 37-year-old fashion designer said.
She spent the next four years designing handbags and accessories, and in 2009, she released her ready-to-wear collection. Over the past decade, Rebecca Minkoff has become a household name, with over 900 stores worldwide distributing her apparel, handbags, accessories, jewelry and tech gears. The company has also launched a line of men's accessories under the label of Uri Minkoff.
Today, Rebecca Minkoff is a well-recognized brand, especially among Gen Z and millennial women. The company generates over $100 million in sales annually.
Tech-infused fashion
Aside from bringing to the market a wide range of apparel and fashion accessories, what sets Rebecca Minkoff from its competitors is how the company has embraced technology and infused innovation in its offerings.
Since the early days into the business, Minkoff connected with her customers on a personal level, particularly young women, mainly through social media and influencer marketing. Her retailers used to encourage her to stop communicating directly with her customers because they believed it was not "elevating the brand."
Minkoff took the risk of not listening to them. She said, "Our success has so much to do with our customer knowing I've been with her from the beginning. I've always had a direct dialogue with her and couldn't let that go."
From leveraging social media, Minkoff has introduced innovative products, including interactive mirrors at its physical stores and fashionable wearables like a bracelet that notifies you of text messages. Rebecca Minkoff is also the first fashion company to broadcast a runway show in virtual reality.
Empowering women
While her luxury fashion items can be spotted among many young women and celebrities today, Minkoff's influence goes beyond her products. She champions and empowers women. In fact, her company has included an RM Superwomen platform on its website, which features interviews with inspiring women. Data have shown that when women see female leaders, they feel inspired and empowered that they can be like them as well.
The RM Superwomen platform has since been extended to social media such as Facebook, Instagram, chats, and most recently, podcasts, in which Minkoff personally interviews women.
Also, Minkoff attended the Cannes Lions Festival of Creativity last month as part of a Girls' Lounge panel that discussed how millennials and Gen Z are setting new demands for the future of work. In her own company, Minkoff shared that she tries to create an environment for her employees where they can be fulfilled as much as possible.
"So many more people want more than a job to just pay the bills. They want to be fulfilled."
A piece of advice to aspiring women entrepreneurs
For someone who is just starting out in a business venture, Minkoff's advice is to find out what she can provide to customers that they are not yet getting from anywhere else. She adds that when deciding whether to take a risk or not, "trust yourself."
She also said that success does not happen overnight. It requires years of hard work and dedication, so you need to prepare yourself.
"It takes time, not everything happens all at once. I worked crazy hours, weekends, late nights, holidays, all the way up through being pregnant," she shared. "On the hardest of days, don't lose your momentum. It's the drive and diligence that gets you over the biggest bumps in the road."
(Featured image by Fortune Conferences via Flickr. CC BY-NC-ND 2.0)