Work while traveling: These global nomads make the world their home
Why deprive yourself of vacation when there's a chance to work and earn money while traveling?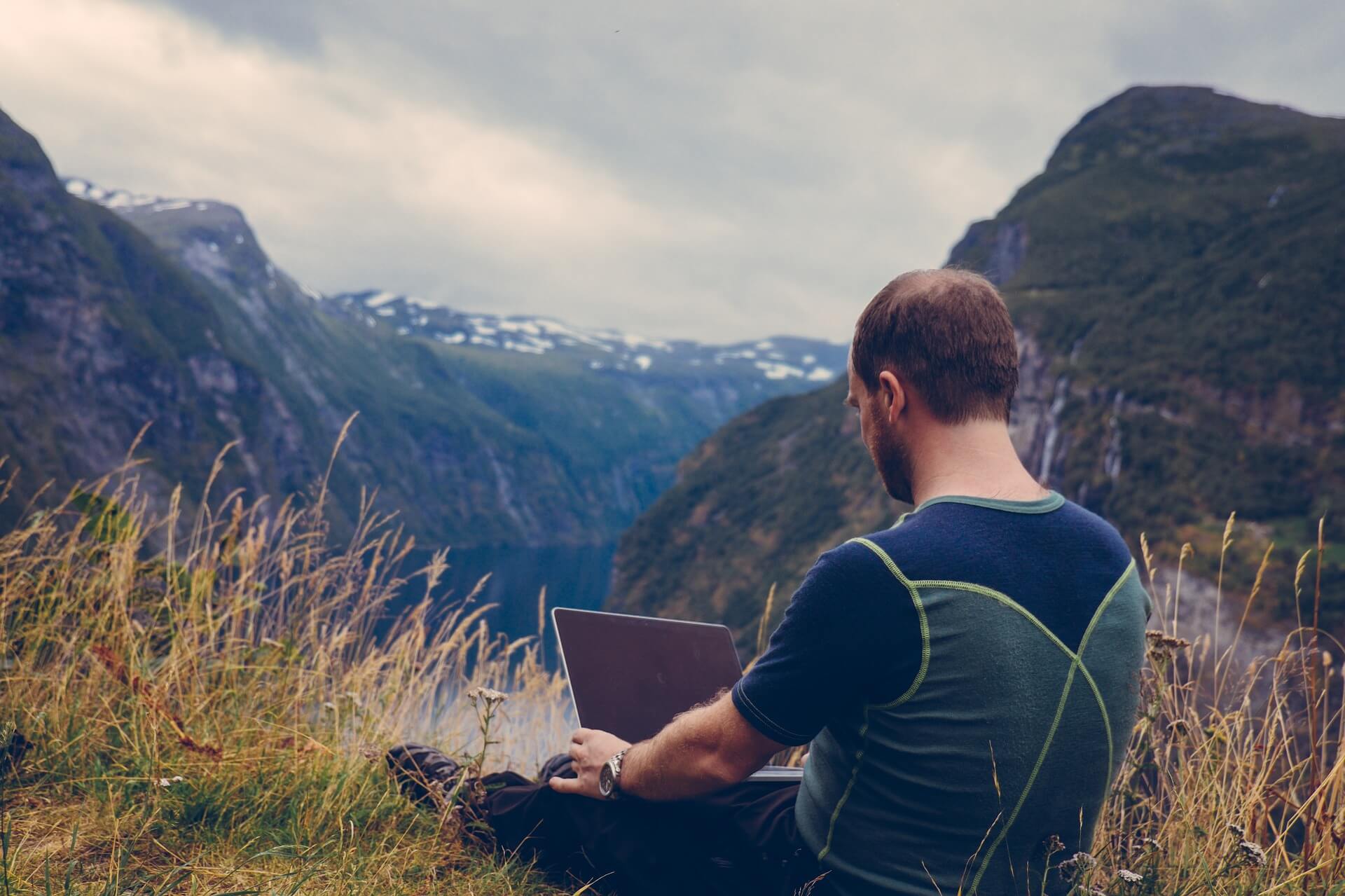 What if your vacation never ended?
That's a serious—and timely—question. It's the peak of the summer travel season, and if you're at the beach right now, you're probably reading this and thinking, "I don't have enough vacation time."
And you're probably right. Only two-thirds of Americans plan to take a summer vacation, according to a survey by travel insurance company Generali Global Assistance. And average vacation time has shrunk to just 16 days a year, according to research conducted by Project: Time Off, a coalition of travel companies. That's nearly a full week less than the average between 1978 and 2000.
Go on vacation and never come back
Well, turns out there are people who have done that. These global nomads either have jobs that can be done remotely, fund their travels with their retirement money, or a little of both. They live in places for days, weeks or months at a time and then move on. And you might be surprised to know that being on vacation all the time is not what you think it is.
Tiffany Soukup went nomadic a decade ago, but her motive wasn't to vacation perpetually. "I wanted to always move forward in a direction that motivates me," she says. "That's why I jump on an airplane, that's why I put myself out there and take risks."
Soukup is a classic globetrotter, especially when it comes to earning money. She and her husband write and take pictures for their travel blog, which is something almost all of these wanderers have in common. The Soukups' resume also includes gigs as park rangers, substitute innkeepers in Vermont, servers in a café in a train car in Australia, harvesting potatoes and, most memorably, working on an organic winery in New Zealand.
Be smart about income
The finances can be tricky, says David Mercer, the author of programming books who has also spent months on the road.
"A sustainable source of income that trickles in no matter where in the world you are, or what you are doing, is arguably the best way to support a permanently nomadic lifestyle," he says. "There are a few famous instances of travel bloggers who have become millionaires by doing nothing more than posting about their travel experiences."
Ah, we should all be so lucky. So where do these travelers go? Pretty much everywhere.
Inessa Kraft, an actress who travels with her 10-year-old daughter, journeys wherever the work takes her — to Singapore for a gig with NHK Japan, to Oman for a TV commercial, then to Malaysia for film roles. She loves the combination of acting and traveling.
"During the last year we lived in five different cities for one to three months and I was shooting in 13 different cities all over Asia," she says. "We have friends from many countries and a strong feeling that Earth is our home."
Take the leap, accept what happens next
I know what you're thinking: But are these globetrotters really happy? Some of them are. Four years ago, Stephanie De La Garza left a 20-year career in information technology and sold everything she owned to work at a wild animal rescue center in Costa Rica. Since then, she has lived in New Zealand, Australia and various parts of the United States.
"It was the best thing I've ever done with my life," she says.
But being on the road constantly can take a toll on relationships, sometimes with regrettable consequences.
Consider what happened to Torre DeRoche, a writer from Melbourne, Australia, who crisscrossed the Pacific with her boyfriend for nine years in a 1979 Valiant sailboat. It was a beautiful but terrifying experience. At one point in the journey, the vessel almost sank.
"Back at home, my nieces and nephews were starting to forget my name," she says. "New babies had been born in my absence."
Eventually, the pressure of life on the road was too much. DeRoche and her boyfriend went their separate ways.
That's one of the downsides of constant travel, and I should know. After seven years of almost constant travel, my relationship of 26 years abruptly ended. The nomadic lifestyle may have its rewards, but it isn't for everyone.
Tips for aspiring global nomads
Don't take too much. Determine the bare minimum that you need to survive comfortably. Then get rid of the rest. "What's left over is the amount of junk you need to move with you," says world traveler Ian Hunter. But don't go overboard. You can't live out of a suitcase forever.
Don't forget to work. Reality check: "You will not always be on vacation," says Elijah Masek-Kelly, who currently lives in Bolivia. He works normal business hours and explores the country on weekends. "Even when you are traveling constantly, you still need to find a work-life balance," he warns.
Don't overthink it. "There will be lots of naysayers who want you to conform to their way of thinking," says Emma Pamley-Liddell, who is on the road with her husband and three children. "But life is an adventure. You should grab it." That's true. If you overanalyze the opportunity to untether, you will almost certainly talk yourself out of it. Life's too short.
—
DISCLAIMER: This article expresses my own ideas and opinions. Any information I have shared are from sources that I believe to be reliable and accurate. I did not receive any financial compensation in writing this post, nor do I own any shares in any company I've mentioned. I encourage any reader to do their own diligent research first before making any investment decisions.