The world's first vertically integrated cannabis stock
Logistics plays an important role in the growing cannabis industry, and companies like ICC International Cannabis Corp. (OTC:KNHBF) (CSE:WRLD) have an advantage over their competitors.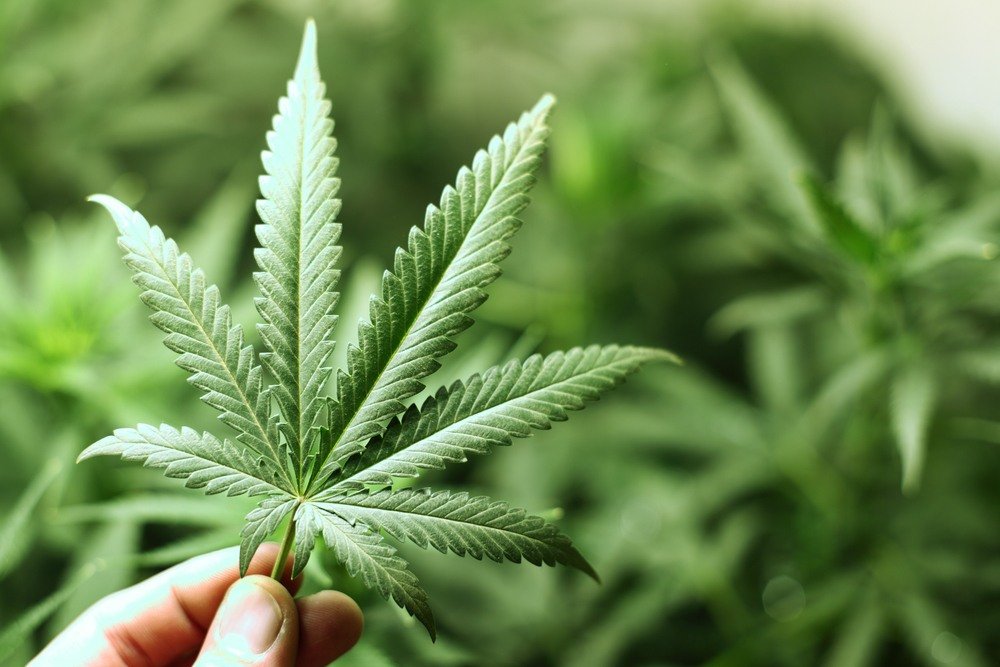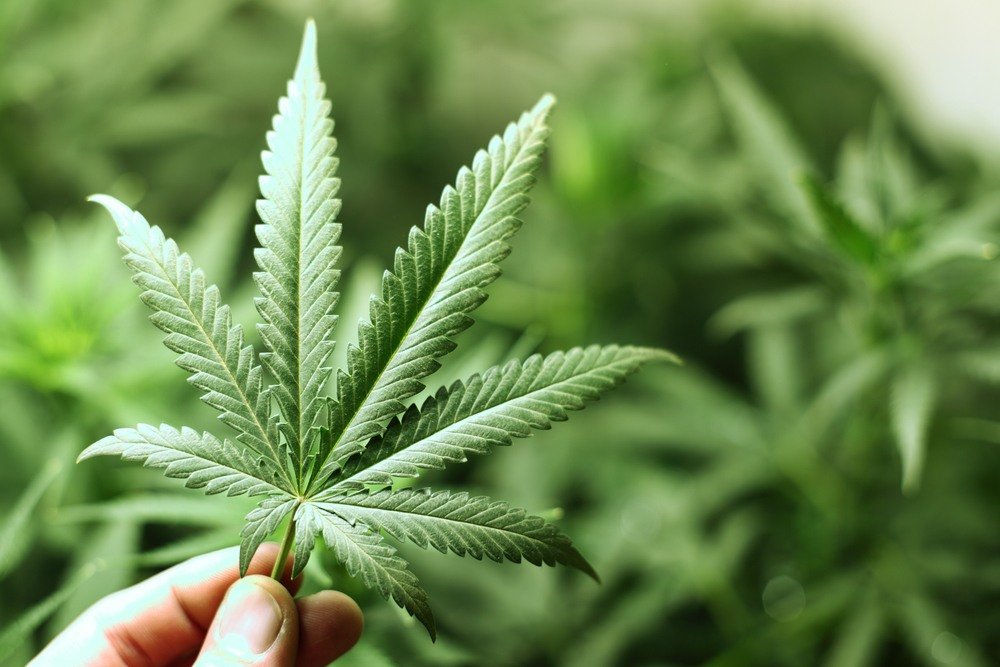 ICC International Cannabis Corp. (OTC:KNHBF) (CSE:WRLD) is building one of the first vertically integrated global cannabis supply chains. Why?
Because as the worldwide trend of legalizing marijuana accelerates the industry faces a new problem: Logistics.
ArcView Market Research predicts the Cannabis Industry will be worth $57 billion every year by 2027, with the global legal marijuana market is expected to reach $146.4 billion by the end of 2025, and we will see a compound annual growth rate of 24.9% from 2017 to 2025.
One Problem: producers have to get their product to consumers first.
The legal regime for cannabis is in flux around the world. Even in the now legalized Canada, the rules are wildly different from province to province. When you add the international scene to the picture, it's even more complex.
Companies that control growth, production and distribution can control the entire market. Not only can vertically integrated companies maximize efficiency and reliability, but also get to enjoy tremendous advantages over any competitors in the space.
There is no existing global supply chain to get $57B worth of cannabis from the farm to consumers around the world until now.
How long will the market ignore this opportunity?
With the major marijuana players market caps going through the roof, like Tilray at $11.5 billion, Canopy Growth at $14.7 billion, Aurora Cannabis at $8.37 billion, and GW Pharmaceuticals at $4.7 billion, Investors are looking to capitalize on niche's within the marijuana industry.
Auxly recently completed a $5 million strategic investment into ICC International Cannabis Corp. Not only does the marriage of ICC and Auxly add a significant amount of option value to the international platforms of both companies, effectively expanding their collective international footprint to 22 countries across five continents, but it shows that a company known for strategic investments at the right moment chose ICC as its next strategic investment.
Right now ICC has a market cap of just $258 million. It's a fraction of the size of the major growers. With Fortune 500, Beverage and Tobacco companies rushing for their piece of the estimated $57 Billion market, and no existing global supply chain to get the product from the farm to consumers around the world, investors and major players in the space are starting to "clue in" to the marijuana distribution problem, making ICC International Cannabis Corp (OTC:KNHBF) (CSE:WRLD) potentially one of the biggest winners as the industry matures.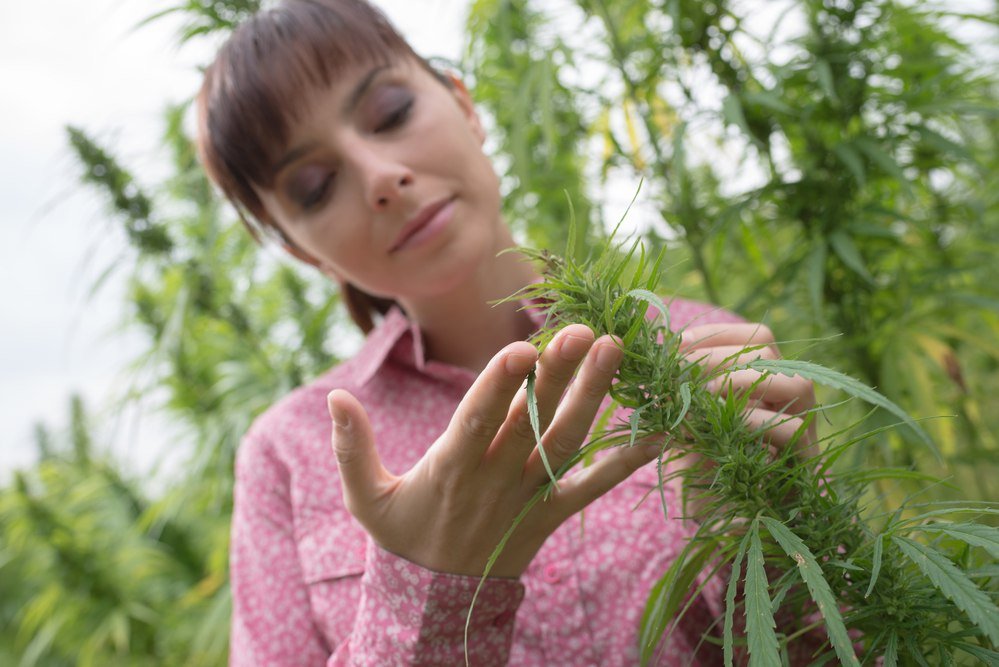 Laying the foundation for a global cannabis empire
Take a look at Walmart: They have a $280 billion market cap. Their $500 billion in 2017 revenues make them the 24th largest economy in the world, after Poland. Why did they beat out thousands of other big box stores? They were ruthlessly efficient about optimizing their supply chains and employing the latest technology.
Amazon shares the same story: They weren't the only e-commerce portal online, but they were the most efficient. Jeff Bezos spent billions building and optimizing his logistics back end. Amazon spent $775 million to buy Kiva Systems – makers of the warehouse robots that are rapidly eliminating humans from its "pack and ship" operations globally. The market has rewarded Amazon with a market cap that has exceeded $1 trillion.
ICC International Cannabis Corp. (OTC:KNHBF) (CSE:WRLD) is locking in distribution opportunities worldwide. They recently secured rights to distribute marijuana to about 35,000 pharmacies in 16 countries through their purchase of 50% of Marathon Global Inc., which has an exclusive agreement with Cosmos Holdings Inc., a European based pharmaceutical distributor.
ICC International Cannabis, through its subsidiaries, also has agreements in place for European-based pharmaceutical distribution, wholesale importation, research and development, as well as, licenses to cultivate, produce, distribute, store, and export Cannabis and Cannabis derivatives and industrial hemp in Colombia, Denmark, Greece, and the Kingdom of Lesotho.
ICC International Cannabis Corp (OTC:KNHBF | CSE:WRLD) is positioning itself to have the opportunity to become the Walmart or Amazon for the global marijuana supply chain.
Marijuana legalization is sweeping the globe:
Canada's senate passed the Cannabis Act which is legalized recreational use on October 17th, 2018.

Germany legalized medical marijuana in 2017.

French President Emmanuel Macron suggested he wants to change France's marijuana laws.

Colombia is undertaking a massive effort to become the world's leading exporter of marijuana.

Even several African countries are starting to legalize marijuana as well.
This is a global trend with little sign of stopping, but because legalization happens on a local level there has never been a global supply chain.
How do you get cannabis grown in Canada into the hands of consumers in Europe? It's an industry-wide problem that represents a major opportunity for ICC International Cannabis Corp (OTC:KNHBF) (CSE:WRLD), and with Fortune 500, Beverage and Tobacco companies rushing for market share, their timing is perfect:
On August 15th, the maker of Corona and Modelo beers announced it had struck a $4 Billion Deal, and taken a 9.9 percent stake in the Canadian cannabis company Constellation, which can be increased to 38%. The deal gives Constellation a first toehold in the cannabis-infused beverage industry the brewer said it expects to soon be legalized across the United States. They're not alone either. The legitimacy this deal grants to "Big Cannabis" has swung open the doors to AAA brands from a multitude of industries.
On August 24th, multiple sources reported to BNN Bloomberg that Diageo Plc – the world's biggest alcohol company – was pursuing a deal with a Canadian cannabis firm

. They are reportedly holding serious discussions with at least three major producers as they seek to add marijuana-infused beverages to their portfolio.

Less than a month later, Coca-Cola entered the fray – announcing talks with Aurora Cannabis to introduce drinks infused with CBD extracted from marijuana.
But these companies still need to figure out how to get their product to into the hands of their customers, and ICC International Cannabis Corp just might have the solution.
How will they do it?
A Global Distribution Network Spanning 4 Continents

An Automated Kiosk For The Cannabis Market
A global distribution network
1. Marathon Global Inc.
In June 2018, ICC Cannabis International closed its purchase of 50% of Marathon. Through their 50% interest in Marathon, they have an exclusive agreement with Cosmos Holdings, to procure and distribute medical cannabis products and all cannabis derivatives. There are over 110 clients in the Cosmos Holdings distribution network, representing approximately 35,000 pharmacies in 16 countries across Europe.
This is their beachhead for the 742M strong European market.
2. Aricannabis BioTech Corp.
Aricannabis works on an exclusive basis with NuCare Health to provide Cannabis products to over 2,800 independent and corporate pharmacies across South Africa.[13] In August 2018 ICC entered into a definitive agreement to buy Aricannabis for 2,000,000 ICC shares.
This may the gateway to the rest of the African continent.
3. Cannabis Medical Group SAS.
In South America, they have an LOI to purchase the Colombian entity Cannabis Medical Group SAS, who holds licences to cultivate, produce, hold, sell and export cannabis and cannabis derivatives – both domestically and internationally.
Cannabis Medical Group has acquired 13 hectares of optimal agricultural land located in Funza, the heart of the Bogota savanna, which is also one of the safest areas in Colombia. Under the terms of the LOI, ICC will pay US$2.0 million, and it will issue 30 million common shares to buy Cannabis Medical Group.
This will give ICC International Cannabis Corp (OTC:KNHBF) (CSE:WRLD) true seed to store presence.
4. Danavian
In Europe, International Cannabis, through its subsidiary, Danavian, controls one of twelve Danish medical cannabis cultivation and distribution licenses. Danavian has engaged an Israeli cannabis organic cultivation and management company, Sababa Sciences Inc. Sababa Sciences will provide end-to-end management including the implementation of advanced Israeli agricultural technologies for high-quality medical cannabis treatments.
Together, Danavian and Sababa Sciences have designed a 55,000-square-foot, fully automated greenhouse facility that will meet IMC-GAP, ISO:9001 and European GMP standards. Finished cannabis and cannabis derivatives produced by Danavian will be sold through Denmark's retail pharmacy network.
5. CanAfrica Holdings
CanAfrica holds a licence to cultivate, manufacture, supply, hold, import, export and transport cannabis and derivative products. The Kingdom of Lesotho, Africa, has an ideal climate for low-cost greenhouse cannabis production. It averages over 300 days of sunshine annually. Lesotho was the first African nation to legalize medical cannabis in 2017. The Company believes that by establishing a presence in Africa, it will extend its current business model and allow the company to produce its own products to push through its unique and substantial European distribution networks and into its award-winning BioCanna ADM automated retail system.
Automated kiosk for the cannabis market
The automated kiosk device is called the BioCanna ADM Retail System. It's an intelligent automated retail kiosk for the dispensing of Cannabis and related products in both medical and commercial markets – direct to consumer. With strict regulations in place throughout the global Cannabis market, the BioCanna ADM could offer Cannabis retailers a means to meet and surpass requirements.
You might eventually find them at 1,000s of locations.
With the major marijuana players looking for a way to distribute their products, and $57B of product to move, ICC International Cannabis Corp (OTC:KNHBF) (CSE:WRLD) might be a lucrative move to capitalize on a solution to one of the biggest issues within the marijuana industry.
—
This article may include forward-looking statements. These forward-looking statements generally are identified by the words "believe," "project," "estimate," "become," "plan," "will," and similar expressions. These forward-looking statements involve known and unknown risks as well as uncertainties, including those discussed in the following cautionary statements and elsewhere in this article and on this site. Although the Company may believe that its expectations are based on reasonable assumptions, the actual results that the Company may achieve may differ materially from any forward-looking statements, which reflect the opinions of the management of the Company only as of the date hereof. Additionally, please make sure to read these important disclosures.
—
(Featured image by DepositPhotos)