XRApplied delivering engaging online retail experiences in VR
As eCommerce takes over the world, customers are finding that the transactional nature of online shopping fails to engage them as physical retail can. Retailers should take note of this: engaging their customers will deliver real results over the long run. But besides chat boxes and other gimmicks, what else can retailers do? The answer is the VR tech that companies like XRApplied are creating.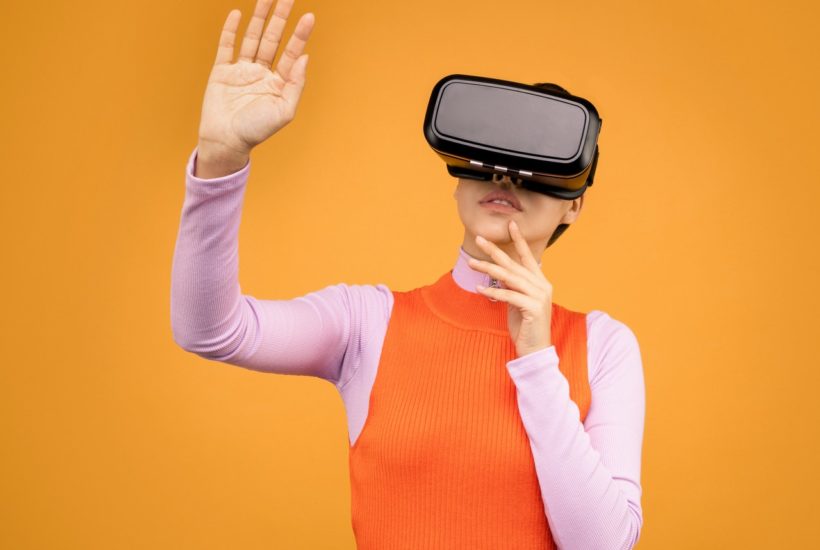 For the better part of the last century, retail has been about so much more than transactions. It has also been about service and interactivity—both personal and with the products. And, occasionally, this is combined with a sprinkling of theatre—that special something that turns shopping into a memorable experience. So as the world moves towards online retail shopping which, for the most part, has been predominantly transaction-driven, what role will Virtual Reality and companies like XRApplied have to play in transforming the online experience?
What consumers want in online retail
To answer the question about the role of Virtual Reality and companies like XRApplied in retail, it's first necessary to understand what consumers are looking for in retail. Some of the answers lie in a recent Accenture report that sets out to answer this tricky question: "This new world requires organizations to provide digital engagement rather than simply transactions. Speed will become a source of competitive edge, and sustaining momentum will provide cost advantages."
Here we find two key points where Virtual Reality in online retail will soon play a vital role: engagement and speed. The first of these points plays into one of the largest gaps that exist between online and offline retail and presents a real challenge for online retailers. The second plays into the need to provide maximum convenience—product recommendations, one-click checkouts, and other time and effort saving tools.
And while some of these things are simple to recreate with a regular eCommerce platform—it does not take much additional effort for a retailer to integrate an online chat functionality into an online shopping platform—there are other things that simply can't be recreated through a regular website like retailers are currently relying on.
In the race to engage online customers, Virtual Reality will become vital
At this point, it is necessary that we not conflate engagement online with its current popular usage in social media; empty likes and other 'reactions' are not, in and of themselves, true engagement. The retailer's aim here is not to momentarily arrest a customer's rabid Instagram thumb-flicking just long enough to tempt them to input a heartfelt "omg lol luv it XD!" in a text box.
Rather, a retailer's aim here is to create something meaningful for their customers. It could be something as (conceptually) simple as creating realistic ways to engage with products in Virtual Reality, or something more imaginative which may not be 100% product-related, but is still designed to engage the customer and create an emotional attachment to the retailer.
Christmas windows: an institution ahead of the Virtual Reality curve
As we approach the holiday season, there are a handful of retailers that are gearing up to unveil their yearly Christmas window displays. These retailers include the likes of Macy's in New york, Galeries Lafayette in Paris, and Myer in Melbourne, Australia. For decades, these retailers have implanted themselves into the hearts and minds of their respective city's' inhabitants, turning themselves into institutions rather than 'just another store.'
Often, these window displays have nothing to do with their respective retailers; often they're recreations of things like children's storybooks, retold with animatronics and delicately hand-crafted objects creating visually stunning effects.
The result of all this—aside from drawing crowds who are prepared to line up just to view a retailer's windows—is often to create long-lasting goodwill in the hearts and minds of their shoppers, which is often enough to turn people into lifelong shoppers and brand advocates.
Online retail stores should be looking to the old world to negotiate the new
There is a generally held consensus that there are no genuinely new ideas, only recycled and 'reinvented' ideas. And while the veracity of this belief could be called into question, there is little question about the utility of looking outside of our current sphere for creative inspiration. Looking to the past achieves exactly this, whilst also having the advantage of delivering already-proven effective ideas.
What this means is that, for online retailers looking to create truly memorable and engaging experiences, a look at the slightly more theatrical history of physical retail is a good jumping-off point. It serves as a gentle reminder that retail is, ultimately, human rather than purely transactional and that quite often the most valuable customers respond with their emotions just as strongly as with their budget-driven bargain hunting.
This doesn't necessarily mean that VR experiences need to be completely abstracted from the product offering the retailer is selling, as is the case with such efforts like the Christmas windows. It could take the form of immersive 'personalized' VR fashion shows, where animated models parade a curated selection of clothing items for online shoppers. Implementing something like this would—particularly for early-adopters—make a retailer stand out head and shoulders amongst the crowd. Not only would the experience of browsing be more memorable and emotive than scrolling through pages of a website, but it would provide an attractive 'event' that would lure shoppers into returning 'just to see the clothes' more often than they would otherwise.
XRApplied wants to make the development of VR experiences accessible to online retail stores, both big and small
The potential cost of developing these types of experiences is, for all but the largest businesses, a potential turn-off. The mere mention of VR technology can quickly conjure up a complicated and costly development effort which can be hard to justify. But it doesn't necessarily have to be this way and XRApplied is proving it.
In order to achieve this, they've developed a range of in-house technologies and reusable components that dramatically reduce development time and costs. It's the digital equivalent of reusing the wheel; why reinvent the same thing over and over again? The underlying technology that allows a customer to spin and rotate a product should be the same, no matter what product it is that's being presented.
Like this, XRApplied is putting in place one of the big stepping stones needed for VR to advance. Now, instead of VR development being the sole preserve of fractured development teams across large companies who have the budgets to develop their own in-house tech, it is now being put into the hands of companies both big and small.
—
(Featured image by Sound On via Pexels)
DISCLAIMER: This article was written by a third party contributor and does not reflect the opinion of Born2Invest, its management, staff or its associates. Please review our disclaimer for more information.
This article may include forward-looking statements. These forward-looking statements generally are identified by the words "believe," "project," "estimate," "become," "plan," "will," and similar expressions. These forward-looking statements involve known and unknown risks as well as uncertainties, including those discussed in the following cautionary statements and elsewhere in this article and on this site. Although the Company may believe that its expectations are based on reasonable assumptions, the actual results that the Company may achieve may differ materially from any forward-looking statements, which reflect the opinions of the management of the Company only as of the date hereof. Additionally, please make sure to read these important disclosures.