Why XRApplied will play a vital role in the revolution of digital marketing
With the advent of online advertising, we might be tempted to believe that a revolution in advertising has already occurred. The reality is, however, that despite new channels opening up, formats are still the same. Banner ads resemble print ads. YouTube is no different from TV. But there is another revolution happening in XR, which promises to be the biggest since the advent of the moving image.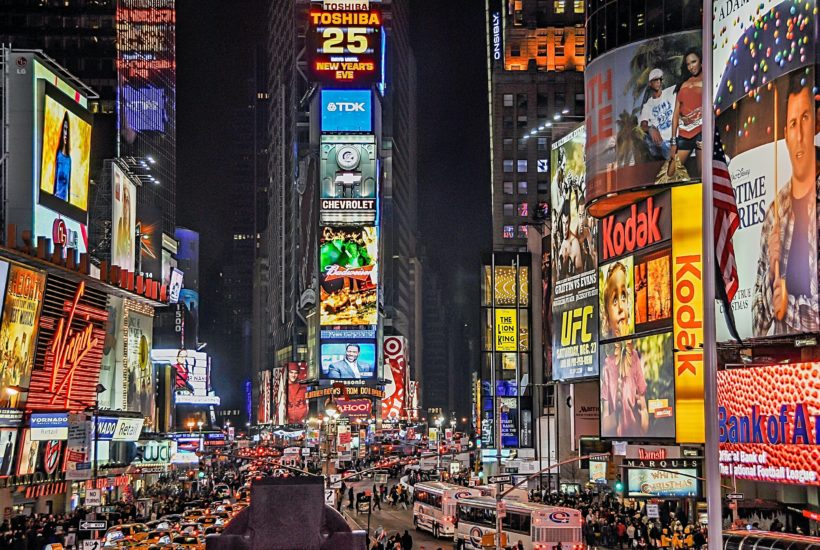 The penetration of digital marketing has, hitherto, thrown traditional modes of advertising up in the air. Print and television ads are dying and traditional media outlets are, consequently, seeing their revenues tumble. Gone are the days of spray and pray advertising. Now, it's increasingly about AdWords, Facebook Ads, and other highly-targeted channels, where a person's interests, age, gender, and other considerations will determine what advertising they are presented. But while we might be tempted to believe that a revolution in advertising has already taken place, companies like XRApplied are now driving something much greater.
The truth is that, in reality, while digital media has heavily disrupted traditional advertising channels, it still barely qualifies as a revolution. Banner ads and YouTube prerolls still mirror their print and television ancestors in their visual delivery; the real revolution will be Extended Reality (XR) technology.
Advertising hasn't really advanced since the moving image
Despite the increased personalization of advertising that is occurring, it still remains a highly impersonal experience. The reason for this is that the formats are still flat, two-dimensional representations of something abstracted from the world in which the viewer lives.
In practice, the difference between what can be rendered on a mobile phone's screen and in a newspaper is only a question of resolution, color depth, and luminance. Aside from that, a (non-animated) banner ad on a website is just another print ad.
What this means is that, even when advertising creatives attempt to create first-person experiences, what results is still highly abstracted—we're conscious that we're looking through a stranger's eyes.
But now, with the advancement of Extended Reality (XR) technology that firms like XRApplied are leading, the first real revolution since the moving image first entered into the mainstream is about to happen.t
XRApplied will be leading the pack in the first-person immersive digital marketing revolution
While it may seem like a pie in the sky dream to say that XR will replace traditional media formats any time soon, XR adoption rates are only growing. Already, many firms have begun experimenting with what possibilities XR technology opens up in the advertising space.
Now it is only a matter of time before entire industries begin the race towards widespread adoption of XR technology; once one player in an industry creates a runaway success, it will rapidly push the others into action.
And all the right ingredients are there for this to happen. Decent quality hardware is now compact and affordable. Application development is now advancing towards higher levels of refinement. And, of course, this is all being further accelerated by companies like XRApplied with their innovations in software development now bringing the costs down even further.
What this means is that producing an XR application is no longer confined to those willing to drop blockbuster-size production budgets into a single digital marketing project. Now, with XRApplied moving advancement along, reducing costs and improving time to market, XR is no longer the sole preserve of the biggest firms. Now, it is within the reach of some of the more adventurous SMEs.
What does XR in digital marketing look like now?
Already some creative XR ideas have been successfully deployed by marketers around the globe. And while some have been a little lackluster and unimaginative, others have shown the potential that XR technology has to offer.
In one example, Top Shop set up a London Fashion week event with VR headsets 'connected' to their live fashion show event, allowing people who couldn't attend the real thing to enjoy it from a virtual seat. Perhaps, it is not the most imaginative use of the technology—to be honest, it's not much more than a glorified video stream—but the impact it made is definitely worth paying attention to.
Another digital marketing application that is also demonstrating the pulling power of VR technology comes from Lowe's hardware stores. Now, across nineteen of their locations, they have rolled out what they're calling their Holoroom: a VR DIY home renovation learning experience. The idea behind it is to draw would-be DIY home renovators into their stores by offering the chance to learn and experience new skills in virtual reality.
What will catalyze widespread XR adoption in digital marketing?
Arguably the revolution has already begun, but it is clearly at its very early stages. It's still impossible to predict exactly what the campaigns that catalyze widespread XR adoption in digital marketing will look like, or even who the firms behind them will be. But we can already see that some imaginative use cases exist.
And while XR advertising will, at least for the next couple of years, be mostly limited to 'on location' experiences due to the thin penetration of the hardware with consumers, use cases exist for advertisers who do not necessarily have their own locations.
One example could come from, let's say, Australia, if they were to start distributing free Virtual Reality (VR) headsets to major travel agents around the globe. If they did this in conjunction with a range of immersive VR content highlighting major tourist attractions—The Great Barrier Reef, Uluru (also known as Ayers Rock), etc.—the impact could be huge.
Just imagine for a moment that you're an undecided holiday-maker. You're anxious to have new experiences after who knows how many months of COVID disruptions, and you're open to suggestions. What will convince you more: some pretty photos and a sales brochure telling you how friendly the locals are, or; a fully immersive VR swim with the tropical fish that plunges you into the Great Barrier Reef experience?
Surely the latter will have an outsized impact on traveler decisions, which would only catalyze a VR arms race amongst competing tourist destinations.
How XRApplied is going to capitalize on this booming market
XRApplied's unique selling point is not just that they can develop XR applications—there's plenty of firms trying to do that. Instead, their specialty lies in their in-house Software Development Kit (SDK); essentially a collection of reusable tools and components that XR developers need to speed up application development.
What this means for advertisers who want to start exploring the possibilities of XR advertising experiences is that XR development time is significantly sped up, and costs are reduced considerably. No longer does XR digital marketing need to be confined to the same realms as Super Bowl advertising is (i.e., those with big budgets and long campaign lead-times).
No, now advertisers, both big and small, should feel empowered to experiment with what XR can do for their digital marketing campaigns. While there will be a lot of hit and miss while we're still working out what resonates with customers the most, the rewards for those who do manage to create a hit will be huge.
__
(Featured image by Jose Francisco Fernandez Saura via Pexels)
DISCLAIMER: This article was written by a third party contributor and does not reflect the opinion of Born2Invest, its management, staff or its associates. Please review our disclaimer for more information.
This article may include forward-looking statements. These forward-looking statements generally are identified by the words "believe," "project," "estimate," "become," "plan," "will," and similar expressions. These forward-looking statements involve known and unknown risks as well as uncertainties, including those discussed in the following cautionary statements and elsewhere in this article and on this site. Although the Company may believe that its expectations are based on reasonable assumptions, the actual results that the Company may achieve may differ materially from any forward-looking statements, which reflect the opinions of the management of the Company only as of the date hereof. Additionally, please make sure to read these important disclosures.