Zinc companies to watch and place on your must-study list
After a stellar 2017, zinc is looking to have another outstanding year, as stated by forecasts.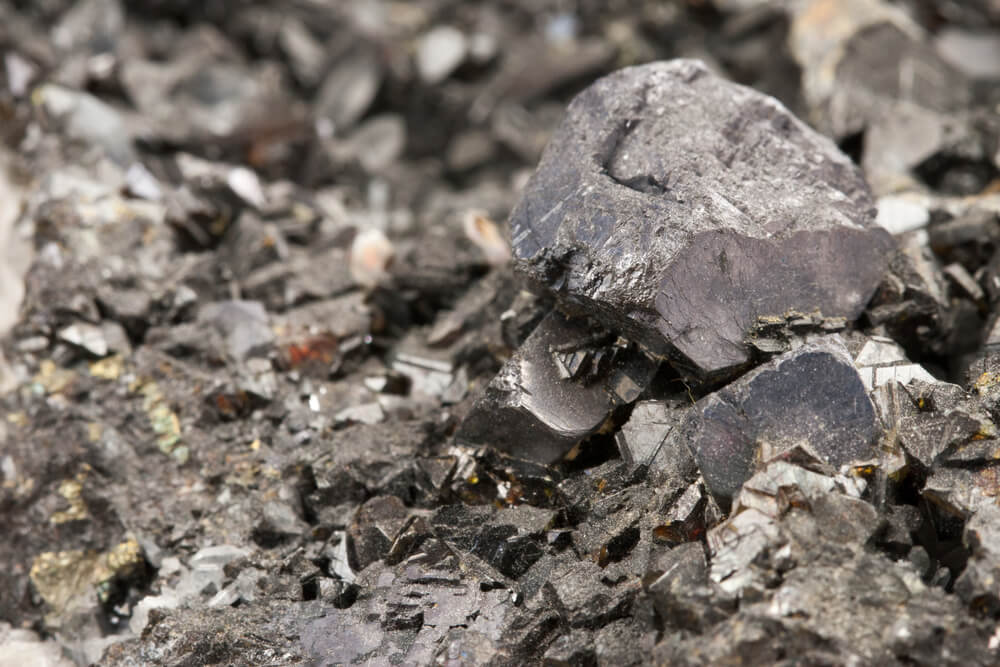 It is safe to say that the value of the base metal zinc will never diminish as long as industrial projects are being engineered all over this planet. From the rise of skyscrapers, the need for tough material to keep water flowing and streaming into America's pipelines, to batteries of appliances and devices of all shapes and sizes—all these elements that are part of the American lifestyle—need zinc to preserve their structure and keep their operations running.
The demand for zinc has never abated, in contrast to that of the more glamorous gold or shiny silver, the value of which still depends on the health of the dollar and the fluctuations of the market. A quick look at mining industry analysts and stock market reports in 2017 all say the same thing: zinc's value has risen the past few years and will continue to remain bullish for the rest of 2018.
By the end of 2017, Investing News Network reported that zinc soared by over 21 percent despite having a slow ascent. The metal reached its peak in October when it reached $3,369.50, and the rally was made possible by the "strong Chinese demand outlook" and concerns over zinc supply.
Speaking of supply, in the same report, the International Lead and Zinc Study Group forecasted that the global refined zinc metal production will receive a 3.9 percent hike this year, arriving at 14.06 million tons. On the other hand, analysts from CRU Group stated that an estimated 775,000 tons will be mined in 2018.
These factors would be enough for investors to keep an eye on the said metal. Should the perception persist or be proven true, then there is a good chance that zinc's bullishness will last well beyond this year and continue up to perhaps 2020.
Investment in zinc mining companies then would be a smart, strategic move for financiers, stock market players and astute investors who would want to ride this tide until the rewards pay off in a few years' time, if not earlier. The question that many of them would be asking is, which of these companies should they invest in? And what signs should they look for?
Three characteristics seem to stand out and should be on one's investment radar: supply of zinc and other metals in the areas on which the mining company is focused; longevity of those supplies; potentials of the given areas in containing significant deposits of the metal; and realistic, yet optimistic, forecast of a timely return on investment.
With those criteria in mind, the following companies and their mining exploration ventures are worth a good hard look for future investors:
Stockhouse names another promising, albeit "junior," mining company also located in Canada, this time in Manitoba. Callinex Mines (TSX: CNX). Its initial discovery of zinc and gold in its Pine Bay Project was modest, yet convincing enough to win $10 million in investment that will keep the project running. The influx of cash is needed because analysts believe that Callinex still has to prove itself and that its finds can be sustainable in the long term. If it does, however, find considerable deposits of precious and base metals, then that would make its activities a viable alternative for zinc consumers who had been derailed by the closure of several mines in the U.S. last year. As of 2017, Callinex's value stands at about $22.5 million; it apparently also has a cash liquidity of $8 million.
Proactive Investors advises investors not to rule out the United States yet. The Lone Mountain Project being mined by Nevada Zinc (TSXV: NZN) has drawn in investors from as far as Europe. Bloomberg notes that the company's innovative approach to sales and marketing might open up additional streams of revenue. The ore that had been derived from Lone Mountain can be converted for fertilizer use, which actually would fetch a higher price at the market compared to the usual practice of selling metal to the smelters.
Callinex and Nevada Zinc are all breaking new ground in their mining activities, from digging deep into a literally virgin territory to creating new product categories. That's why they are the zinc companies to watch in 2018.
(Featured image via DepositPhotos)