Will 2019 be a big year for transit projects?
Transit projects help in generating new opportunities for industry sectors such as construction, technology, and architectural services.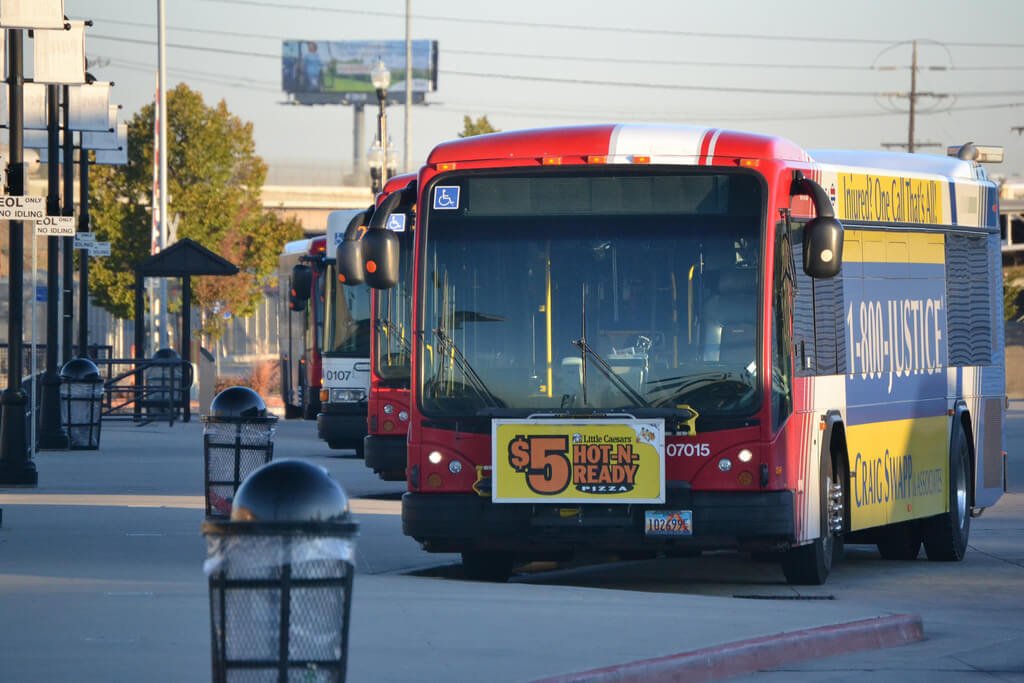 While thousands of road projects languish for lack of funding, 2019 promises to be a banner year for new transit projects. Big changes are coming, funding is available, and contracting opportunities will be abundant.
Successful bond issues, federal grant programs, and keen interest from private-sector investors are contributing to the increased availability of funding. That's good news for public officials and users of public transportation because a recent report notes a $90 billion backlog of needs among transit systems nationwide.
The transit industry, however, is larger than one might think, and it extends beyond buses and trains. It includes autonomous vehicles, dockless scooters, bicycles, shuttles, trolleys, electrical vehicles and streetcars, which are making a comeback.
Transit projects generate new opportunities for various industry sectors. Construction, technology and architectural services are almost always required. Transit projects will also include opportunities for the development of mobile apps, data analysis, professional services, digital signage, smart technology (IoT), electric vehicle charging stations and other ancillary facilities for a variety of travel modes.
Economic development leaders love transit projects because they generate economic stimulus. Oklahoma City's streetcar project has been credited with generating $1.6 billion in investments since it was completed. The project, funded by a sales tax, was part of a larger initiative to revitalize the downtown area while overhauling public transit.
In Kansas City, Missouri, city officials say their new streetcar system has also significantly stimulated the downtown area. According to city leaders, there are countless examples of nearly miraculous urban revitalization—new retail establishments are now operational on what were vacant lots in the past. There's a new high-rise apartment complex and several vibrant arts and culinary districts. Streetcars are so popular that Detroit, Milwaukee, and Dallas are among a growing number of cities exploring them as a viable addition to their transit portfolios.
Environmentalists also love transit projects because most address clean air and emissions concerns. In California, opportunities for providers of zero-emission vehicles will expand after passage last month of new air quality regulations. New statutes require that transit buses be certified for zero-emissions beginning by 2029. The use of battery, electric or fuel-cell buses will begin ramping up soon in response to the law and its deadline.
State and local transit projects are benefiting also from billions of dollars in federal grant funding. The Federal Transit Administration (FTA) has invested more than $11 billion each year since 1964 to support new and expanded public transit service projects. That will continue in 2019.
The Birmingham-Jefferson County Transit Authority in Alabama will spend its $1.5 million FTA grant to purchase battery electric buses and charging stations. That funding comes from the federal Low- or No-Emission Grant program that supports alternative power technologies.
The Brazos Transit District in Brazos County, Texas, was awarded $14.05 million in the Better Utilizing Investments to Leverage Developments (BUILD) grant program. The funds will be used to support a $17.5 million project to replace more than 30 buses. The transit authority plans to purchase both fuel-efficient diesel buses and zero-emission battery electric buses.
Other recent BUILD grants include $20 million to the Research Triangle Regional Public Transportation Authority in North Carolina for construction of a bus transfer facility to connect to the new downtown Raleigh Union Station. The project also includes a mixed-use component for office and retail space, a hotel and residential units.
Eastgate Regional Council of Government in Youngstown, Ohio, was awarded a $10.8 million BUILD grant for a project that will provide reliable transportation between major business sites and higher education campuses. Funds will be used for autonomous transit shuttles, transit waiting stations, pedestrian and bicycle facilities, LED lighting, streetscaping and wayfinding signage.
The Memphis Area Transit Authority announced a $65 million Rapid Transit project that will extend from the University of Memphis to the downtown area. The design phase will be completed by summer 2020, and construction will begin shortly afterward. The entire project has a completion deadline of 2025.
Anticipating construction of its first-ever Metropolitan Atlanta Rapid Transit Authority (MARTA) rail station, Georgia's Gwinnett County recently purchased about 130 acres of land at a cost of $35 million as a site for the station. County officials plan to seek private-sector partners for mixed-use development on part of the property.
A one-cent sales tax approved by voters in Hillsborough County, Florida, will be used for an extensive expansion of the county's transit system. Ten bus routes and 150 buses will be added. An additional project will include either bus rapid transit or a light rail line.
Private-sector firms will find lots of transit-related opportunities in 2019 as public officials launch efficient, convenient, clean-air and diverse options for commuters and users of public transportation. The opportunities are definitely worth monitoring.
(Featured image by Garrett via Flickr. CC BY 2.0.)
—
DISCLAIMER: This article expresses my own ideas and opinions. Any information I have shared are from sources that I believe to be reliable and accurate. I did not receive any financial compensation for writing this post, nor do I own any shares in any company I've mentioned. I encourage any reader to do their own diligent research first before making any investment decisions.