Woman to Watch: 23andMe co-founder and CEO Anne Wojcicki
A conflict with the Food and Drug Administration did not stop Anne Wojcicki's 23andMe from giving consumers access to genetic tests.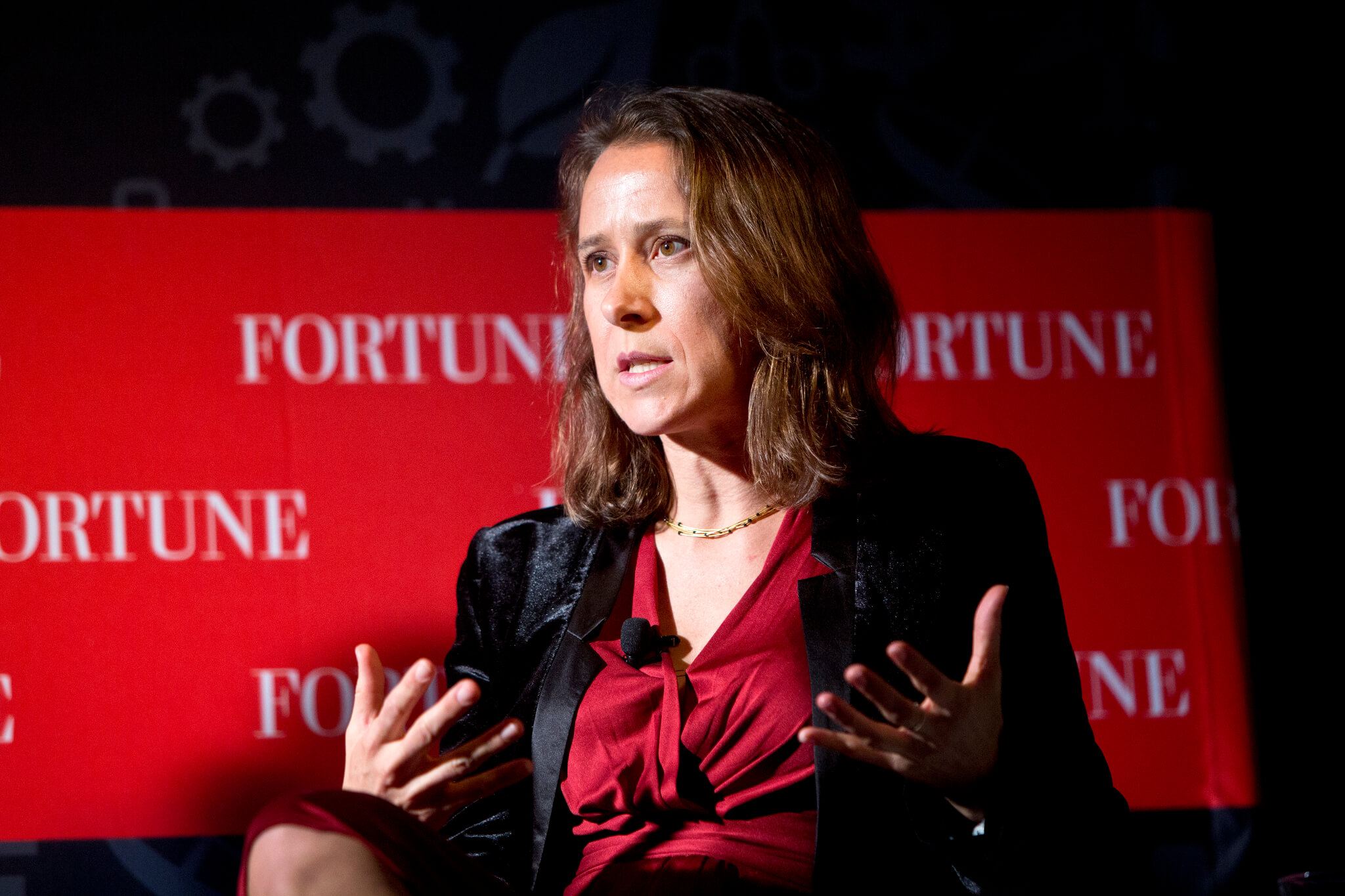 Anne Wojcicki is the CEO and co-founder of 23andMe, a biotech company located in Mountain View, California. She is also the sister of current YouTube CEO Susan Wojcicki, who is one of the women to watch back in 2017.
Her company has made genetic tests more accessible to people, which led to making the diagnosis process more convenient to consumers. It recently made headlines when it achieved a milestone of gaining the approval of the U.S. Food and Drug Administration (FDA) for the commercial distribution of its breast cancer genetic test without the need for a doctor's prescription.
And with such an accomplishment during her stint, Wojcicki is eligible to be one of the women to watch this year.
Anne's early life and career
Anne Wojcicki was born on July 28, 1973, in San Mateo County, California. Her parents are both involved in the education industry, with mother Esther being a teacher and father Stanley a physics professor.
Anne and her older sisters, Susan and Janet, grew up around Stanford University because of their father's job. For her pastime, she enjoyed figure skating and ice hockey. While growing up, her mother has shaped the way she carries herself and also imbued her a fiery determination to focus on what she wanted to do in life, per The Famous People.
She studied at the Palo Alto-based Gunn High School, according to SuccessStory's profile of her, and for her collegiate education, she studied biology at Yale University and acquired her bachelor's degree in 1996. She also performed research work about molecular biology at the University of California, San Diego and the National Institutes of Health.
Wojcicki then proceeded to work for investment fund Passport Capital and Investor AB thereafter as a healthcare consultant. She left the field of investment in 2000 to take the Medical College Admission Test and study in medical school. But she changed her mind and focused on studying more about biotechnology.
Founding and running 23andMe
Six years after leaving Wall Street, Wojcicki, fellow biologist Linda Avey, and Paul Cusenza established 23andMe. During that time, the firm was the only one who gave consumers an opportunity to learn more about their genetic profiles, CNBC reported in 2016. And the people's interest in getting a deeper understanding of genetics is a key factor in the company's success.
Additionally, the two ladies thought that giving people the chance to learn about their risks in certain diseases through genetics would help them prepare ways of preventing these diseases from emerging in them.
In Britannica's profile of Wojcicki, it stated that 23andMe's business was controversial at first because of concerns about violating genetic privacy and the possibility of providing inaccurate results. Also, the company did not possess enough data to cover the world's population.
In the aforementioned CNBC article, the FDA also had a rough relationship with 23andMe. In 2013, it ordered the company to cease offering its genetic tests to check the possibility of a person developing 240 diseases. According to The New York Times, the conflict reached this point because of the company's inability to give the agency enough evidence to support its claim that its Personal Genome Service (PGS) gave precise results.
But these issues never stopped 23andMe from establishing itself in its industry. The company expanded its genetic database to include other races, and from 2006 to 2016, over one million individuals, including Wojcicki's family, have sent their saliva-filled test tubes for analysis.
With regards to the FDA's order, the two parties have sorted things out in 2015, and Reuters reported that the company relaunched PGS with the adjustment of showing a person's risk of acquiring 36 illnesses instead of the 240. Things have been smooth between FDA and 23andMe since then.
FDA approval for 23andMe's breast cancer genetic test
As what was mentioned before, 23andMe just received FDA's go signal to market its newest genetic test for breast cancer. This also marks the first time that the agency approved such a sale without the prerequisite of obtaining a doctor's prescription.
San Francisco Chronicle reported that the scope of the test only extends to three variants of the BRCA1 and BRCA2 genes. However, these mutations are not frequently present in most of the world's population, and in the instance of the test revealing that a person does not carry any of the three, there is still the possibility that the individual is still not safe from cancer because the disease has thousands of mutations.
FDA Office of In Vitro Diagnostics and Radiological Health acting director Donald St. Pierre said that the approval "is a step forward in the availability of direct-to-consumer genetic tests." Wojcicki stated that this is seen as "'a major milestone' for the company and for consumers."
Looking back on her journey
Quartz interviewed Wojcicki last February, where she looked back on her journey and voiced out her insights about being steadfast, the workforce and the jobs that did not expand her knowledge.
When asked about the concept that people tend to ignore, she said that she wants consumers to be heard in the healthcare industry because she believes that "everything in healthcare can change if the consumer has a voice."
When it comes to giving support to women in the workplace, Wojcicki commented that there should be a balance in the labor force and said, "Hire one man for every woman, and balance it across positions of management."
For her success, Wojcicki responded that they grew up to face any conflicts head on, and it helped her stand her ground amid the controversies and continue doing what she believes is right.
Finally, if there is one thing she wished she would have known in the early days of her career, Wojcicki wished that she knew about all experiences—random or not—contributing to the development of her current success and personality as she would be able to take each of them to heart and learn from them.
(Featured image by Fortune Live Media via Flickr. CC BY-NC-ND 2.0)