3 VR and AR Stocks That Will Make You Rich
Touted as being the smartphone-replacing computing platform of tomorrow, Augmented and Virtual Reality (AR and VR) technology is one of the most exciting investment opportunities of our time. However, as history has shown, incumbent players are not the ones to bet on if you're seeking maximum growth potential. Investors should instead look to emerging companies. Here we look at three of the best.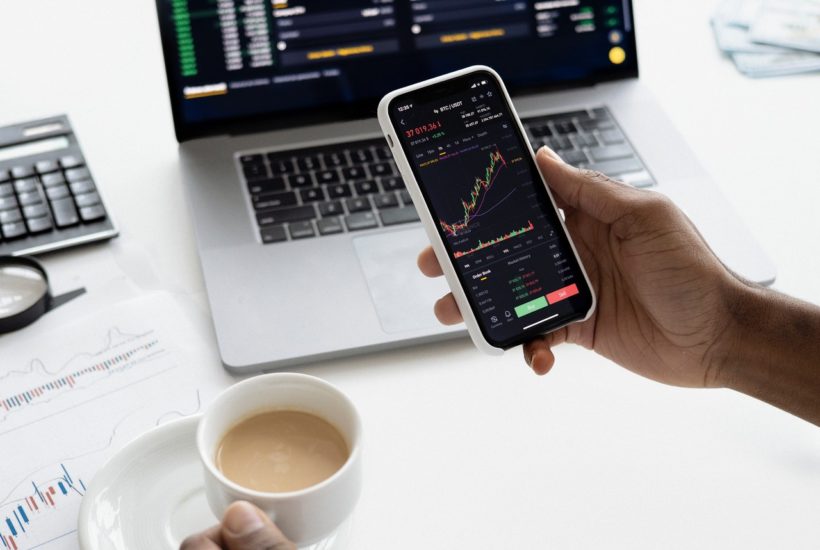 Virtual Reality (VR) and Augmented Reality (AR) are, beyond doubt, the computing platforms of tomorrow. Whether it be casual gaming or industrial applications, these immersive technologies are about to revolutionize the way we use and interact with technology.
For proof, we only need to look at Facebook. When the tech giant says that VR and AR are the future of work and computing, these are not just empty words. It is also putting its money where its mouth is, dedicating 20% of its workforce to its Reality Labs division. This is the division charged with designing and building futuristic tech devices like smart glasses and wrist controllers.
Facebook Is Not the Number One XR Stock in Town
While Facebook now finds itself in a position to grab a substantial portion of the VR and AR market, it's not well-positioned to deliver shareholder returns proportional to the exponential growth opportunities in immersive tech. With close to half the world's population already using at least one of its products, the reality is that its already-existing social media businesses will only dilute its VR and AR gains.
We can already see this kind of effect in the price history of incumbent players at the center of other major tech trends. AT&T (NYSE: T), for example, never lived up to the promise of its late-nineties glory days, despite being in a prime position to capitalize on the boom in mobile phones over the last two decades.
For this reason, investors looking to maximize their exposure to the exponential growth that VR and AR promise should be looking elsewhere. As an emerging trend, the leaders of tomorrow are only just starting to make themselves known today. For this reason, finding the real VR and AR winners will require a little research.
The VR and AR Stocks to Watch instead
The way the VR and AR market is shaping up, it now looks reasonable to predict that the device market will largely be dominated by existing firms. Already, Facebook and other established firms like HTC have big footholds with their respective headsets. And there's little reason to doubt that Apple will make a splash with its upcoming headset release.
This means investors looking to invest in pure-play AR and VR companies should probably be looking away from device manufacturers. Even if an emerging company does attempt to take on the existing players, consumer devices will always remain a high-risk, low-reward bet. The fact that Facebook's Oculus headset is already subsidized to the point of being sold at several hundred dollars below its cost price should give some indications of the potential barriers erected in this domain.
However, that still leaves open other important areas in VR and AR, especially on the currently under-served software side of the market. Let's take a look at three of the best opportunities available here right now.
1) XRApplied (CSE: XRA)
The first of the up-and-coming VR and AR stocks to catch our attention is XRApplied. After emerging from the UNIQORN Incubator/Accelerator in the first half of last year, the firm has been on a rapid growth trajectory. Combine this with its smart, scalable enterprise-focused solutions approach to AR and VR software development, and the potential of this company becomes clear.
What makes XRApplied's enterprise solutions such an appealing proposition is the company's suite of proprietary building blocks that enable it to rapidly deploy applications at scale. Besides reducing development overhead to extraordinarily low levels, this also allows it to tackle the needs of enterprises in the SME sector as well, whose individual budgets would otherwise exclude them from custom AR and VR development, but whose combined budgets represent a huge market.
2) YDX Innovation (TSXV: YDX)
YDX innovation is a portfolio-based company with operations across a number of emerging technology divisions. However, while its core focus remains on VR and AR, its interests in computer gaming do rule it out for investors looking for pure-play AR and VR stocks.
With that said, we still believe it is a valid option for big exposure to immersive technology. Gaming and eSports are also right at the forefront of tomorrow's major tech trends, and many synergies between immersive tech and gaming exist.
These innate synergies only stand to be further strengthened by the company's Arkave VR Studios division, which is a VR gaming studio with proprietary gaming arena technology it offers to location-based operators.
Spectra7 Microsystems (TSXV: SEV)
While we did somewhat rule out hardware stocks by suggesting that investors should avoid VR and AR device-based bets, there is a better case to be made for a handful of chip and component manufacturers. Of course, Spectra7 Microsystems is one of those manufacturers that we can wholeheartedly recommend.
The reason for this is that the company is already a well-established manufacturer of high-performance miniaturized chips, with a proven track record of producing components for data center needs. These miniaturized chips provide massive data throughputs and solve some of the problems that face VR and AR headset manufacturers.
Now that it is also producing chips geared towards immersive display technology. These applications include the high-speed data links required between headsets and computers—links that are vital in more demanding VR and AR applications.
We also see ongoing growth potential for its other chip applications, particularly as the 5G rollout creates demand for new data centers, and generates even greater throughput demand for existing data centers.
—
(Featured image by Anna Nekrashevich via Pexels)
DISCLAIMER: This article was written by a third party contributor and does not reflect the opinion of Born2Invest, its management, staff or its associates. Please review our disclaimer for more information.
This article may include forward-looking statements. These forward-looking statements generally are identified by the words "believe," "project," "estimate," "become," "plan," "will," and similar expressions. These forward-looking statements involve known and unknown risks as well as uncertainties, including those discussed in the following cautionary statements and elsewhere in this article and on this site. Although the Company may believe that its expectations are based on reasonable assumptions, the actual results that the Company may achieve may differ materially from any forward-looking statements, which reflect the opinions of the management of the Company only as of the date hereof. Additionally, please make sure to read these important disclosures.