4 employee investment initiatives to reduce turnover
Employee turnover can be costly to businesses. To minimize costs associated with rehiring, there are investments you can make to improve retention.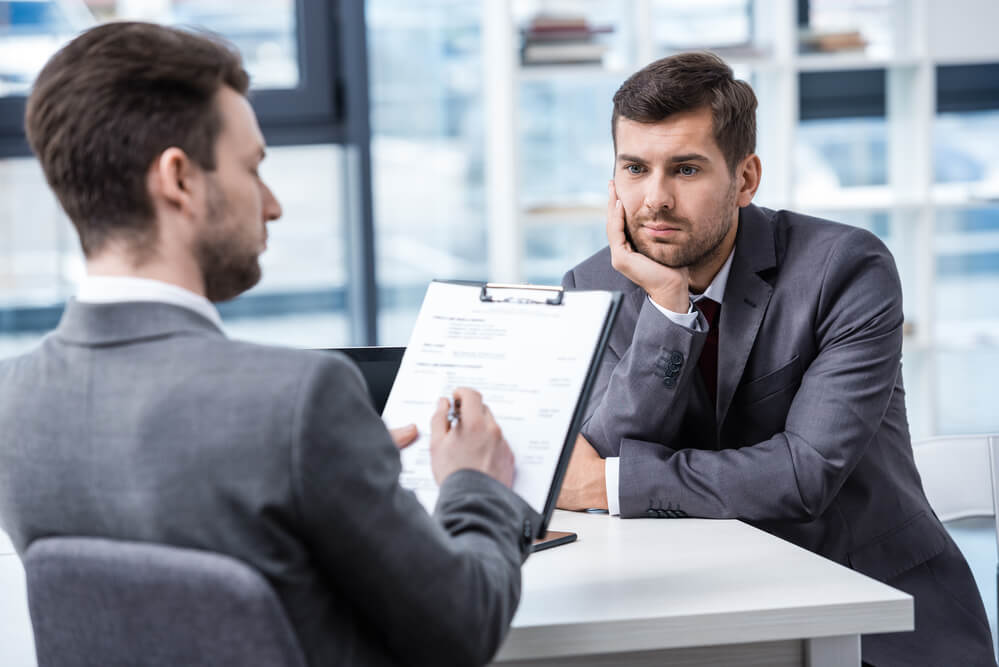 Workplace turnover is a serious problem for many companies. Around 2 million employees leave their jobs every month, and the cost to employers is very high.
One study found that the average cost of replacing an employee is six to nine months of their salary. The cost is even higher for highly skilled employees and can be as high as 213 percent of their annual salary. This means that the cost of replacing an executive making $120,000 a year can be up to $255,000.
Around 80 percent of employee turnover is due to poor hiring decisions. However, this still leaves about 400,000 employees leaving their jobs every single month due to unhappiness with their employer.
You can reduce the costs of employee turnover dramatically by investing in your employees' happiness and well-being.
Here are some investments to make that can reduce turnover.
1. Interviewing skills training programs for hiring managers
Since four out of five of all employment terminations and resignations are due to poor hiring decisions, the best way to combat turnover is by improving the hiring process. One of the biggest problems is that hiring managers aren't always the best assessors of potential employees.
Consider investing in an interviewing skills training program. These programs can help hiring managers in a variety of ways:
Identify the six best practices to screen applicants before scheduling an interview

Compile a list of broad questions to develop a more comprehensive view of the applicant's mindset in qualifications

Practice some techniques to formulate better questions

Identify questions that should not be raised
These interview skills training programs are not very costly and can substantially improve the hiring process. In turn, this should reduce the turnover rate from hiring the wrong candidates.
2. Employee tuition assistance programs
Tuition assistance programs have been around for many years. They have started to get even more traction over the past decade, largely due to the growing cost of secondary education.
Creating a tuition assistance program can be an excellent investment for any company that hires white-collar workers. Some studies have found that there is a 129 percent ROI on tuition assistance programs. Most of this value is derived from improving workplace happiness and lower turnover.
3. Focus on intervention programs to make employees feel more needed and challenged
Among employees that are not happy with their jobs, close to 80 percent of them say that they feel they aren't given an opportunity to demonstrate their value to the company. One of the biggest problems is that they are not given tasks that are challenging enough for them. Investing in a stellar innovation program is a good way to drive innovation and improve their outlook. Create more meaningful projects, which can satisfy their need for self-actualization.
4. Health and Sleep reward programs
Many employers have developed workplace health initiatives. Some of these initiatives were spearheaded by the changes in the Affordable Care Act (ACA). However, some workplaces have launched healthcare initiatives on their own, because they realize that they have a great payoff.
Poor sleep is one of the biggest concerns. It can indirectly have a debilitating effect on employee morale, which can lead to higher turnover. When employees don't get adequate sleep, their productivity plummets, and the risks of them making errors skyrockets. This significantly increases the likelihood that they will have problems with their manager, which can make them unhappy with the company as a whole. Poor sleep also is more likely to cause depression and other mental health problems, which can lead to them needing to leave their job for health reasons.
Well, this may seem far-fetched, but there are ways that you can invest in improving your employees' sleep. The CEO of Aetna has started to pay employees up to $500 a year for getting at least seven hours of sleep a night. They use wearable devices that track sleep patterns and pay $25 a night when employees get more than seven hours.
Also, there are companies that are giving employees incentives to be more active. One of my colleagues works for a company that pays up to $3 a day for employees that get at least 7,000 steps. They use a Fitbit to track it.
—
DISCLAIMER: This article expresses my own ideas and opinions. Any information I have shared are from sources that I believe to be reliable and accurate. I did not receive any financial compensation in writing this post, nor do I own any shares in any company I've mentioned. I encourage any reader to do their own diligent research first before making any investment decisions.
(Featured image via DepositPhotos)