4 reasons why Zadar Ventures (OTC: ZADDF) is set to thrive in the post-COVID-19 world, and what this means for you
The world has fundamentally changed. Social interaction is a risk, a record boom is turning into a painful L-shaped recession, and investors are in desperate need of safe harbor. Virtual reality solutions are set to play an important role and Zadar Ventures (OTCQB: ZADDF) is perfectly positioned to ease the pain-points of the post-COVID-19 world and offer investors an opportunity to not just survive, but thrive.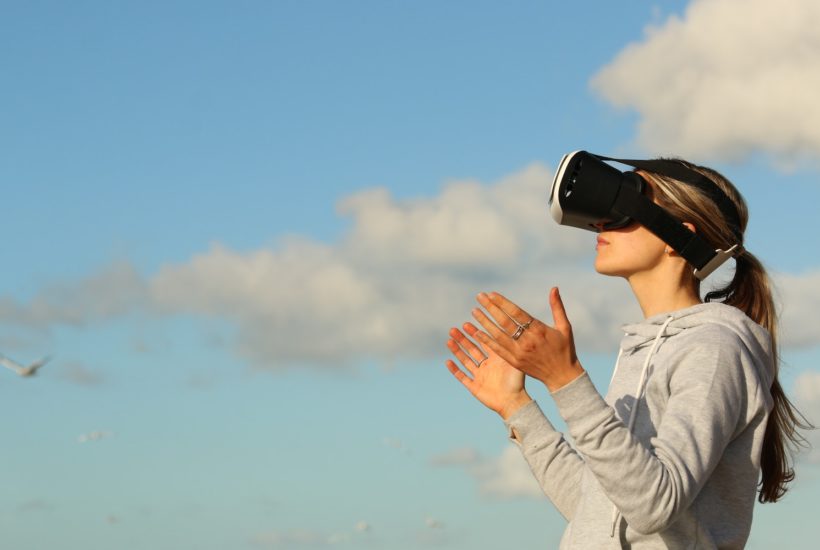 COVID-19 has fundamentally changed the world we live in. In order to thrive in the post-COVID world companies will need to demonstrate a willingness to adjust their business models to new needs. The companies that will succeed are those capable of building the tools and solutions we all need in this new landscape. We believe that Zadar Ventures (OTCQB: ZADDF) is a company that belongs to this group. Why? Our analysts believe that the company's recent announcements are a strong indicator that it may acquire France's up-and-coming player in the AR/VR space XRApplied.
If this turns out to be true then expect Zadar shares to see a bull run. So why would Zadar be interested in an AR/VR company? What you will find below is a breakdown of the compelling value proposition XRApplied would provide to Zadar shareholders in the case of a merger. The company recently announced an agreement with the French incubator-accelerator UNIQORN in the AR space. This is significant because UNIQORN also happens to be fast tracking XRApplied's business model and has signed a JV with Zadar.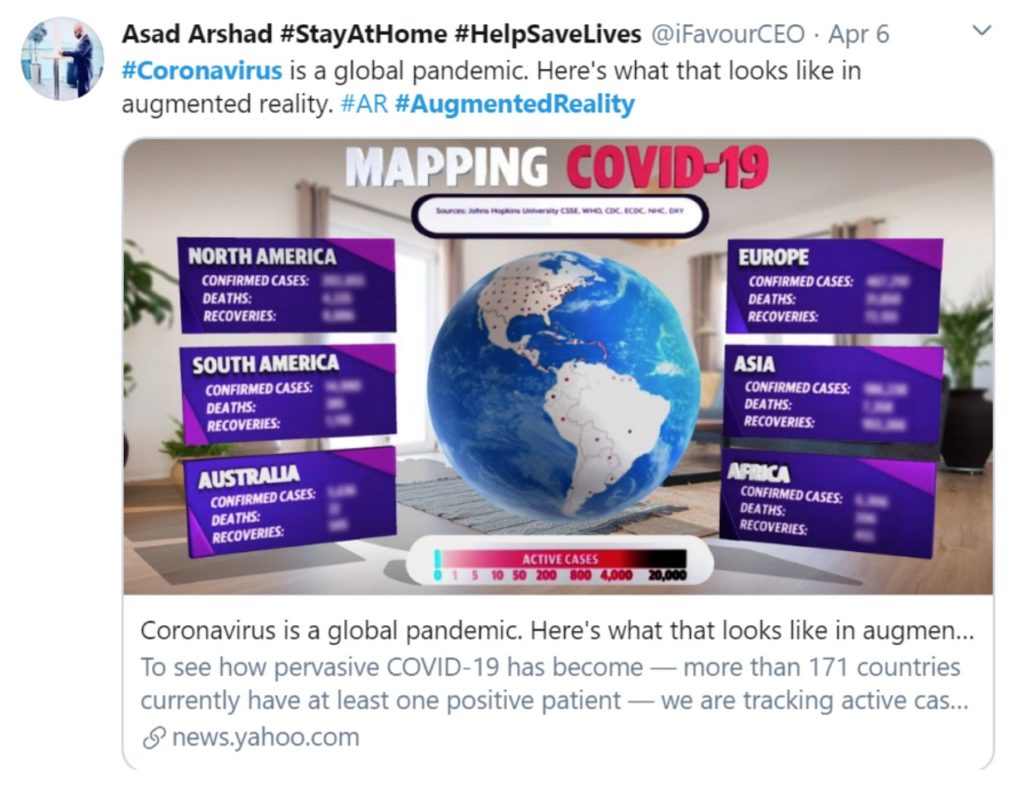 In the context of COVID-19 these moves make sense. The important thing to remember is that crisis creates opportunity. This is doubly true for emerging technologies and it is companies like XRApplied, working on the bleeding edge, who will build the solutions that define the post-COVID-19 world. This represents an incredible opportunity for Zadar and is the key reason we think a merger with XRApplied is on the table.
Extended reality is immune to COVID-19
Extended reality (XR), which encompasses augmented reality (AR), virtual reality (VR), and mixed reality (MR) technologies is experiencing an explosion in popularity due to the COVID-19 lockdown. There are expected to be more than 16 million shipments due to the COVID-19 outbreak. In our new reality, where physical contact represents an unacceptable risk, XR provides a way for us to experience the world around us and make connections without leaving our living room.
A perfect storm of isolation, improved hardware, and experience make this the perfect moment for XR to take center stage. The rise of affordable, quality VR headsets, such as the Oculus Quest, makes it possible for anybody to take advantage of VR. Additionally, almost any modern smartphone is capable of running basic VR and high-quality AR experiences, largely removing the barrier to entry.
"I do think that a significant portion of the population of developed countries, and eventually all countries, will have AR experiences every day, almost like eating three meals a day. It will become that much a part of you."

—Tim Cook
XR is being hailed as a game changer in almost every sector. Bill Gates has touted its potential in fighting disease and Elon Musk has used it to advertise his Hyperloop. The revolution was already happening—COVID-19 is just a catalyst.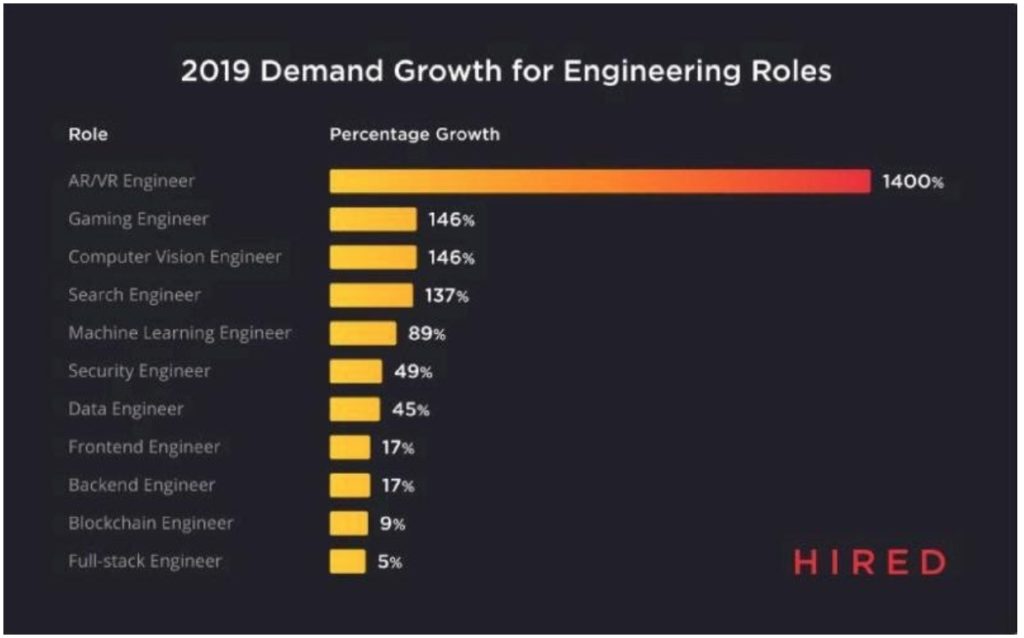 XRApplied is one of a handful of companies to anticipate this boom in demand and is certainly in the best place to capitalize on what is becoming a booming market. The new challenges are scalability and cost. This is where XRApplied comes into its own.
The company has produced a unique software development kit (SDK) which allows XR solutions to be applied, at scale, across a wide variety of industries at a fraction of the cost normally associated with cutting-edge development efforts. This groundbreaking solution allows the same assets to be used in any medium whether AR, VR, or MR, which is a complete game-changer and sets XRApplied apart from others in the industry.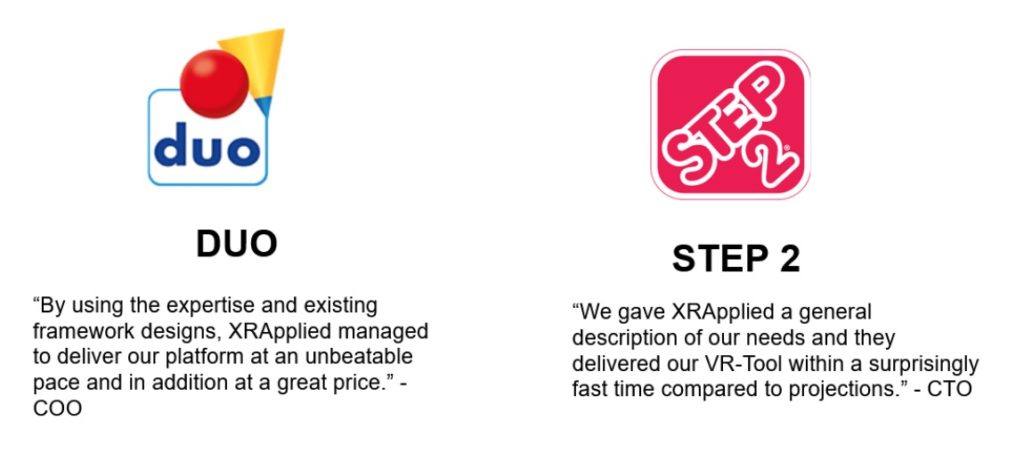 To make things better the company has successfully secured a deal with Duplo and Step 2. The company's team is also in talks with Maerklin, Fischertechnik, arckit and insectlore, amongst many others.
XR solutions are set to revolutionize all aspects of our lives—but there are four factors that will help drive the adoption of novel XR solutions and revolutionize our lives as a result:
1. The rise of working from home
Those lucky enough to be able to work from home have found themselves confronted with new challenges familiar to work from home veterans such as myself. Yes—family, pets, and chores represent endless distractions, but the bigger problem is a feeling connection. Many workers will now feel isolated from their teams and their superiors, and the deep anxiety associated with being out of sight, and therefore out of mind, is very real.
Existing solutions can't cut it. Zoom's explosion in popularity has been marred by a spate of privacy and security concerns, and video calls have always proven lackluster compared to face-to-face interaction. A better solution is desperately needed and XRApplied's know-how might just provide it with a cross-platform AR and VR package.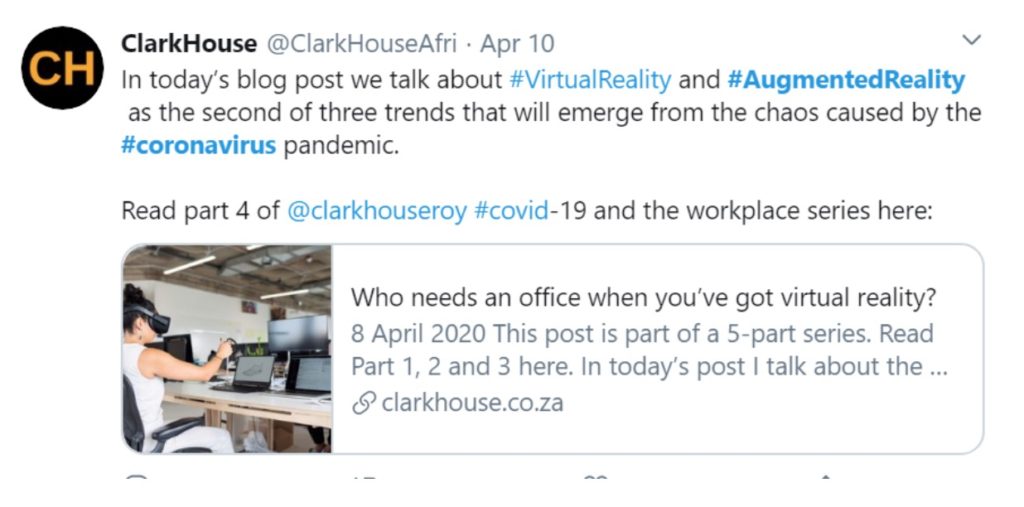 The big advantage of VR is that it allows you to "feel" like you are somewhere else with your colleagues. Recent advances by Facebook could mean that you are looking at lifelike representations of the people you are speaking to, and new hand-tracking technology will make lifelike gestures and movements possible to replicate—an invaluable part of human interaction. As an added bonus, there are claims that workers concentrate 25% better in a VR phone call compared to a traditional video call.
The challenge lies in hardware. Most of us don't have a headset lying around at home, but we all have a smartphone, and that's where XRApplied comes in. By leveraging their SDK, colleagues using a smartphone can experience the same environment in augmented reality as colleagues lucky enough to have bought a Quest for their kids this Christmas.
2. The decline of the high street
Many small businesses that were struggling before COVID-19 will likely never open their doors again when the dust settles. After a decade of being trampled on by giants like Amazon the loss of foot-traffic will likely prove fatal. In Britain, the high street had its worst month on record with similar results in other quarantine stricken countries.
Yet there is light at the end of the tunnel. XR solutions, in my opinion, could offer an opportunity for small businesses to level the playing field with multinational giants like Amazon.
To understand how, let's look at most people's nightmare, the renovation. An already difficult activity has been rendered nigh-impossible by COVID-19 quarantines. You are no longer able to enter the store to peruse tiles at your leisure but must rely upon grainy photographs on the internet, and you will likely be forced to shop via Ikea or Amazon.
What if you could do it differently? XRApplied has already created a solution that enables the user to select a space in their room and compare different tiles on their smartphone without ever leaving their home. Once the solution is fully released, it will be possible for the user to purchase tiles directly from the app, creating a one-stop shop for the entire renovation process where users can purchase tiles directly from a small business.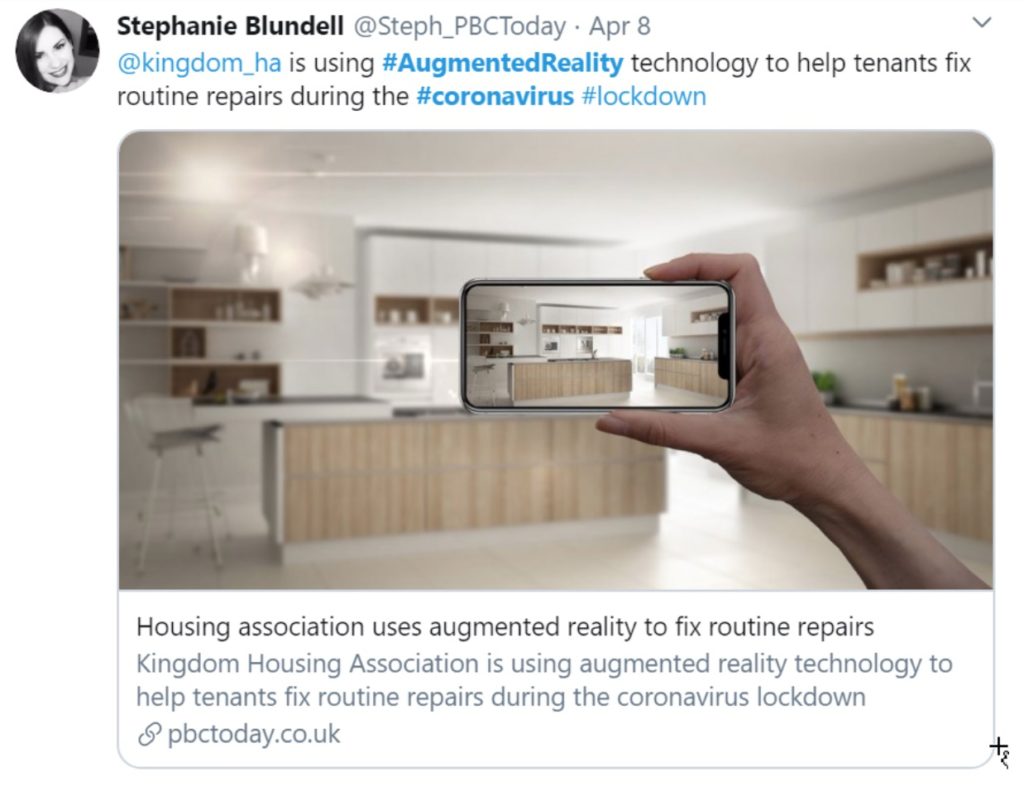 In the same vein as one of XRApplied's flagship products, the XRCatalogue provides a way for businesses to showcase their product virtually without having to ship samples or visit trade shows. The company has already secured deals with big-name toy brands like DUO to create cutting-edge catalogs and boost toy sales.
The secret sauce to this process is a truly platform-agnostic e-commerce solution for the post-COVID-19 world. By collating all available products into a single place, XRApplied can give small businesses a real opportunity to compete with established giants on the merits of their product, rather than marketing outreach.
3. More immersive experiences
I've personally owned a VR headset for just over a year now, and I am still blown away by the experiences on offer. You can do anything from boxing, to sword fighting or practicing archery, and it feels true to life. In some cases, it's so true that your TV screen becomes collateral damage.
AR and VR games encourage the user to move around their environment, creating a more immersive experience that can also double as a light cardio workout. This helps to give us some escape from the drudgery of our everyday lives while helping us stay fit but it goes beyond gaming.
Let's look at travel. Most of us are bemoaning the loss of our cherished trips abroad but the damage goes much deeper than that. The tourism sector is set to be devastated—the World Travel and Tourism Council estimates global losses of 75 million jobs and $2.1 trillion in revenue. VR and AR could offer a way to offset that as tourist hotspots begin to offer virtual tours and experiences to visitors who can no longer catch a plane. However, for this to work a scalable, flexible solution is needed.
XRApplied's SDK offers a way for companies to rapidly produce exciting experiences for their users. By leveraging the same set of assets, it is possible to produce experiences for any platform, with cross play between VR and AR players. This will open the door to a wave of new, compelling games, and will give companies another way to connect with their customers despite the lockdown.
4. The end of the trade show
We all look forward to attending conferences and trade shows. The excitement of seeing something new in booths, the connections made in after-conference drinks, the deals struck. Yes, conferences and trade shows have long been a hallmark of the business world, but they've also been identified as one of the key vectors for the spread of COVID-19. As business representatives find themselves grounded, they are already scrambling for new ways to showcase their products.
The same technology used to power VR calls, produce catalogs, and create immersive games can be leveraged to create a true-to-life conference experience minus the expenses. Companies will be able to showcase virtual recreations of their products, with the option to purchase the real deal in-app. Too, keynote speakers can make compelling announcements, and attendees can organize private VR or AR meetings at the touch of a button.
This kind of all-encompassing package is only possible for a company with the right experience, right product, and right team. In other words, it is possible for a company like XRApplied, who is already building a conference killer app.
An opportunity like no other
COVID-19 will continue to take its toll on the market, and we are unlikely to see a full recovery for years. However, crisis breeds innovation, and a perfect storm of circumstance has thrust XRApplied into a situation that the company is uniquely positioned to capitalize upon. There are few other companies capable of turning the COVID-19 crisis and using it to build a more connected world, and this has created a unique opportunity for Zadar Ventures shares.
The world will never be the same again and XRA is helping lay the foundations of our new reality.
AR/VR was already a leading industry before the virus outbreak and is now rigged to take off.
XRA solutions can be applied to every industry and every person impacted by the COVID-19 crisis.
XRApplied has already closed deals with multiple big-brand names in Germany.
Last but not least, the investment industry will be profoundly disrupted as well, with AR/VR poised to be the leading solution.
Who will benefit? People who pick themselves up and build, invest in, and develop the solutions that will bring humanity through an unprecedented crisis.
XRA is leading this new revolution. The moment is now. Are you ready? Then why not head on over to your favorite broker and pick up some shares in Zadar Ventures (OTCQB: ZADDF) today?
—
(Featured image by Bradley Hook from Pexels)
DISCLAIMER: This article was written by a third party contributor and does not reflect the opinion of Born2Invest, its management, staff or its associates. Please review our disclaimer for more information.
This article may include forward-looking statements. These forward-looking statements generally are identified by the words "believe," "project," "estimate," "become," "plan," "will," and similar expressions. These forward-looking statements involve known and unknown risks as well as uncertainties, including those discussed in the following cautionary statements and elsewhere in this article and on this site. Although the Company may believe that its expectations are based on reasonable assumptions, the actual results that the Company may achieve may differ materially from any forward-looking statements, which reflect the opinions of the management of the Company only as of the date hereof. Additionally, please make sure to read these important disclosures.
Please note that The Company (Zadar Ventures) advises in its news releases that it is in the due diligence phase of its review
of this business opportunity, and there is no assurance it will be successful in negotiating a definitive agreement to acquire
this business, on terms acceptable to the Company, or at all.

This article may contain certain forward-looking information. All statements included herein, other than statements of historical fact,
forward-looking information and such information involves various risks and uncertainties. There can be no assurance that such information
will prove to be accurate, and actual results and future events could differ materially from those anticipated in such information.