5 extravagant Valentine's gifts for everyday billionaire
It can be hard to pick a gift for a rich person who seems to have everything. Here are some Valentine's Day gifts you can buy if you have the money.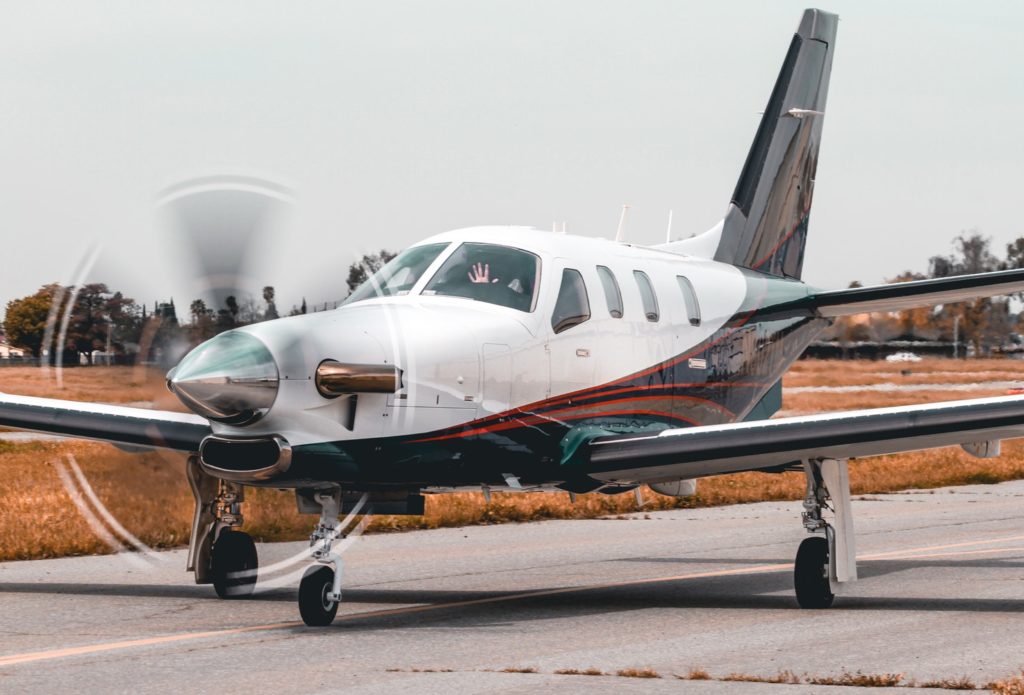 Valentine's Day can be a very stressful time when it comes to gift-giving. What do you buy for your significant other that shows the right level of appreciation? It's a common concern for us all, and the rich and famous are no different; for the super-wealthy, what do you buy a significant other who has everything?
Should you strike it lucky in the lottery anytime soon and find yourself in a fluster for Valentine's Day, or if you just want to take a peek at the lavish lifestyle of the overly-wealthy, take a look at our pick of the most extravagant Valentine's gestures (a lot of) money can buy.
A jet
I mean, if you're a billionaire and you don't have a private aircraft, are you even really a billionaire? It's a classic image and one that a big enough bank account can bring to the love of their life this Valentine's Day.
If you're looking to make a grand gesture of love, a 2015 Boeing 787-8 business jet is available on The Billionaire Shop for €260,793,700 (£235,457,592). Or, if your Valentine only needs a small private jet, there's the Embraer Phenom 100 for €2,850,000 (£2,573,122.50). With an interior designed by BMW Group Designworks USA, customizable seating options, reclining leather seats, and a laptop port, you'll be flying to your Valentine's dinner in style.
A whole island
Plenty of celebrities have splashed out on purchasing land or whole islands for their loved ones. So never mind taking your other half on a romantic holiday for the 14th February; buy them the whole, sunny island instead!
Not only will your loved one have a whole island to their name, but it's also an investment for the future. Take this island up for sale off the coast of Phuket — for a mere $160,000,000 (£127,164,800), Rangyai Island would make the perfect romantic gesture. It's popular with tourists and comes with fresh water, electricity, and a mobile signal for those all-important Instagram moments. The beautiful beaches and gorgeous forests are a hit with tourists and mean this island is a prime area for development projects.
Of course, neither you nor your partner might want to commit to a lifelong island purchase. In that instance, why not book a whole island for your own private use for a few nights? No tourists, no other guests, just you and your love and a whole island to yourself. Prices start at $2,950 (£2344.60) for two people per night on Gladden Private Island. For your money, you'll get all your meals included and prepared by a gourmet chef, all premium wines and beverages, all activities such as snorkeling, scuba diving, spa treatments, mainland excursions, and transfers to and from Belize City.
A bouquet made from an entire florist shop's stock
For Valentine's Day, you can't go wrong with flowers, right?
But what if you don't know the recipient's favorite flower? You could always take a leaf out of Justin Bieber's book — when presented with the same conundrum upon shopping for Valentine's gift for his then-girlfriend Selena Gomez, the singer spent $2,000 buying out a florist's entire stock. The flowers reportedly had to be delivered in truckloads.
Of course, if you want your gift to stand out from the usual roses and tulips (no matter how many there are), you could opt for a Rothschild's orchid. At $5,000 (£3,973.90) per plant, the rare plant takes many years to bloom. Its stunning horizontal petals are sure to bring awe!
A little piece of history
There's antique silver, then there's antique George V English sterling silver. With a £59,950 price tag, this pair of stunning sterling silver centerpieces currently in the expert care of AC Silver will be sure to show your love that they are the centerpiece of your life. Plus, it will no doubt look right at home in a plush household setting.
Let's face it, money might be a trivial matter to a billionaire, but that doesn't mean you want to be throwing it away — with an antique silver gift, you're investing in something that will continue to be worth a pretty penny in the future. Sadly, by comparison, the aforementioned orchid will wither eventually…
A greenhouse made from silver
Taking an interest in your partner's hobbies is a textbook rule. It shows you care, that you pay attention, and that you find different facets of their personality interesting. Therefore, buying gifts to do with your partner's hobbies is often a safe bet for a well-received gift.
Keep this in mind for Valentine's Day to ensure success in your gift-giving. For example, if your other half enjoys growing their own fruit and vegetables and spending time in the garden, they're sure to love some bespoke gardening tools. Of course, if you've got the cash to flash, Tiffany artisans are on hand to make your romantic gesture gleam with this sterling silver watering can for $35,000 (£27,817). Wrought in copper and silver and crafted by Tiffany artisans, this limited-edition piece is sure to up any gardener's hobby time.
Of course, for those of us still working to seek our fortunes, there's still time to drop a few hints and to get saving, isn't there?
—

DISCLAIMER: This article expresses my own ideas and opinions. Any information I have shared are from sources that I believe to be reliable and accurate. I did not receive any financial compensation for writing this post, nor do I own any shares in any company I've mentioned. I encourage any reader to do their own diligent research first before making any investment decisions.