5 must-listen podcasts for public speakers
Podcasts have moved out of the amateur arena, with big media companies producing highly popular shows on a weekly basis.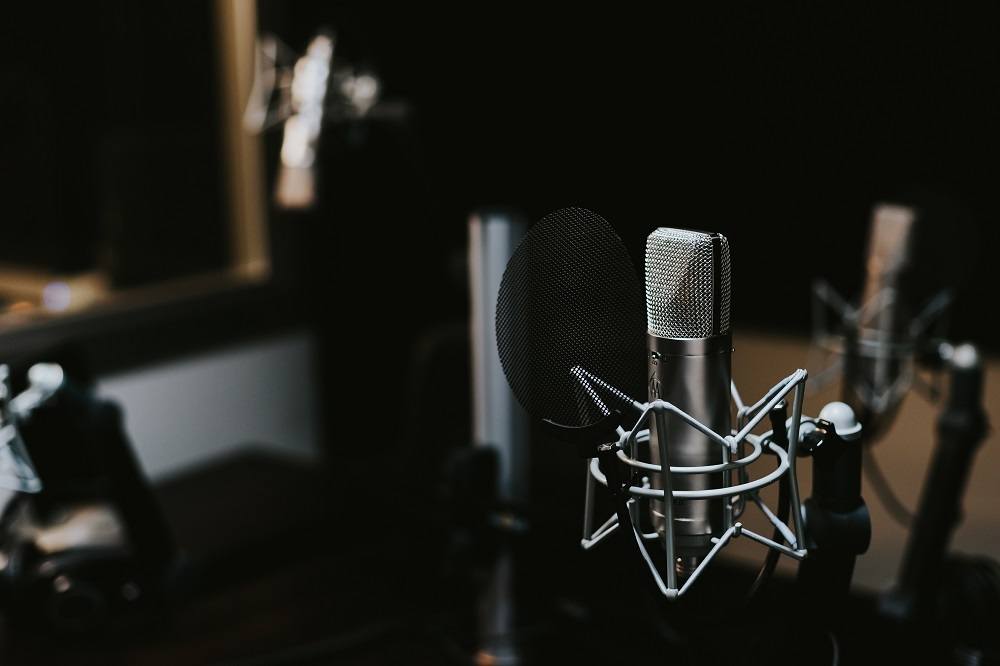 These audio resources for aspiring public speakers can travel with you just about anywhere.
First things first: let's answer the question on everyone's mind. What is a podcast, anyway?
These downloadable, uber-portable audio shows are the 21st century's take on broadcast radio. Anyone with a radio and recording equipment can produce a podcast, which can then be downloaded and enjoyed on mobile devices.
Lately, podcasts have moved out of the amateur arena, with big media companies producing highly popular shows on a weekly (or more frequent) basis. Ranging from interviews to comedy shows, there's a podcast for every niche and audience—including public speakers.
So, without further ado, we bring you the internet's best podcasts for public speakers. Some directly address public speaking skills, while others feature awesome speakers who may inspire you to own the podium. Download some episodes from the iTunes store and get ready for your most productive commute ever.
1. The Moth
This captivating storytelling podcast will teach you a thing or two about connecting with an audience. Each themed episode features recordings from live storytelling events, where people spin stories from their personal lives—without the aid of prepared notes. The best part of The Moth? The show's storytellers are just regular people, proving that anyone can be a good public speaker with enough preparation (and confidence). While listening, be sure to analyze the specific rhetorical elements that make each story successful. New episodes are uploaded every Tuesday, and the full archive of past episodes is available online. As Matthew Luhn, a master storyteller and animator at Disney Pixar and an acclaimed public speaker can attest, "the most powerful tool in entertainment and business is a good story."
2. TED Radio Hour
Calling all TED acolytes: now's your chance to learn from the best of the best while you're on the go. NPR's TED Radio Hour features your favorite TED speakers offering expertise on a variety of eclectic subjects, from the Anthropocene to the meaning of work. Browse the episodes for a compelling topic, and pay attention to each presenter's public speaking strategy. After listening to a few episodes, you'll be inspired to make your upcoming presentation as engaging and entertaining as a TED Talk.
3. Toastmasters Podcast
Produced by Toastmasters, a nonprofit educational organization devoted to communication skills, the Toastmasters Podcast gives listeners the inside scoop on the public speaking business. Guests include representatives from relevant brands, such as SpeakerHub and EasySpeak, as well as prominent orators, like Mohammed Qahtani, the 2015 World Champion of Public Speaking. Keep in mind that new episodes of the podcast roll out infrequently, so you may find yourself waiting on the edge of your seat for the next installment.
4. What the Speak
Listen up as industry professionals give away their secrets for free. Episodes like "The Power of Storytelling with Deanna Moffat" and "Being a Presentation Ninja with Rick Altman" offer an invaluable insider's perspective on different elements of public speaking. Though the podcast is on hiatus, What the Speak's extensive archive will address every public speaking concern you ever had, from the use of jargon to maintaining an authentic voice.
5. The Public Speaker
The Public Speaker podcast recognizes that effective communication is just as crucial offstage as it is onstage. In these short and informative episodes, Lisa B. Marshall, the podcast's host, addresses everything from building workplace relationships to introducing yourself effectively. In addition to Marshall's straightforward advice, the podcast also contains interviews with fellow authors and communication professionals.
Your smartphone is a portal to endless possibilities for public speaking resources—beyond podcasts, these apps are a great place to start.
—
DISCLAIMER: This article expresses my own ideas and opinions. Any information I have shared are from sources that I believe to be reliable and accurate. I did not receive any financial compensation in writing this post, nor do I own any shares in any company I've mentioned. I encourage any reader to do their own diligent research first before making any investment decisions.