5 steps to ensure your business partnership is strategic and successful
Despite the go-getter attitude and self-sufficiency that many entrepreneurs possess, there will most likely come a day when investors push such entrepreneurs to outsource. Partnerships can be a key factor in any business's long-term growth, but entrepreneurs need to approach them in the right way.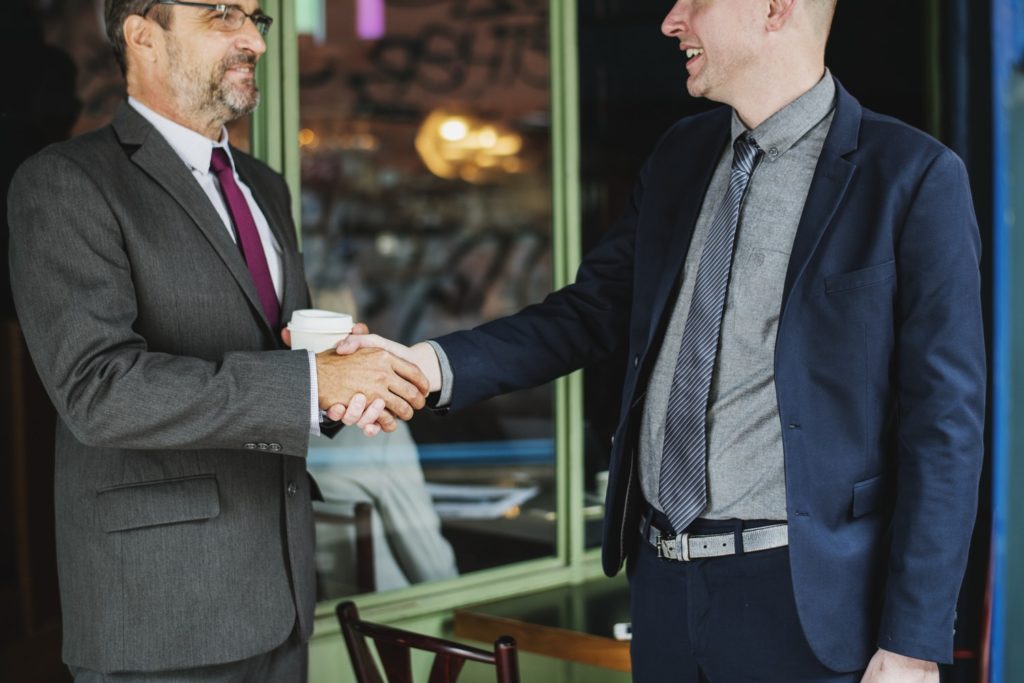 Collaborating with another business might seem overwhelming and time-consuming. And for some, it can even feel like handing over part of their business to the opposition. But as a partner to a variety of growing companies, I can vouch that some of the greatest, most sustainable ventures have come out of partnerships.
Sure, you can go it alone, but you might miss an opportunity to establish a strategic alliance. By doing so, companies can combine resources, share expertise, and expand a customer base beyond the core. And when your investors are pressuring you to take the leap into the partnership realm, they might have a point.
Consider Adidas. It has increased its brand value by 50 percent to $12.5 billion, according to Marketing Week. This success is partly due to its partnerships that strengthen the brand and push it forward. The sportswear company understands how to leverage the skill sets of other companies in order to operationalize its values in ways that resonate with carefully targeted consumers. Sure, Adidas is a big-name brand, but that doesn't mean your growing company cannot follow its lead.
Find common ground
When you look at the business landscape, you can easily see that some of the most successful strategic partnerships develop out of a common interest to better serve consumers. Another way to consider such partnerships is viewing them as an established professional network that can help your business extend its reach. For example, if you offer a specific service that aligns with another brand's product, it is strategic to consider combining your resources to provide a better solution to both sets of customers.
In addition, partnering with another business exposes your internal customers (employees) to other industry perspectives. This gives them a chance to expand their skill sets in ways that would not otherwise be possible. In other words, your workforce becomes stronger through collaboration.
As you start building out these partnerships, understand that they are like any other relationship: in constant need of attention and care. You must invest in them to experience returns. In fact, the most common issue I see with partnerships is that both parties do not devote enough resources to the alliance, expecting it will succeed without any additional effort. Making this mistake can damage your bottom line and also turn a partnership with great potential into a bitter fallout.
5 ways to maintain a strategic partnership for your business
According to CB Insights, not having the right team in place is one of the top reasons growing businesses fail, just behind a lack of money and no market need. With this in mind, I recommend the following steps to help you secure and maintain the best strategic partnership to grow your business:
1. Allocate the appropriate resources.
Every partnership starts with some sort of agreement that lays out what each party will contribute to the venture—be it money, knowledge, time, customers, or all of the above. Specifically earmark resources for the partnership. For example, include success key performance indicators in dedicated employees' performance reviews, and capture monetary investments in your annual budget.
If you plan to partner with another business, make sure you are in a position to allocate the agreed-upon resources to the partnership. Otherwise, you will be unable to hold up your end of the bargain, and it could damage your business and your reputation.
2. Agree on measurements for success.
Not everyone defines success in the same way, so you want to come to an agreement on how you will measure the success of this partnership. When done right, everyone understands the expectations of one another, and these agreed-upon requirements can serve as a road map for the future. Think of it as a dashboard of certain metrics owned by both parties that can be reviewed and discussed at every meeting. Having a road map in place to keep track of each step in the partnership journey can alleviate any questions that might emerge when there are disagreements or conflicts.
3. Use partner metrics in business planning and reporting.
When you establish a partnership, it is critical to monitor KPIs in relation to partner performance. To do this, ask the following questions: What is the level of partner engagement? What is the state of customer satisfaction, retention, attrition, etc.? What revenue can be attributed to the partnership? Insights into what is happening allow you to better support your channel.
While KPIs will vary slightly by partnership, you can make the whole process easier with performance relationship management software. For instance, PRM software provides a dashboard to monitor everything from expenses and calendars to contracts and sales. You can even customize the software based on the partnership.
4. Meet regularly with partners to discuss wins and roadblocks.
Hopefully, everyone is doing what needs to be done to avoid surprises during meetings. If you are in constant communication, you know what to expect and can come to the table with an understanding of what all parties want to discuss.
If possible, meet with your partners in person at least quarterly. If that will not work, use a virtual meeting tool such as Zoom or UberConference. Set an agenda, be forthcoming with issues, and establish next steps. Again, the outcome of the meeting should be a road map for further collaboration.
5. Know when to exit.
When you are not meeting your metrics, the losses are outweighing the gains, or the partnership itself is becoming one-sided, chances are that the current partnership is no longer worth the investment in time or resources. Seventy percent of business partnerships will fail. So you need to think about your exit strategy—that is, of course, if the dissolution was not agreed upon already.
If the partnership was through an investor, talk to this person about it. He or she will likely know how to avoid tarnishing that relationship. Other than that, keep the lines of communication open. Listen to what the partner has to say, but still be clear about your expectations for the end of the partnership. There should be just as much give as there is take or you could risk burning a bridge that you might need again in the near future.
Even if you know where you stand as a brand, you could still gain deeper insights into your customer base by finding the right strategic partner. Just make sure you understand exactly what you are getting into and that your partner shares in your vision to ensure it is a win-win for all involved.
—
DISCLAIMER: This article expresses my own ideas and opinions. Any information I have shared are from sources that I believe to be reliable and accurate. I did not receive any financial compensation for writing this post, nor do I own any shares in any company I've mentioned. I encourage any reader to do their own diligent research first before making any investment decisions.