Without the right co-founder, there is no startup
 The co-founder dating dance features some difficult choreography, but it's well worth the effort. Follow these tips to connect with people who have the skills you need—soon you will find your own perfect match.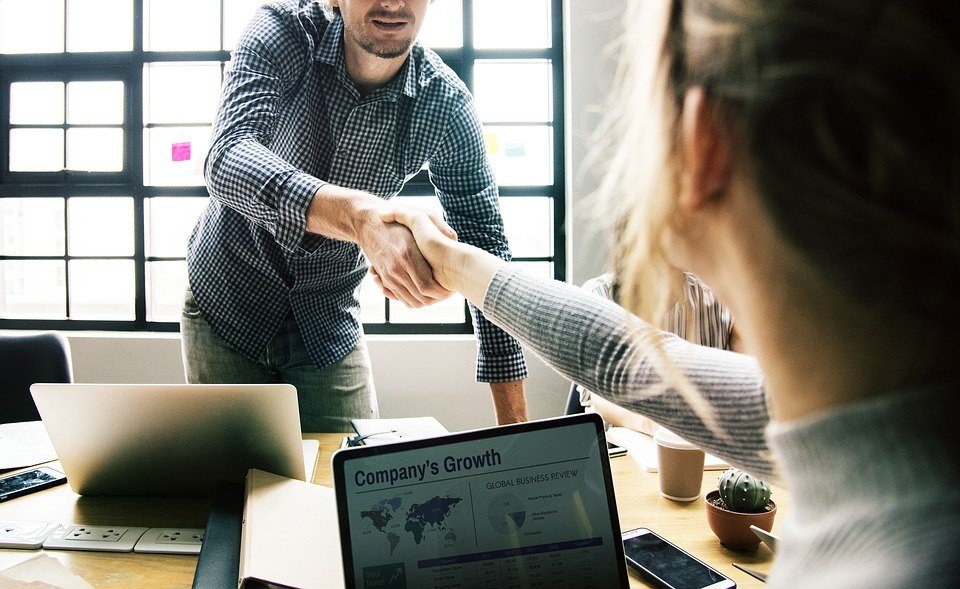 After college, I took a bit of a meandering path through life. I sought my purpose while backpacking across the Andes in South America and spent years hopping from one industry to the next in hopes of unearthing my true calling. I worked in finance, entertainment and digital marketing, but nothing felt like a perfect fit.
I was always enamored by the endless possibilities of the startup world, which melds creativity with technology to turn ideas into reality. I had the idea and the drive to be an entrepreneur but had minimal experience. My naivete and optimism blinded me to the immense technical knowledge and hard work it takes to turn an app idea into a functioning tech startup.
I lacked the software engineering skills I needed to launch, which prevented my creation from moving beyond the idea stage and into production. Instead of giving up, I spent my nights and weekends studying mobile app development. Trial and error were my teachers, and I spent endless hours poring over lines of code. I picked up plenty of new skills along the way, but my dedication to being a solo founder and doing all the work myself ultimately hurt my vision more than it helped.
Looking for advice, I sat down with a local tech leader who had recently sold his startup for more than $20 million. He broke it down in simple terms: "Get a technical co-founder, or get a day job." I immediately began looking for a co-founder who had mastered the skills I lacked. While I continued to teach myself iOS development and UX and UI design for mobile interfaces, I looked for someone whose technical prowess exceeded mine and whose values aligned with the company culture I wanted to create.
It took nine months to find my perfect match. Once I did, our company began to make progress that I could never have achieved on my own. More importantly, my journey to find the perfect partner taught me some valuable lessons I can now share with other fledgling founders.
The hard search for the perfect fit
Being a solo founder is difficult. Everyone has a specialty, but very few people have expertise in every discipline needed to run a business. That's why many in the entrepreneurial world advise against doing it alone. Y Combinator's Paul Graham has even suggested that forgoing a co-founder is the No. 1 mistake that kills startups.
While I've taught myself quite a bit on the coding side, my expertise remains in business, marketing and design. When I went looking for a co-founder, I sought someone who had complementary technical expertise. Technical project management was key because we needed to create a digital product that could scale. I was interviewing developers and picking up technical knowledge as I went, getting a better idea of exactly which skills the company would need.
Of course, technical skill alone wouldn't be enough. The ideal candidate would need to know how to solve problems and how to lead. I wanted to work with someone who wouldn't let egos get in the way and who could welcome and offer constructive criticism freely.
I quickly realized how tough the search for a co-founder can be. Some people talked a big game but couldn't execute. Others had plenty of talent but incompatible work and communication styles. A few candidates would have been great, but they lived in other countries.
Fortunately, my struggle didn't last forever. I eventually found the right partner, and the long search was worth it once we got going.
The journey bears fruit
Finding a co-founder felt a lot like dating. We became friends first, and that friendship turned into a business partnership as we recognized how our strengths and personalities fit together.
Rob and I met at a barbecue. We talked about what we did and what we were working on, and his job piqued my curiosity. Rob was an ethical hacker—someone who makes big money breaking the systems of corporations to expose flaws in their tech infrastructure. While we were talking, Rob made it clear that he was also looking to break off from his current job and focus on a new venture.
We later cemented our friendship on a six-hour road trip to San Francisco, where we talked about everything mobile. I laid out the vision for what I was looking for in my next opportunity, and Rob was sold. We started Dogtown Media in Venice Beach as soon as he could leave his job.
We put in long hours, working nights and weekends and logging countless hours brainstorming, researching, designing, and recruiting together. I took care of the creative side of our first app while Rob and our new team handled the development. We made it to market within four months. If I hadn't had Rob, I never could have launched within a year.
People began to adopt our product. Thanks to my skills as a marketer and Rob's technical know-how, we could scale without worrying whether we had the talent to follow through. It was the perfect fit.
How to find the right partner
Rob and I didn't meet until I had searched more than a year for a co-founder. We didn't launch our first product for months after that meeting, but the struggle was worth it. Follow these tips to find your own partner:
1. Know your strengths
Before you start looking, know what you can do and what you cannot. I was good at design, so I needed a technical co-founder. Rob was skilled with technology, but he needed someone like me to handle the creative and marketing. The best co-founders don't overlap much: Each person handles a different side of the business.
2. Be confident in your vision
People with technical skill sets can always find another job, as evidenced by the 1.6 percent unemployment rate for software developers. If we closed shop today, our developers (especially Rob) would have job offers tomorrow. That sort of talent is always in demand.
To find a talented co-founder who wants to work with you, make sure you have a compelling vision. You need to inspire someone to give up the more immediately profitable route in favor of late nights and uncertain rewards. Not many people with true talent are willing to take that risk — 70 to 80 percent of startups fail to see their projected return on investment, according to Harvard Business School's Shikhar Ghosh—but the teams that have both talent and vision eventually succeed.
3. Go where the talent is
I needed tech talent, so I went to Meetup groups that tech people frequented. That meant demo days, pitch competitions, hackathons, and other places where coders hang out.
Co-working spaces are great places to meet potential co-founders with complementary skill sets, and many cities host networking events for entrepreneurs to mingle. Find out where people who have the skills you need get together, attend those gatherings, and start making introductions.
4. Take the time to develop a relationship
Founding a business with someone entails a serious, long-term relationship. As such, you should spend plenty of time "dating" before you settle down. You don't want to get stuck in a bad partnership because you rushed in. If you do, everyone involved in the company—you, your employees, and your investors—will suffer.
Startups commonly fail because their CEOs cannot get past personal problems. Avoid that fate by vetting potential partners carefully. I met a lot of would-be partners before Rob. If I had not taken the time to wait for someone with the right skills and attitude, our company would not be where it is today.
The co-founder dating dance features some difficult choreography, but it's well worth the effort. Looking back, I wish I had done it even earlier. Fortunately, you don't have to learn the lesson the hard way. Follow these tips to connect with people who have the skills you need—soon you will find your own perfect match.
—
DISCLAIMER: This article expresses my own ideas and opinions. Any information I have shared are from sources that I believe to be reliable and accurate. I did not receive any financial compensation for writing this post, nor do I own any shares in any company I've mentioned. I encourage any reader to do their own diligent research first before making any investment decisions.