6 reasons every business must have a website
Not having a proper website puts your business at a competitive disadvantage.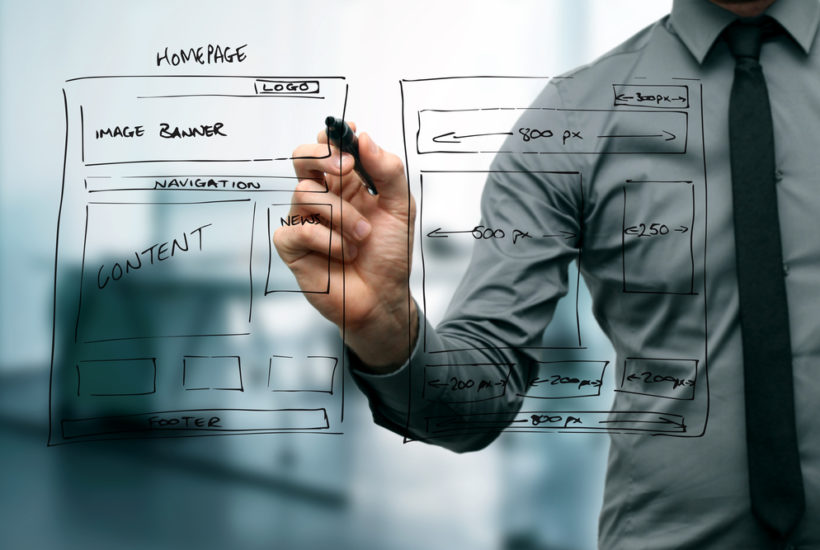 Websites are the most critical platforms any business can have. In fact, if your firm doesn't have a website then you virtually don't exist. Websites are more than mere online repositories. They represent your brand values, appeal, and personality to the outside world.
Despite the clear and critical advantages that come with having a website, lots of SMEs do not have websites. Research shows that 46 percent of U.S. SMEs still don't have a website for their company. Even then the number of firms that have websites continues to rise year on year as the cost of building and running a site goes down. Here are a few reasons why every business needs a website.
1. It raises chances of being discovered
In both the U.S. and Canada, 88.5% of people are internet users, and more than 51% stumble upon a site while doing unrelated searches. Given that people spend considerable time online, by having a website your business increases the chances of brand awareness. The fact that over 3.5 billion Google searches occur each day further heightens the likelihood of site traffic locating and patronizing your small business.
2. It builds legitimacy
According to a 2015 study by Verisign at least 84% of consumers believe that small businesses with websites are more credible than those without an online presence. The absence of a website makes it harder for your firm to be treated as a trustworthy business partner by those who want to do business with you. You also have to keep in mind that people search for a product online first before ordering or purchasing it.
3. It's your best marketing platform
Having a brilliant website with great navigation and user-experience features is one of the most cost effective ways of marketing your business. 47% of those who make it to your site will first want to see your products or services, with 86% overall checking the products before leaving your site.
This is why you need to have a functional website with great aesthetics and clear, compelling, engaging, and exciting product/service pages. There are lots of marketing strategies that you can implement on your site. These include running ads, affiliate marketing, content marketing, general blogging, product review, and even promotional products.
4. A website can increase your sales
More than 81% of shoppers search online before purchasing an item. Lots of firms have the opportunity to integrate an e-commerce component into their site structure. Research shows that e-commerce will reach $536 billion in the US by 2020.
A site can help you exploit the presence of shipping companies, card payment platforms, card security features, and ease of purchase to increase your sales. Having a website that can double up as a sales platform gives a business a global market and clients across time zones.
5. A website makes your firm accessible
In this 24hr-economy, potential clients want to be able to contact you at all times during the day or night. 64% of site visitors want to see the company's contact information once they reach the homepage. That's why besides giving you credibility the site also makes you accessible.
This also comes in handy when there is a potential crisis that must be solved. Besides the contact information, you can also include a chat option as well as integrate helpdesk features. This will ensure that your site has as many self-help service features for your clients as possible.
6. Up-to-date information
A website gives you the platform to update your product or service information. This makes it an effective alternative for highlighting upcoming events, new products, special offers, seasonal sales and incredible discounts.
In the modern world, consumers want to interact with new marketing campaigns on a continual basis. In fact, an average American encounters more than 3000 ads in a day through multiple communication platforms. That's why you have to use your website as one of your key marketing platforms. Your site needs an 'About us' and an FAQ page that acts as a knowledge base for your site traffic.
When you put together a compelling website with great functionality and impressive aesthetics, the possibilities are endless. Keep in mind that a business website is now like a business card. It is a must-have for any business that wants to scale the heights. Not having a proper website puts your business at a competitive disadvantage.
(Featured image by ronstik via Shutterstock)
—
DISCLAIMER: This article was written by a third party contributor and does not reflect the opinion of Born2Invest, its management, staff or its associates. Please review our disclaimer for more information.