9 things you need to know about your next financial advisor
Whether you choose to make the process of selecting an advisor formal or informal, there are nine things that you need to know about your prospective advisor.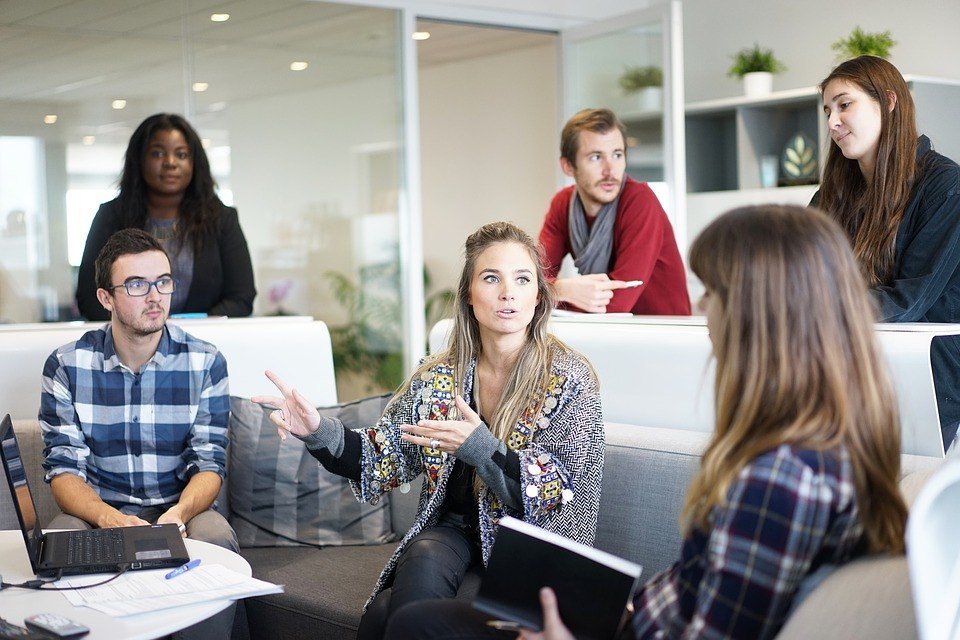 One of the main things that investors should perform, before beginning with a new advisory relationship, is to do their due diligence.
Although you won't necessarily have a set process as to how you will do your due diligence, you should do your research and then take the time to reflect on your decision, so you feel confident that you have made a good choice.
And knowing that you aren't doing this just for the satisfaction of knowing you've made a great decision, but that there is real economic and emotional value that can be impacted, makes your decision making and reflection that much more important. The advisor you work with should encourage scrutiny and show true confidence as well as transparency. The relationship shouldn't just be about managing your money, but in knowing you and understanding your needs and your goals.
Business IS personal
Whether you choose to make the process of selecting an advisor formal or informal, there are nine things that you need to know about your prospective advisor. Unlike due diligence that is done by an employer for a new employee, which only emphasizes sterile facts, an advisor will personalize these and should touch on your wants and needs, so that they reach not only your mind but your heart. Being able to do this is key in order for your professional relationship with your new advisor to flourish.
1. The Key Benefits You Receive
What an advisor does for you goes well beyond the 'services provided' value proposition that they provide in their marketing material. But when speaking with the advisor, they should personalize how important each of those services is, and how they will benefit you.
In my own words: "When I go through my services and walk my clients through the process, as well as what I will be doing for them as part of their wealth plan, I typically see a true sense of not only financial purpose, but security, take over their faces."
2. Pricing For Service
Every client should expect and value a fiduciary watching over their investments as the markets and investment choices become increasingly complex, and there are more market uncertainties. This carries over into the cost of services. You should expect to pay for the value your advisor is providing you, either by paying a retainer and/or fees for AUM. This is very different from the commission approach where an advisor is paid per transaction.
In my own words: "My job is to work for my clients best interests and I only have that in mind when I meet with my new and existing clients. I don't ever 'turn off' my fiduciary interests in my client's well-being. It is a constant, and that is why my services are priced in a way where my clients pay a bundled fee for the services I provide them year round, for overseeing their wealth."
3. Service Brings Value
The services a good financial advisor provides, deliver both financial and emotional benefit. These are tangible benefits which you can see and feel.
In my own words: "Whether I am helping women, business owners, families or retirees, the wealth building or retirement planning services I provide them, ensures that the savings and/or income my clients are building towards, is accomplished in an efficient manner. That includes tax strategies which can increase my client's net income."
4. Service Practices
This has to do with how a client experiences and views their relationship with their advisor and is part of the relationship building that must be a part of any strong fiduciary relationship between clients and their advisor. What the advisor provides to you on a regular basis impacts your overall experience in your wealth building and management process.
In my own words: "I make it a point to get to know my clients on every level. Their dreams, goals, motivations, family. Who they are.  Then, as we meet, they get to see how my services are directly connected to what's in their minds and hearts."
5. Why You're An Advisor
Why someone is a financial advisor is an important question that every prospective client should ask the advisor they are meeting with. The advisors' motivations and reasoning tell a lot as to who they are and what motivates them. Being a financial advisor is being a service provider and not everyone has the personality or desire to serve others, and their best interests. As well, the reason that an advisor chose to pursue this career, gives you insight as to what their passion is and how they derive the energy and motivation to do what they do every day.
In my own words: "When I was just 19 years old, I went to an advisor to try and understand finances and investing, because I saw my parents struggle my whole life and didn't want to live like that. I had no money, but I understood the importance of financial knowledge. That advisor patted me on the head and said, 'Don't worry sweetheart. Your husband will take care of that for you one day.' At that moment, I decided that I never wanted another woman to have such a demeaning experience in their life, and that everyone should be empowered to learn as much as they can to take control of their financial futures."
6. Community Involvement
Being a financial advisor is a service business. What does your perspective advisor do in their respective community? Are they involved?
In my own words: "I love the Gilbert area, and the Phoenix East Valley. Since moving here 12 years ago, it has been a passion of mine to be involved. I do a lot of community outreach, speaking at schools, churches, community events, etc. I host or co-host and sponsor a variety of events in and around Gilbert throughout the year. It's great to meet people in the community and see my clients while they are out living their lives. I enjoy doing all I can to make this a better, and more fun, place to live for all!"
7. Credentials
It isn't just letters behind a name, it's what the advisor brings to you. What is their expertise and how much experience do they have?
In my own words: "I have been in financial services for years. And in the finance industry for most of my adult life. My passion, and expertise, lies in working with women, business owners and families, as well as the unique needs of the LBGT community. I get to know my clients, who they are as well as what motivates them. Then I work with them on a retirement plan, wealth plan, college savings plan or other wealth building needs, as appropriate, to give my clients all they expect from me, and more. Because I have years of experience in doing this, I am able to provide my clients with not only great service, but service that comes with knowledge and experience."
8. How Did The Advisor Build Their Business
Is your perspective advisor just a member of a 'big box' advisory firm and simply working as a leg of that company's investment business, or is your perspective advisor an independent financial advisor? Being an independent financial advisor means that the advisor is an independent business owner. They do not have outside goals or products that they are being told they need to push. They are truly independent and can work with their clients to get them the best products and investments to suit their needs. An independent financial advisors only fiduciary responsibility is to you, their client.
In my own words: "I spent years at one of the 'big box' investment firms and I felt stifled, not only in my own growth, but in what I could do for my clients. I chose to branch off two years ago and start my own business as an independent financial advisor. It has been an amazing experience, and I couldn't be happier in that I am able to provide the absolute best service along with a wide variety of products/investments to my clients, to meet their specific wants and needs. Not the wants and needs of my employer."
9. The Advisors Objectives
A good financial advisor will consider themselves a community-based business.
In my own words: "I am a small business owner in Gilbert. I understand what it is like to live and work in this community, as well as the struggles of being a woman, along with the struggles of being a business owner. I know and love this community. When my clients succeed in their wealth planning and management goals; when they have financial, social and emotional success, then the entire community reaps the rewards."
Reaping the Rewards
When you do your research, and not only understand the advisor (their experience, expertise, motivations, community involvement, etc), you not only feel secure in your decision to place your financial future and wealth building into the hands of this fiduciary, but you can easily paraphrase the benefits of working with this advisor, to others. This not only internalizes and reinforces your decision, but you are providing a wonderful reference for your advisor to others. When you have made a great decision, you like to share it with others! You will not only reap the rewards of your decision but can help others in their quest to find the 'right' financial advisor for them as well.
—

DISCLAIMER: This article expresses my own ideas and opinions. Any information I have shared are from sources that I believe to be reliable and accurate. I did not receive any financial compensation in writing this post, nor do I own any shares in any company I've mentioned. I encourage any reader to do their own diligent research first before making any investment decisions.