A man, his drink, and his music: Frank Sinatra and the whiskey-charmed life
When an iconic drink and an iconic man meet, it's a match guaranteed to stand the test of time.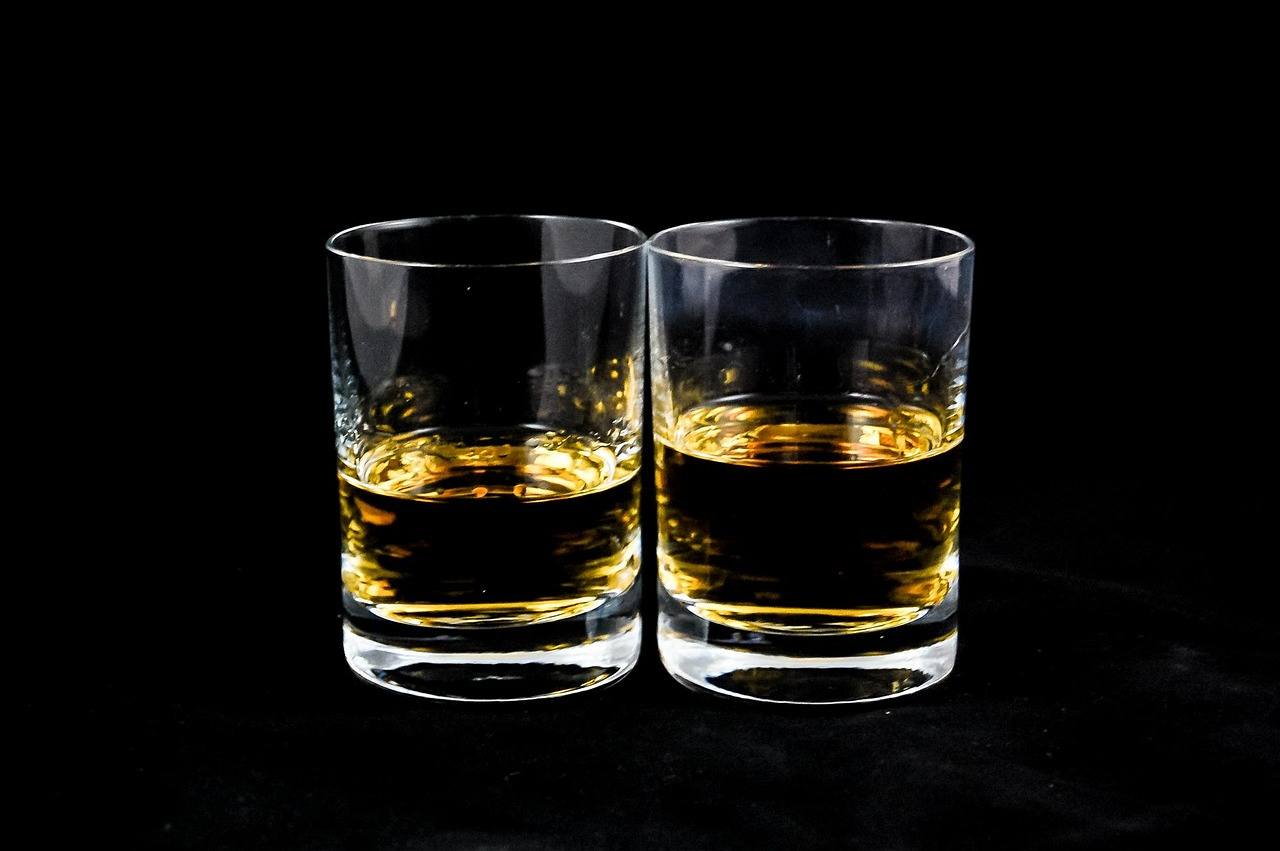 It was June 25, 1958. Producer Dave Cavanaugh has dimmed the lights in the studio, hoping to create the right mood. Frank Sinatra has recorded almost all the songs for what would be his favorite album, Only the Lonely, since the end of May of the same year, and today there were only two songs left to sing in his repertoire. This one, in particular, is special—"One for My Baby" is going to be the closing piece, and it has to be done right, or not be done at all.
The last few days have been pretty tough for everyone. Nelson Riddle, who supervised the orchestra and song arrangements, had just experienced two deaths in his family prior to recording – his six-month old daughter, then his mother. Sinatra's divorce from Ava Gardner from the year before had also been a constant presence—their relationship was as tempestuous as it was romantic for a time, and then suddenly, it was all over. It felt then as if every man was carrying a chip on his shoulder, but none more so than the figure standing in front of the microphone, illuminated only by a single spotlight.
The music begins. Bill Miller was beside him on the piano. A few notes in, and you can see Sinatra's shoulders slowly relaxing, feeling the mood. For a moment it's as if the seventeen-year old saloon singer in Jersey has come back and was standing in his place. He closes his eyes, imagines himself in a real nightclub, knows deeply now within himself that he's got a story to tell. He opens his mouth and begins to sing: "It's quarter to three, there's no one in the place, except you and me…"
Only the Lonely would end up doing poorly in the charts. It was a personal work for Sinatra, but something that audience wasn't yet prepared for. His idea for the cover design—a version of him all clowned up, as if embracing the sadness and absurdity that his life had become—was the only thing that grabbed an award in the Grammys. They would induct it into the Grammy Hall of Fame in 1999, perhaps in atonement and regret, but by then it would be too late.
Too, "One for My Baby" became one of Sinatra's staple encore numbers during his live shows. One memorable performance later in life found him, all gray-haired and husky, holding a glass of whiskey in his hand on stage, talking about this song: "He's hurting very badly," he says, before lighting up a cigarette, "Nobody in there but him and the bartender." It was six minutes and thirty-three seconds of soulful, bittersweet remembering, and if you're watching from the future then perhaps there's a little bit of sorrow in there, too, for a time that has passed us all by, for a golden age made alive by Sinatra's sheer brilliance.
Nevertheless for all that he's a star, another constant character in his life is one unlikely drink. Together they formed a love affair to last decades. Ladies and gentlemen—meet the whiskey.
It was said to begin one night in the 1940s—Sinatra asked his friend Jackie Gleason for a drink recommendation, and the name that was given: Jack Daniel's. The rest was history. In fact, Ol' Blue Eyes was one of the most avid endorser of this Brown-Forman (NYSE:BF.B) favorite, that a flask was buried with him when he died in 1998.
He may be called many things—a mobster, a family man, a volatile husband, a proud father, a quick-tempered artist, a perfectionist, or the greatest voice of a bygone era—but never say that he didn't push himself towards things he loved with great gusto, because he did. He surely did.
A year ago he became a posthumous endorser of Jack Daniel's Sinatra Select, in tribute to their inseparable partnership. He joins other celebrities in giving support to brands we have all come to know and love. Some of them include David Beckham for Haig Club and Mad Men's Alison Brie for Smirnoff. But not everyone relies on current star power. Eastside Distilling (OTCQB:ESDI), based out of Portland, is proudly carrying General Ambrose Burnside's face on its label for its popular Burnside Bourbon, and it's enough enticement for people to try and enjoy.
Eastside Distilling on Good Day Oregon the Perfect Martini
Had Sinatra been alive today, he wouldn't say no to taking a sip. Three rocks and two fingers, even. Says Jimmy Webb, one of the songwriters who have worked with him in the past on pieces like Didn't We? and MacArthur Park: "He was more than just a singer, he was a cultural expression of a whole nation's sense of style. He was our notion of class and elegance."
The orchestra reaches for the final notes. The night deepens, and the audience hushes just enough to hear the catch of melancholy in that lone voice. Just as the man in the song finds somebody to pour his heart out to, so does Sinatra lean towards us slightly, his voice no louder than one meant for an intimate conversation. He sings, no, croons, almost conspiratorially, "We're drinking, my friend, to the end of a brief episode…"
And we, ever the listener, ever the enchanted, pull our chairs a little closer. We nurse our own drink in our hand. We raise a glass and tip it slightly, the way you wear your hat. Here's to you, Frank, old friend. And one more for the road.
—
This article may include forward-looking statements. These forward-looking statements generally are identified by the words "believe," "project," "estimate," "become," "plan," "will," and similar expressions. These forward-looking statements involve known and unknown risks as well as uncertainties, including those discussed in the following cautionary statements and elsewhere in this article and on this site. Although the Company may believe that its expectations are based on reasonable assumptions, the actual results that the Company may achieve may differ materially from any forward-looking statements, which reflect the opinions of the management of the Company only as of the date hereof. Additionally, please make sure to read these important disclosures.