AIM seeks to be among world's biggest anthracite producers
AIM enters into a new joint venture with Prina Energy, as it seeks to be one of the biggest producers of anthracite coal in the world.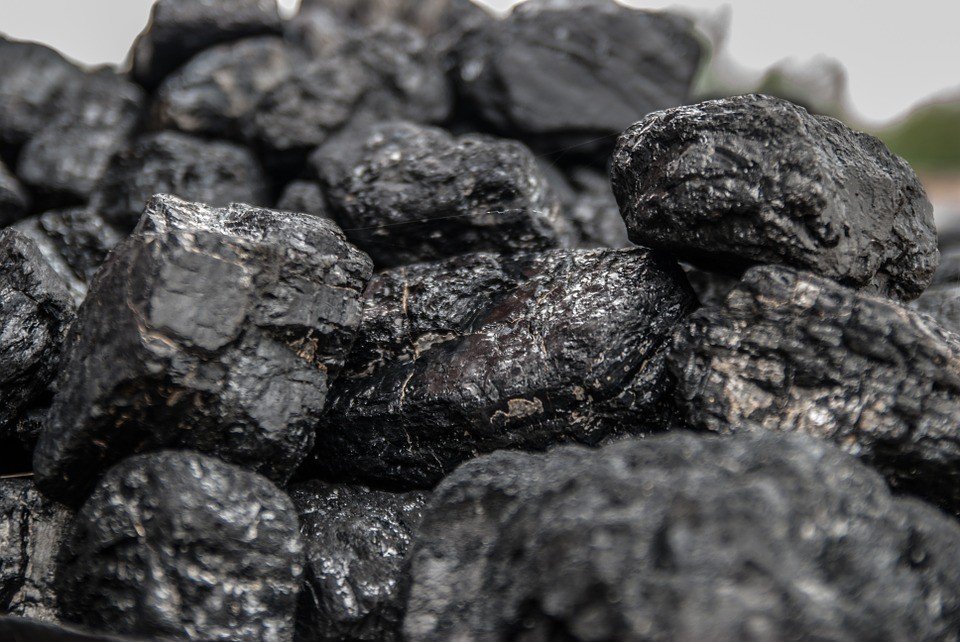 First, it was Peru, then the Philippines. Now, AIM Exploration Inc. (AEXE), a rising new player in the mining, refining, and development of anthracite coal is setting up shop in Dubai, the capital of the United Arab Emirates.
With its new partner, international mineral and natural resources trading company Prina Energy, AIM seeks to be one of the world's biggest anthracite producers. AIM Exploration produces anthracite coal, which supplies industries more energy but without the more damaging qualities of carbon, thereby providing the industry a solution to the environmental woes brought on by bituminous coal.
The setting of its bases is strategic, covering global regions where the desired mineral is abundantly present. Peru is in Latin America; the Philippines is in Southeast Asia, and this new venture allows AIM to gain a foothold in the Middle East.
According to Equities, the new joint venture that will be set up between AIM and Prina will be called AIM Exploration, Dubai. Helming the joint venture corporation is Prina Energy President Karan Dhaliwhal. Both AIM and Prina will have equal ownership of the nascent firm, and hold exclusive marketing rights for all the anthracite that the former produces. International markets with access to funding will also now have greater access to the tons of mineral that will be produced.
"This agreement took place in the Dubai Free Zone, which is one of the largest trading areas in the world. The players and institutions in it understand the mechanisms of world trade and global enterprises and are the first to spot an opportunity. Our mining capabilities and knowledge of the industry will align with Prina's linkages to countries and cities that require anthracite for energy," enthuses AIM Exploration president James Robert Todhunter.
"This is a global service we are looking forward to performing. The establishment of AIM Exploration, Dubai is the most positive and strategic move to be made by AIM, positioning AIM to move forward to become one of the strongest suppliers of anthracite coal worldwide," he adds.
India as open market
India would be an open market that would readily welcome the influx of anthracite, says the OTC Times. First, it has longstanding relations with Prina. Second, the country's National Mining Development Authority is investing in the production of ore and steel, which need an equally larger volume of anthracite. About $6 billion in ore mining would produce 75 millions of metric tons of ore a year for the next eight years. Complementing this is another $23.8 billion investment by the Steel Authority of India.
The International Business Times notes that India's growing investment in steel supports its position as among the leaders in the industry worldwide. It mines and manufactures more than 7 million metric tons a year, following Japan's 8.8 million and China's more than 69 million.
"Markets like India do not have anthracite but will require significant amounts of it in the foreseeable future," continues Todhunter. "AIM Exploration, Dubai is a strategic move that will respond to this opportunity. Prina will certainly play a part in showing us where we can help the most. We are confident that this is just the beginning. As more and more regions grasp the usefulness of anthracite and see that their environmental concerns are allayed, we believe more markets will open. This is one reason why the joint venture agreement between AIM and Prina was established."
Global anthracite market
The Oz Guide lists down other markets that demand anthracite for their industrial production, such as USA, Canada, and Mexico, in the Northern Hemisphere; Germany, France, UK, Russia, Italy in Europe; and China, Japan, Korea in Asia. Other anthracite consumer markets are Southeast Asia, Latin America, and Africa.
The industries that will benefit from increased supplies are steel, electricity, chemicals, and cement. Anthracite is valued because it contributes more energy than other kinds of coal that is mined while emitting very low levels of sulfur. These markets will also be crucial if AIM hopes to be among the world's biggest anthracite producers in a few years.
The potentials for harnessing anthracite in these areas are enormous. With its new venture partnership, AIM Exploration, Inc. just might have struck an almost endless motherlode of gold. It will be closer to becoming one of the world's biggest anthracite producers.
—
This article may include forward-looking statements. These forward-looking statements generally are identified by the words "believe," "project," "estimate," "become," "plan," "will," and similar expressions. These forward-looking statements involve known and unknown risks as well as uncertainties, including those discussed in the following cautionary statements and elsewhere in this article and on this site. Although the Company may believe that its expectations are based on reasonable assumptions, the actual results that the Company may achieve may differ materially from any forward-looking statements, which reflect the opinions of the management of the Company only as of the date hereof. Additionally, please make sure to read these important disclosures.