America's airports need $70B makeover
Several airports across the U.S. will be experiencing a major overhaul as the country upgrades its technological systems to adapt to modern times.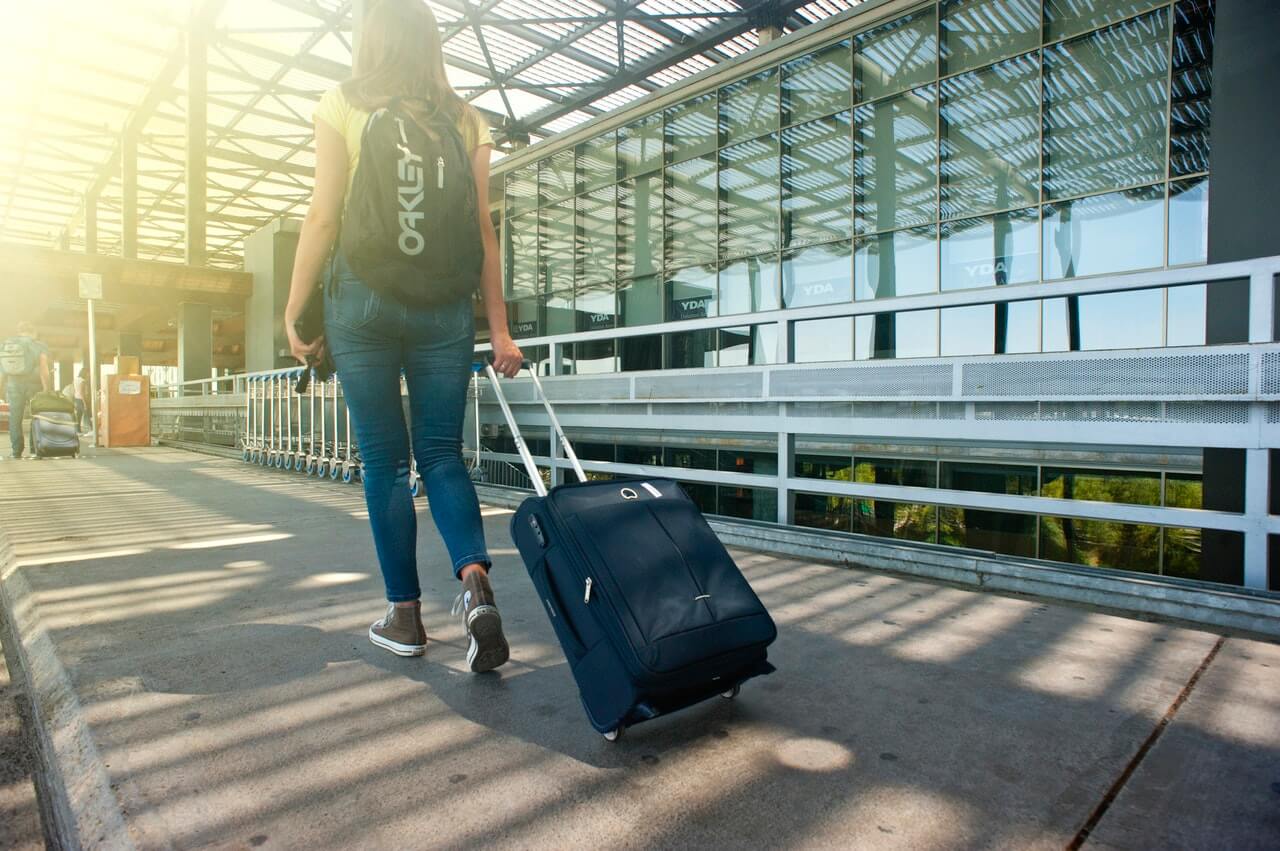 Outdated, technologically challenged and overcrowded—that pretty much describes the majority of airports in the U.S. But change is imminent and a huge new marketplace is evolving. To make critical upgrades and much-needed expansions, airports are expected to spend $70 billion over the next three years.
The average American airport is approximately 40 years old. New technology has rendered many of these facilities incapable of meeting the expectations of both airlines and passengers. Sadly, not a single American airport is listed in the top 25 airports worldwide.
Industry officials know that enplanements will continue to increase significantly in the coming years. This summer alone, passenger traffic could set a new record—maybe as much as a 3.7 percent increase over last year's record of 237.3 million travelers.
Upgrades and expansions have been delayed so long that now some airports require a complete overhaul of aging facilities. The needs are great—new terminals, additional gates, technology, security upgrades, expanded parking facilities, people movers and passenger amenities.
Many of the projects will be financed in part by Passenger Facility Charge receipts. Airport officials hoped that Congress would lift the $4.50 cap on those charges so they could use the additional revenue to defray some of the costs of facility expansions that Federal Aviation Administration (FAA) grants do not cover. Dwindling revenues for airports are, however, drawing an abundance of interest from investors interested in public-private partnerships.
Like many airports, Charlotte-Douglas International Airport in North Carolina is discussing a capital plan to expand and modernize. Included in the $2.5 billion capital plan are terminal expansions, nine new gates, a food court, office space, terminal improvements and renovations. Additional projects are in the design and planning stages and will be paid for with revenue bonds, passenger facility charges and FAA grants. Contracting opportunities will be abundant and public-private partnerships (P3s) are attractive because of the funding component and the risk transfer. An alternative funding source of approximately $1.2 billion is needed.
Chicago's O'Hare International Airport, the sixth-busiest airport in the world, served 79.8 million passengers last year. The city is currently finalizing an $8.5 billion expansion that will include renovation of three current terminals and replacement of a fourth. Forty gates will be replaced and 35 more added.
One of the fastest growing airports in the country, Florida's Fort Lauderdale-Hollywood International Airport, is undergoing $3.2 billion in improvements that include additional gates, new parking areas, retail stores and shops. But with millions more passengers to serve, officials are already making plans for even more construction projects and improvements. Future projects will likely include an elevated people mover, additional gates and construction of a new hotel and parking garage.
Bids will be sought this summer in Virginia for construction of a $45 million concourse expansion at Richmond International Airport. The concourse will add six gates and additional retail and concession spaces. Other plans for the airport include a $4 million expansion of another concourse security checkpoint, a $35 million garage expansion and possible upgrades to the rental car garage.
Smaller airports are also in construction mode. The Pittsfield Municipal Airport in Massachusetts has runway projects currently underway that total $7 million. Future projects include expanding runways and hangars, and officials have expressed interest in a public-private partnership for the hangar expansions.
A P3 was used in Austin, Texas, at Austin -Bergstrom International Airport to upgrade the airport's South Terminal. A private-sector partner invested $12 million in the project and assumed responsibility for building and operating the facility under a 30-year lease and concession agreement. A P3 also led to the modernization of the John F. Kennedy International Airport International Arrivals Building – a $1.4 billion project.
One of the upcoming P3 conferences, The P3 Airport Summit on July 23 and 24 in San Diego, will offer opportunities for public officials to learn about every aspect of airport upgrades. I will be one of the speakers along with many others and numerous private-sector companies will be on hand to discuss their experiences in successful public-private partnership engagements related to airports.
America almost waited too long to begin rebuilding, enhancing and upgrading its airports. It's difficult to realize that we're behind the rest of the world. It's definitely time to change that!
—
DISCLAIMER: This article expresses my own ideas and opinions. Any information I have shared are from sources that I believe to be reliable and accurate. I did not receive any financial compensation in writing this post, nor do I own any shares in any company I've mentioned. I encourage any reader to do their own diligent research first before making any investment decisions.