American shopping malls are dying – How to save them?
Mall traffic fell a shocking 50% between 2010 and 2013, and experts believe that an even worse decline has occurred in the last three years.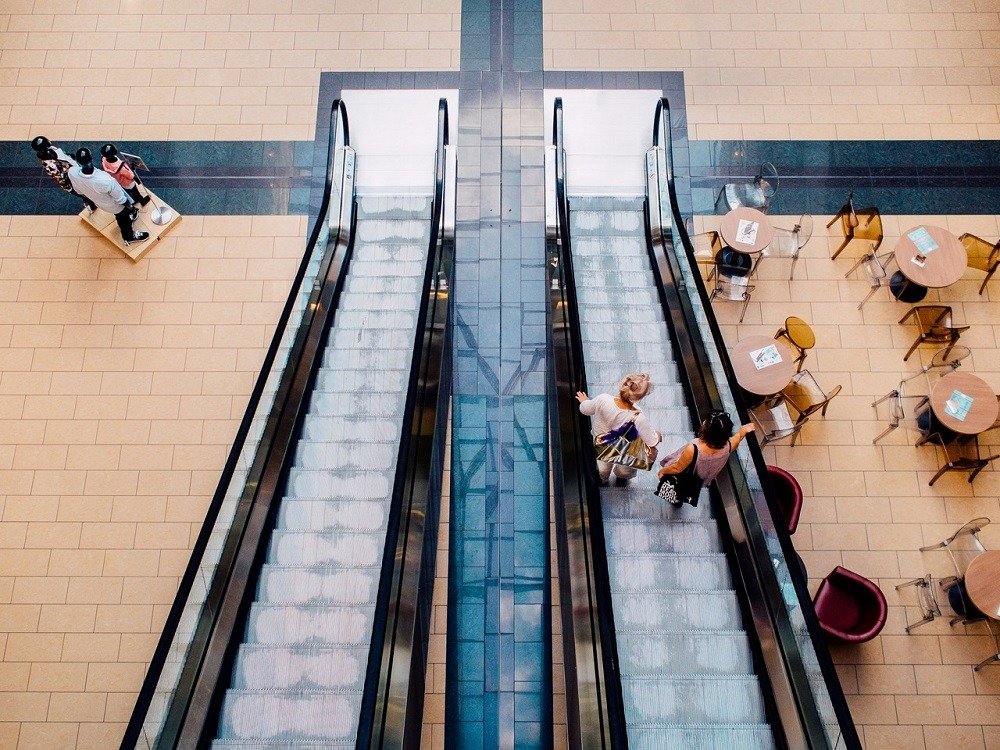 The big picture narrative for brick-and-mortar retail is anything but positive – zoom in, however, and you'll find that there's a new kind of tenant that could revitalize American malls.
We're not even four months into 2017, it's already proven to be a terrible year for American shopping malls. In fact, it only took four days for major retailer Macy's to announce the closing of 68 brick-and-mortar stores following an especially poor holiday sales season. That announcement was immediately followed by the revelation that Sears plans to shut down 150 of its locations in early 2017, an astounding 10% of its total store base. The demise of these major retailers, called "anchor stores" for their ability to draw foot traffic to smaller outlets, spells trouble for malls across the country.
This trend is hardly new: mall traffic fell a shocking 50% between 2010 and 2013, and experts believe that an even worse decline has occurred in the last three years. But not everyone is taking the death of the outlet mall as a given. Developers across the country are looking to attract customers by courting a different kind of tenant: the "experiential retailer."
Shopping, Revamped
Online retailers like Amazon have made it possible for consumers to do much of their shopping from home, but no matter how high-touch a brand's online customer service may be, there's no replacing an immersive, "IRL" experience that goes beyond consumption. That's exactly the idea that's driving a recent wave of unorthodox offerings in American malls.
From laser tag and mini golf to supermarkets and fine dining, malls are using the promise of family-friendly fun to combat dwindling foot traffic. These types of outlets not only keep visitors in the mall longer but encourage them to spend more money as well. Marc Strang, the marketing director at a firm called Pyramid Group that owns and operates 16 malls, tells the Wall Street Journal that "guests stay (in our malls) for over six hours" thanks to attractions like Topgolf, Build-A-Bear, and multi-screen movie theaters. That's led to an increase in the percentage of leasable mall space occupied by food and entertainment companies since 2012.
But while excitement and amusement may be a consumer's primary destination, it's the more traditional mall vendors that extend the length of those visits. That's why grocery stores and supermarkets are also quickly becoming a staple in today's shopping malls, attracting millennial shoppers with the promise of one-stop shopping for entertainment, retail, and everyday necessities.
According to an interview with the Washington Post, International Council of Shopping Centers Chief Executive Tom McGee believes that part of what's driving the trend is "the ability to do [multiple] things in one location. Millennials value convenience." The Post estimates that "a Kroger could generate $50 million in sales at its mall location compared with an aging department store generating $10 million or $15 million a year."
Curating your tenants
If this new approach to filling commercial space fulfills its early promise, then the rumors of the American shopping mall's imminent demise have been greatly exaggerated. But as in any industry, commercial real estate developers must navigate these new trends carefully and creatively in order to bring about desired results.
Rather than imitate what may be working for other locations across the country, major mall developers must evolve to create geographically-specific attractions. Success will likely rely on data-driven strategies that determine which consumer experiences will drive the highest, most consistent foot traffic in their particular market.
The recent demand for "experiences" is hardly unique to retail — it's playing a role in practically every sector of the economy as consumer needs change thanks to digitization. Practically every publishing company, for example, is making an effort to adjust to an age dominated by digital media. However, only a few have been able to capitalize on these changes by taking the time to understand how these incredibly popular new content platforms work, delivering timely social media content, streaming live video, and setting up events to create brand experiences that are consistent both on- and offline.
That's exactly why it's key that developers conduct exhaustive research of the area in which they hope to lease out mall space. Rather than enlisting whichever tenants offer the highest premium or create the most buzz, developers have to create the ideal shopping experience for the average consumer in their area. What attractions are most likely to appeal to local shoppers? Where are they going to spend their money once they're already there? How can you make a visit to your mall both exciting and convenient?
With the abundance of data and analytics tools now available to developers, there's no excuse for mall owners, both current and prospective, to change how they select their tenants. Only through both critical analysis and creative thinking can they survive and thrive in the market conditions currently facing American retailers.
—
DISCLAIMER: This article expresses my own ideas and opinions. Any information I have shared are from sources that I believe to be reliable and accurate. I did not receive any financial compensation in writing this post, nor do I own any shares in any company I've mentioned. I encourage any reader to do their own diligent research first before making any investment decisions.