Anthracite coal demand surge triggers more supply search
Anthracite coal is premium coal because of its quality and its rarity. It makes up 1% of the world coal reserves and is cleaner than other kinds of coal.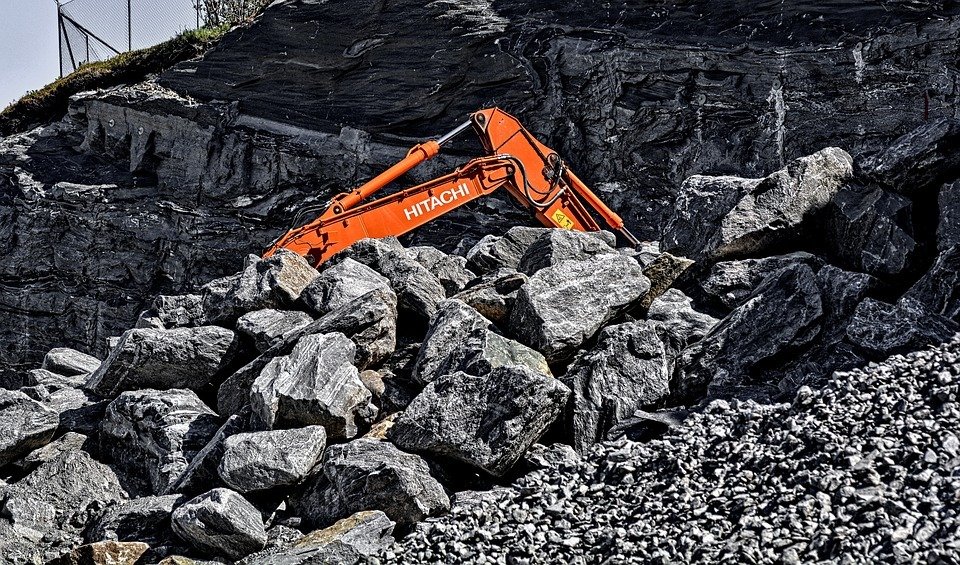 Anthracite coal has often been confused with or mistaken for the common bituminous coal which has been widely blamed for damaging the environment with its emissions.
To begin with, anthracite is cleaner than its other cousins in the coal category, and its density in the qualities that make it highly convertible to metallurgical coal has given it a premium in the marketplace. That it is practically smoke-free means it can be safely used without any harm coming to nature's ecosystem. Its continually increasing demand also ensures significant business sustainability in the future. That goes for the mining companies that champion it as well.
Quality of anthracite
According to a report by Equities, what makes anthracite coal unique is its pristineness. It has high volumes of "pure" carbon while containing minuscule amounts of sulfur and other impurities. Buried deep under the earth for millions of years, it also has within its considerable layers significant amounts of prehistoric plants that died and wilted at that time, and with them the energy they had absorbed from the sun and which remains relatively untapped. All these ingredients combine to make it energy-efficient, smoke-free, and non-toxic to the environment.
While anthracite coal is known widely for its role in the manufacture of steel, its flexibility— again, because of its different composition—makes it useful in a lot of industries and applications. These include metallurgy, and the processing of titanium, ferrochrome, tin, and aluminum. Anthracite has also been used to make carbon filters for water purification, and the coal-powered fuel for liquefaction technologies that develop fertilizers, plastics, and high-quality synthetic fuels.
Rarity of the premium coal
Anthracite is premium coal not just because of its quality, but also because of its rarity, says Equities. It can be found in only one percent of the world's entire coal reserves.
"Anthracite coal is top-of-the-line as far as coal industry is concerned," says James Robert Todhunter, President of  AIM Exploration Inc. (AEXE), a dynamic rising newcomer in the mining, refining, and development of anthracite coal. "Not many know of its unique attributes, but they do recognize its flexibility. Various industries all over the world are powered or are made possible, by anthracite mining, manufacturing, and development. It can be harnessed and put to good use without the usual fear and apprehension that carbon elicits."
Headquartered in Nevada, AIM Exploration's global mining and exploration operations are done in partnership with the communities proximate to its facilities. Consultation ensures the purity of the mineral as well as the protection of the environment. Most importantly, the education and awareness of the people concerning the benefits that the industry has for them are included in AIM's areas of responsibility. The company currently has two existing projects, a 40 percent interest in a feldspar mine located in the Philippines and an anthracite coal project located in Peru.
Demand for anthracite coal
AIM Exploration just might be in the right place at the right time. The demand for anthracite coal is far outstripping the current supply. According to World Coal, the cessation of Vietnam's anthracite exports and Ukraine's present difficulties finding high-grade anthracite have resulted in a low yield of 20 million metric tons per annum. The scramble for reliable sources of supply has triggered an increase in the value of anthracite coal. In Northern Europe, it commands $100 to $150 per metric ton.
Seeking Alpha points to Germany, in particular, where the production of anthracite coal has been rebounding and is enjoying a peak for the first time in 20 years. India also remains another significant potential market for anthracite coal and its manufacturers.
However, the massive demand for power could not be met by existing infrastructure and resource. It has led them to consider coal as a source of power. The situation has become more urgent with power failure becoming more frequent in many towns and cities. The Indian government reportedly has plans to ramp up its supply of coal—in all its forms—to 1.5 million metric tons by 2020.
Uses for the clean coal
Given more time, resources, and the willingness to explore solutions, India and other countries struggling with similar problems might find other productive uses for anthracite coal.
"The purity of the element of coal in anthracite is its prize," says Todhunter whose company also does research on the minerals and elements it mines. "Clean energy can be produced from it. It has also proven itself to be resilient as an element in the development of various technologies. It can service other sectors beyond steel. As leaders, communities, and business people alike begin to dig deep and understand the potentials of anthracite, its demand will continue to increase. And who knows what other wonders will we uncover?"
—
This article may include forward-looking statements. These forward-looking statements generally are identified by the words "believe," "project," "estimate," "become," "plan," "will," and similar expressions. These forward-looking statements involve known and unknown risks as well as uncertainties, including those discussed in the following cautionary statements and elsewhere in this article and on this site. Although the Company may believe that its expectations are based on reasonable assumptions, the actual results that the Company may achieve may differ materially from any forward-looking statements, which reflect the opinions of the management of the Company only as of the date hereof. Additionally, please make sure to read these important disclosures.