Augmented Reality Apps Increase Neural Pathways in Knowledge Acquisition
One of the most exciting advancements in educational technology is augmented reality. As well as providing increased student engagement, the technology allows students to engage with new information via multiple senses and movement. This has the advantage of increasing the neural pathways used in retaining and recalling information, leading to a stronger memory and improved learning outcomes.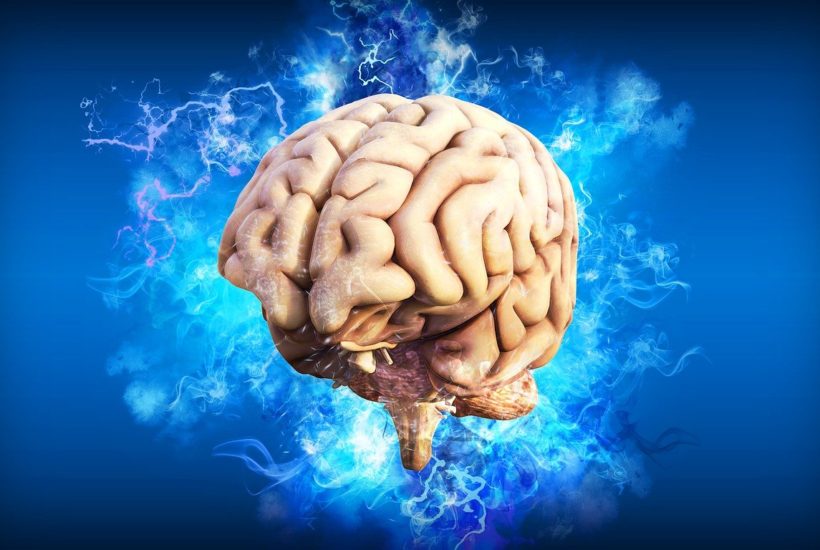 When it comes to the use of technology in education, one of the most promising developments to come around is Augmented Reality (AR). Immediately, it has multiple benefits, including increased student engagement, easy-to-launch learning activities, and the ability to do things (and go places) that would otherwise be impossible in a traditional classroom setting.
There is also one additional benefit that doesn't get quite as much attention, which is a shame as it is one of the most exciting aspects of Augmented Reality in education. That benefit is its ability to increase the number of neural pathways that are activated during the learning process. The reason this is one of the most promising aspects of AR in education is that, by increasing the number of neural pathways that are activated during knowledge acquisition, memory retention and recall can be vastly improved. This leads to learning that is not only faster but ultimately much deeper and longer-lived.
What are Neural Pathways
The idea of neural pathways relates to the concept of neuroplasticity or the brain's mechanisms for creating the neural connection and structures that form the basis of memory. Said another way, each time we receive information, the brain processes that information by firing neurons. When that information is familiar, the brain has pre-coded orders or neurons (pathways) that will fire. When the information is unfamiliar or novel, then the brain has to adapt itself in order to process and retain the information by creating new pathways for neurons to fire.
Of course, we don't form an entirely new pathway for every item of information. Information is multi-dimensional, both in the sense of its constituent components, and the modes by which it can be communicated. For example, an object is composed of color, shape, size, texture, and all sorts of other sub-components. It can also be received by the brain in more than one way, thus you are not limited to just seeing it. You can taste it, touch it, listen to it, and smell it.
What this means is that, while an object may, at first, seem entirely novel, it is not—it has basic components like color, taste, texture, and that it is received via the senses, all of which are familiar. Extending this fundamental observation about the nature of objects to its logical conclusion, our brains do not create entirely new pathways each time we receive a new object. Instead, new pathways are formed to link existing pathways together—the memory of a red plastic box is just the bridging of already formed memories of the color red, the shape of a box, and the look/texture of plastic surfaces.
Multiple Neural Pathways in Knowledge Acquisition
If we form memories through the linking and creation of new and existing neural pathways, then it also stands to reason that we recall memories via these same pathways. A perfect example of this is when we smell or hear something that's already familiar to us, and suddenly we find ourselves thinking about a moment in our childhood where we experienced that same sensation, even if it has nothing to do with the current situation we are in.
It also stands to reason that there is a correlation between the number of pathways that contribute to a memory and the endurance of that memory. That same moment from our childhood could easily have been forgotten were it not for the smell sensation associated with it.
Mobilizing Multiple Nural Pathways in Education
Given these observations on the nature of memory and neural pathways, the logical conclusion for education should be self-evident by now—by engaging learners' minds through as many pathways as possible, stronger memories will be formed. As in the childhood example above, the memories will be both longer-lived, and more readily recalled.
Equipped with this knowledge, educators can design learning activities that are not just fun and engaging for their students, but also contribute to much-improved learning outcomes. Thus we end up with a double benefit which traditional teaching methods involving textbooks, lectures, and chalkboard illustrations cannot even come close to rivaling.
How Augmented Reality Enables Retention in Education
Bringing this all into Augmented Reality is still a young emerging field of development. But there are some early innovations in the field illustrating the potential that immersive augmented experiences have in education.
One example of an augmented reality educational app is the cutely titled Balloon Pop Fun Learning by upcoming AR innovators XRApplied. Here we find an app that fosters efficient early childhood learning of numbers, colors, animals, and other basics through the perfect combination of visual, auditory, and kinesthetic engagement.
As such, children form a strong understanding of these fundamental concepts at an early age. With the combination of sounds, colors, movements, and other ways to experience new information in multiple (and engaging) ways, children are able to learn and retain information much faster and at a much earlier age than they can through traditional methods like books and drawings.
—
(Featured image by TheDigitalArtist via Pixabay)
DISCLAIMER: This article was written by a third party contributor and does not reflect the opinion of Born2Invest, its management, staff or its associates. Please review our disclaimer for more information.
A majority of the source material for this article was obtained via BBC. In the case of any discrepancies, inaccuracies, or misrepresentations, the source material will prevail.
This article may include forward-looking statements. These forward-looking statements generally are identified by the words "believe," "project," "estimate," "become," "plan," "will," and similar expressions. These forward-looking statements involve known and unknown risks as well as uncertainties, including those discussed in the following cautionary statements and elsewhere in this article and on this site. Although the Company may believe that its expectations are based on reasonable assumptions, the actual results that the Company may achieve may differ materially from any forward-looking statements, which reflect the opinions of the management of the Company only as of the date hereof. Additionally, please make sure to read these important disclosures.