The best business ideas in 2017
Running a food truck is quite simple and you can even do it by yourself.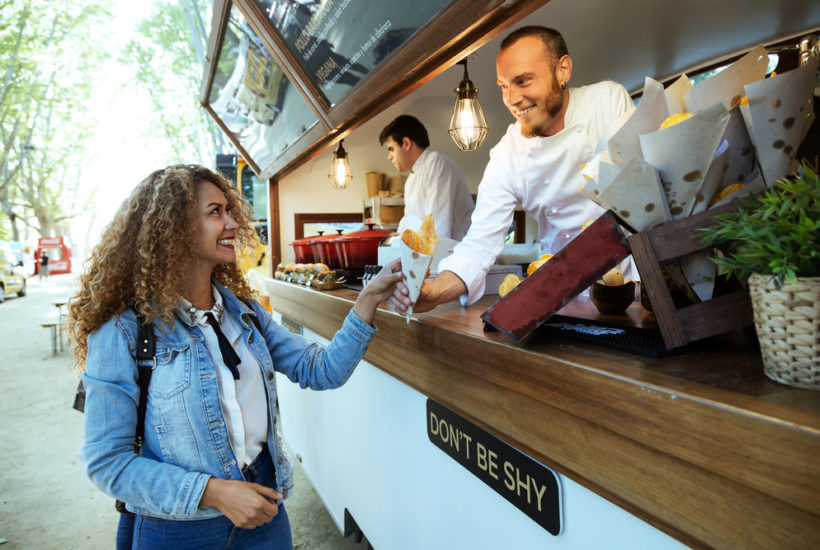 Today's market is flooded with small businesses. For a young entrepreneur, it is really hard to succeed in such a climate. Even if you have everything planned out and prepared in advance, if your business idea isn't intriguing enough for the customers, you will fail. Luckily, there are ways and being unique is one of them.
Now we are not saying that you should reinvent the wheel, but a little bit of your unique flavor here and there will help you stand out from your competition. In order to help you spark up your creativity, we have put together a list of the best and unique business ideas in 2017.
Web designer
First off, let's talk about web design. This profession is highly sought after, so don't expect an easy time fighting through the competition. Web designers need to have a combination of technology and art knowledge, making it one of the most demanding professions on our list. Of course, this doesn't mean that you shouldn't try to acquire these skills.
The web design industry is booming and each year we see more and more job opportunities for creative web designers. If you want to succeed in this industry you will have to offer something unique, something different. Try to develop your own style that is easily recognizable. In the sea of bland and boring web design, your creativity will stand out even more.
Box subscription services
Similar to web design, box subscriptions are on the rise. Everything that you can imagine probably has its own subscription box. But don't let this pull you away from your subscription box idea. If you have something specific in your mind research the market and see if there is a customer base for it.
Most of the today's subscription boxes are focused on niche thing or genre. For example, cooking boxes have only ingredients for the recipe and nerd culture boxes have niche items from various TV shows and movies. You can combine two or more niches that complement one another or if you have a strong passion about one particular thing, then you should give your absolute best to create the greatest subscription box in that niche, even if someone has done it before you.
Warehouse business
There's not a lot of creativity and uniqueness when it comes to starting a warehouse business, but the way you run it will make you rise to the top. We already said that we aren't here to reinvent the wheel, but rather to show you some great business ideas and how to put a unique twist on them so that you can beat your competition.
Warehousing businesses are very profitable, but it's pretty easy to go down. The key is to offer what your competition doesn't. For example, storing specialized items is a great way to attract clients that didn't have a storage option until now. Also, equipping your warehouse with the latest equipment like scissor lifts, knuckle booms, telehandlers, etc. will ensure that you deliver the best possible service.
Food trucks
If you're a culinary expert, but lack the money to start a fancy restaurant, opening a food truck is a great and often times a lot safer alternative. Restaurants are expensive and have a really high chance of failure because of numbers of factors. Running a food truck is quite simple and you can even do it by yourself.
If you have an old hamburger recipe from your grandma, you can use that to create some really unique food. A lot of food trucks build a loyal fan and customer base just because they are offering something refreshing and new. Don't be afraid to experiment with this idea, there really is no limit. You can even open an all-vegetarian food truck and offer freshly prepared salads and juices.
And that is all from us. As you see things are not that dire for new businesses. Frankly, it is pretty hard to come up with a completely new idea, but if you put your heart into it and give it a little bit of uniqueness, you will have no problem succeeding.
(Featured image by Josep Suria via Shutterstock)
—
DISCLAIMER: This article was written by a third party contributor and does not reflect the opinion of Born2Invest, its management, staff or its associates. Please review our disclaimer for more information.