Biocoal reducing carbon emissions gains momentum
Some countries such as India are already working on producing more biocoal as fuel.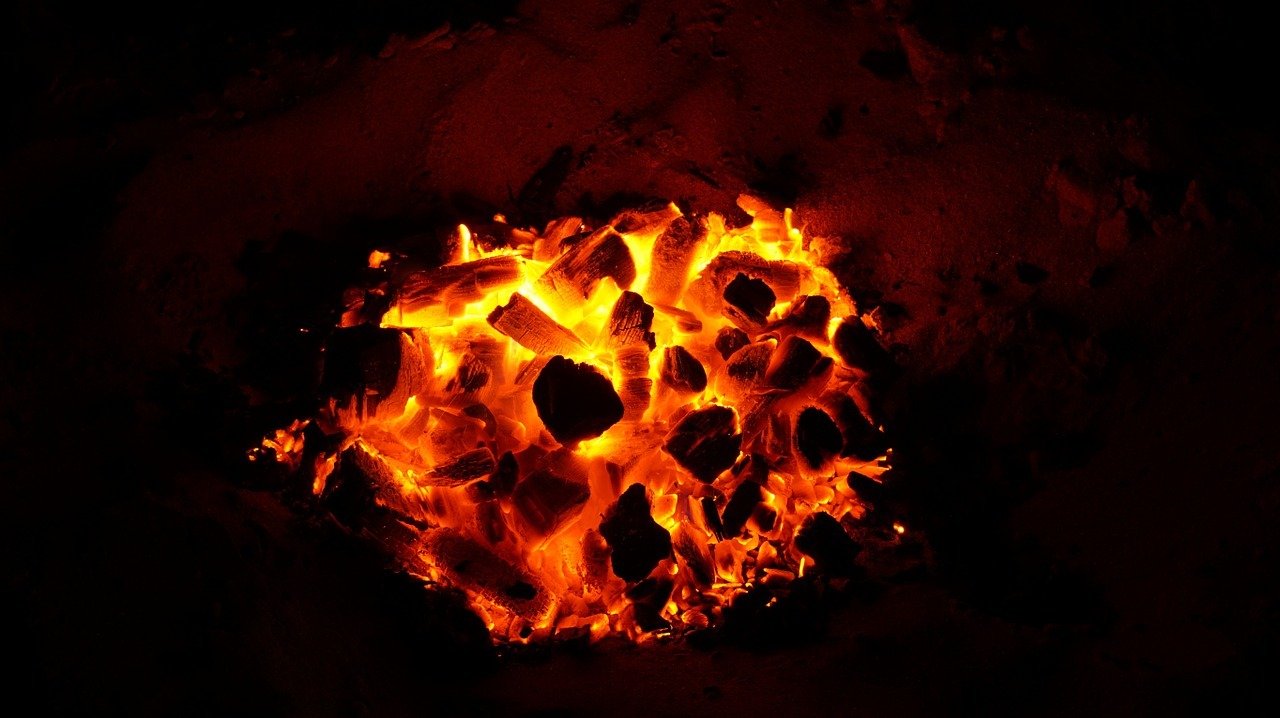 It seems that there is a new source of renewable energy on the block, and it is called "biocoal." This coal is derived from wood waste and plants. Its use could diminish the greenhouse gas released by power plants and even the energy sector's reliance on fossil-based coal.
According to CleanTechnica, biocoal would be an ideal choice for those who still want to use coal but seek to cut down their environmental footprint. It already garnered interest from Japan and Europe, and American manufacturers—with sustainability in their operations and processes—are also looking to utilize this new energy source.
Gaining momentum
CleanTechnica also reported that biocoal is now gaining momentum in various countries. In India, a biorefinery will use bamboo for its production, and a combined-heat-and-power plant will utilize it as fuel.
Then, in Estonia, a partnership between Stork, owned by American engineering and construction company Fluor, and Clean Electricity Generation will initiate the construction of several facilities focusing on the production of biocoal. The construction will commence in late 2018.
Meanwhile, Biomass Secure Power, Inc. established a memorandum of understanding with a power plant situated in the small city of Natchitoches, Louisiana to transport biocoal starting in Q3 2019.
Finally, Canadian company CHAR Technologies just received a grant of $1,062,385 for its CleanFyre biocoal project through the Government of Ontario's Low Carbon Innovation Fund. ArcelorMittal Dofasco will take part in the development of the said project; it is the biggest flat roll steel producer in Canada and also uses CleanFyre.
CHAR CEO Andrew White said, "This grant will allow CHAR to work with innovative and progressive companies, including Dofasco, Walker and Bioline, to further develop CleanFyre, a carbon neutral, sustainable, solid biofuel, that meets the strict requirements of the steelmaking industry."
White also added that at the end of the project, there will be a 20-ton trial at Dofasco's operational blast surface "to prove CleanFyre's applicability within the steel industry."
What is biocoal?
But amid all the buzz about this particular energy source, one may ask what biocoal is. The same CleanTechnica article detailed that its production involved the thermal upgrade of biomass called "torrefaction." Throughout the procedure, wood is dried out to take out the moisture and some unstable substances.
Following torrefaction, the torrefied material will then go through "densification," which will make the material easier to manufacture, keep and transfer. This particular method will help increase biocoal's energy capacity and even relieve any issues about heavy metals.
Various materials can be used in making biocoal, ranging from bagasse—a fiber waste obtained from sugarcane once the juice has been removed—and residuals from forest products to even hemp and a plant called kenaf, a fiber crop produced in most of the U.S.
With the upgrade of biomass and its eventual conversion, biocoal was born. It can be considered as an alternative because it has similar features as fossil-based coal. However, unlike the normal coal, biocoal can contribute to the countries' efforts in fighting climate change, and aside from power plants, it can also be used as fuel for heating installations.
When coal power plants use biocoal, they do not have to make a lot of modifications in their processes as it works similarly like the typical coal but only without the negative environmental impact. Also, forest waste- and plant-derived biocoals do not release mercury nor sulfur, thus, the lesser ecological footprint.
Additionally, biocoal's energy density can reach up to 13,000 BTUs/Lb. To simplify the application of such density, if the material has a higher energy density, it can store a higher amount of energy in its mass.
Generating jobs
In addition to providing cleaner energy, the production of biocoal will pave the way for more rural jobs. The University of Louisville is working on ramping up the entry of wood- and biomass-made biocoal to commercial markets, with its Conn Center for Renewable Energy Research setting up facilities dedicated to the pilot-scale production and research and development. These facilities will assist in the examination of the torrefaction and densification of agricultural biomass sources and wood.
Conn Center director Mahendra Sunkara said, "The use of this product as a substitute for coal can help extend the life of Kentucky's coal-fired power plants while significantly reducing pollutant and carbon emissions."
Conn Center's biomass and biofuels theme leader Jagannadh Satyavolu stated that the biocoal produced can be shipped to Asia and Europe to encourage the replacement of fossil-based coal. The biocoal production might also generate more rural jobs, particularly in cultivating the plants and gathering forest waste required for the manufacturing process.