Buffett Made This One Big Mistake. Don't Let Yourself Do the Same
When an investment opportunity like AR and VR comes along, it can be hard knowing when to jump. Even if it's clear that the industry represents an enormous opportunity, we can still doubt when and in who to invest. Warren Buffett once let this get the better of him. Here, we'll show you how to avoid it and provide a brief guide on how to identify potential winners at an early stage.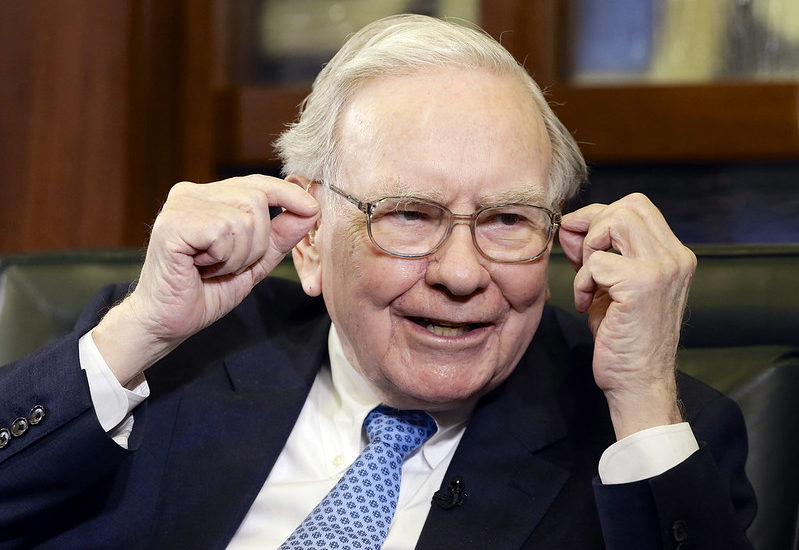 It's not often that a killer investment opportunity like AR and VR comes along. But when it does, knowing when to take the plunge is half the battle. Jump too early and the initial investment just sits there idly, representing a potential opportunity cost at best, and losing value at worst. But wait until it's too late and we may only ever see the biggest gains through the rearview mirror of everyone else's investment portfolios.
The other difficulty that comes is knowing who to invest in. For example, Warren Buffett will cite Google (NASDAQ: GOOG) as one of his top missed opportunities. However, when asked why he passed it up, he says it was because he wasn't sure if Google would come out on top of the search wars. He saw the way that Google was outgunning its competitors like AltaVista and said to himself, 'if Google can do it to them, then someone else can do it to Google.'
This is similar to the situation that virtual and augmented reality is in right now. Many firms are jostling to become the top dog in the immersive AR and VR technology market, and it's still not clear exactly how things will eventually play out. However, that's no reason to pass up on the opportunity.
The Better Approach
Returning to the Warren Buffet example. What if he had decided to instead place a bet with the top five search engines instead of sitting out due to uncertainty over who would end up on top?
Well, assuming he did this when Google first went public, he would now have made approximately 30x his original investment back. Assuming the other four had all been 100% loss-makers, this would still represent a compounded annual return of approximately 10%. This already outstrips Berkshire Hathaway's (NYSE: BRK-A, BRK-B) returns over the same period.
However, it's extremely unlikely the other four bets would have been 100% loss-makers. When a company is heading into a clear decline, the writing is often on the wall long before it goes belly up. There are also the firms that continue to exist as viable businesses, like Yahoo, for example.
Ultimately, this means taking a bet on a handful of companies in an emerging market would have still paid off with enormous returns. If only Buffett had followed this strategy instead of hesitating.
Identifying Tomorrows Potential AR and VR Leaders
Now we have a reasonable approach to capitalizing on big emerging opportunities like AR and VR without risking the lot, the next problem is identifying who the potential leaders of tomorrow will be.
To draw on the historical example of Google again, tech bets that pay off usually involve a company that develops better ways of doing things. That is, to borrow from the classic startup pitch, they solve a problem—Google's was inefficient and inaccurate search results.
For VR and AR, we first have to identify problems that exist, then seek out the firms that are addressing them. With this in mind, let's look at one of the biggest game-changers in VR and AR right now, XRApplied.
XRApplied is Solving a Massive Problem in Enterprise AR and VR
These days, everyone knows that AR and VR have huge potential in business. Immersive technology is going to revolutionize everything we do, from training to remote collaboration, unlocking new efficiencies, tapping into new sales, and driving down the cost of doing business.
The problem, however, is that VR and AR is currently expensive and difficult to get into. With a level of development complexity that we don't see in, let's say the commonplace SaaS solutions we're all using today, the cost of development alone can be a massive barrier to entry for all but the largest firms.
Breaking Down the Barriers to Entry in AR and VR
XRApplied is breaking down these barriers to entry with a whole suite of proprietary AR and VR software building blocks. Their approach is to see VR and AR as building something out of Lego blocks. That is, given a couple of hundred pieces, a thousand and one new arrangements can be made quickly and easily.
Fortunately, VR and AR are particularly well adapted to this approach to building. The logical blocks needed to position objects in a 3D space, for example, are usually not unique to any one application. That means, once developed, they can be reutilized ad-infinitum with any given set of assets.
Is XRApplied a Google of Tomorrow?
At this early stage, it may be too early to tell. While XRApplied is certainly shaking up the AR and VR industry in a way that resembles what Google was doing back in the day, Buffett's logic could still apply. If XRApplied can do it, why can't another firm?
The answer is, of course, that another firm could. However, that doesn't mean we should hesitate until another firm comes along, or until the opportunity has completely passed us by. Instead, we should be taking measured bets now, leaving enough in reserve to also bet on any further competitors that come along in the future. While this approach won't deliver the thousand-fold returns that a single early-stage bet can, it does leave us with a near-guaranteed market-beating position. This is particularly so if we watch for the signs and divest from faltering companies once it becomes clear they will not be the future leaders.
—
(Featured image by Free Image 4 (CC0 1.0) Life via Flickr)
DISCLAIMER: This article was written by a third party contributor and does not reflect the opinion of Born2Invest, its management, staff or its associates. Please review our disclaimer for more information.
This article may include forward-looking statements. These forward-looking statements generally are identified by the words "believe," "project," "estimate," "become," "plan," "will," and similar expressions. These forward-looking statements involve known and unknown risks as well as uncertainties, including those discussed in the following cautionary statements and elsewhere in this article and on this site. Although the Company may believe that its expectations are based on reasonable assumptions, the actual results that the Company may achieve may differ materially from any forward-looking statements, which reflect the opinions of the management of the Company only as of the date hereof. Additionally, please make sure to read these important disclosures.