Career breaks can be career enhancers: Here's what you need to know
Think of a career break as an investment in yourself. Time away also will give you the mental space to reorient your priorities.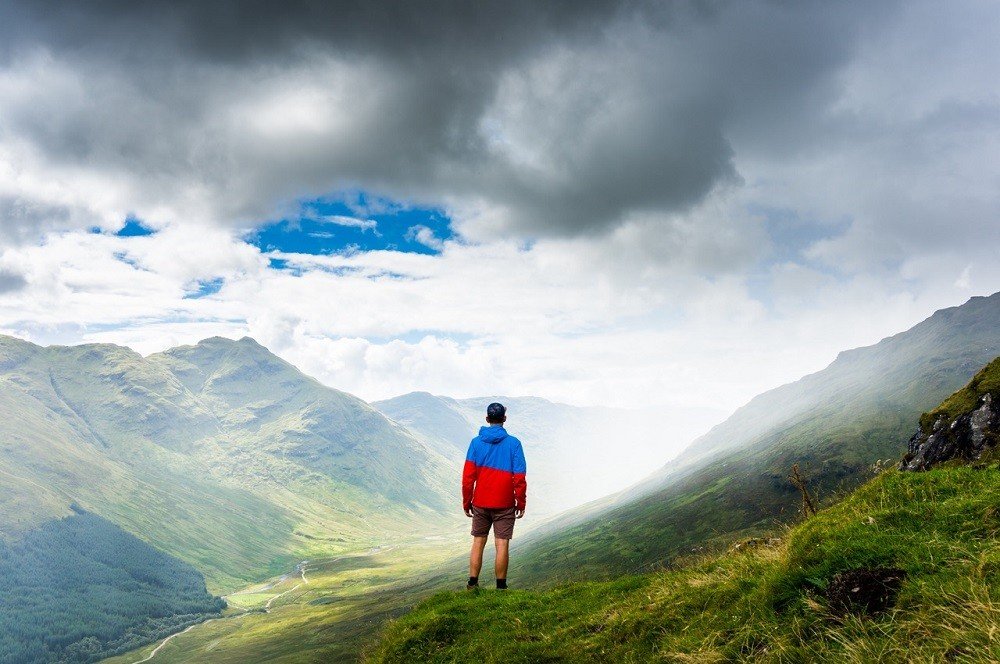 Before you take the leap into a grown-up gap year, here are some things to consider. Career breaks aren't just for college grads postponing entry into the real world.
Whether you're taking a bucket-list trip to the Australian Outback or simply spending extra time with your family, there are many reasons why taking a short break to focus on personal development might be a strategic move for your job prospects and for your happiness.
Each year, approximately 90,000 people take a career break. Who knows? Now might be the right time for you to join their ranks.
A win-win situation
Paid sabbaticals might not just be for professors anymore—the savviest employers have begun to buy into the perks of these sanctioned periods of personal development. While only 5% of American employers currently offer paid sabbatical programs, 25% of Fortune's "100 Best Companies to Work For" offer leave.
One such company is the Silicon Alley startup MeetUp, which recently instituted a generous sabbatical program. The concept is simple: after seven years, employees are eligible for a three-month paid break. The first person to take advantage of this benefit? CEO Brendan McGovern himself, who returned from his trip around the world feeling as if he "had a new job."
In addition, paid leave functions as an employee retention strategy. By encouraging employees to foster their personal development goals alongside their careers, companies can retain millennial talent—a group that tends to value the ability to pursue personal projects—and increases overall employee satisfaction.
Career break benefits
Think of a career break as an investment in yourself. Away from the confines of your monthly paycheck and formal title, you can take control over the direction of your life in a new way.
Whether your time away from the office takes you in the direction of home and family or towards the great unknown, a career break will be a time of personal growth. In addition to new experiences or gained knowledge of a new language, you'll return with soft skills like confidence, adaptability, and increased cultural awareness. These skills will certainly be attractive to current—or potential—employers.
Time away also will give you the mental space to reorient your priorities. Perhaps you'll return from your experience reenergized and ready to dive back into your job. Or maybe the gnawing dissatisfaction will have grown worse, and you'll finally be ready to plunge headfirst into a career change.
If you do opt to leave your job, don't fret about the "hole" that your career break will leave on your resume. In the past, employers might have considered a resume gap to be a red flag. Now, your travels or experiences will set you apart from the bunch, ultimately helping you advance along your career path.
Give it a shot
If you're itching for a career break, it's worth proposing the idea to your employer. Company-supported leaves are a win-win: satisfied employees can take a secure break, and employers don't have to lose valuable workers who have already accrued years of training and knowledge. If you play your cards right, you might just get you boss's backing.
Keep these three tips in mind when preparing to speak to your employer about a career break:
1. Communicate that a leave isn't a vacation; rather, it's a trip you've deliberately designed for personal development. Emphasize what skills and experiences you hope to gain from the trip.
2. Emphasize how much an employer has to gain from a happy, recharged employee with a brand new perspective and stories to tell.
3. Be open to negotiation, both in terms of duration and whether or not you'll receive compensation.
If your company doesn't have a paid sabbatical program in place, then you can aim to be a trailblazer in more ways than one.
—
DISCLAIMER: This article expresses my own ideas and opinions. Any information I have shared are from sources that I believe to be reliable and accurate. I did not receive any financial compensation in writing this post, nor do I own any shares in any company I've mentioned. I encourage any reader to do their own diligent research first before making any investment decisions.