CBD beauty industry: How big is the potential market really?
This year, consumers will be seeing more beauty products infused with cannabidiol (CBD) hemp oil.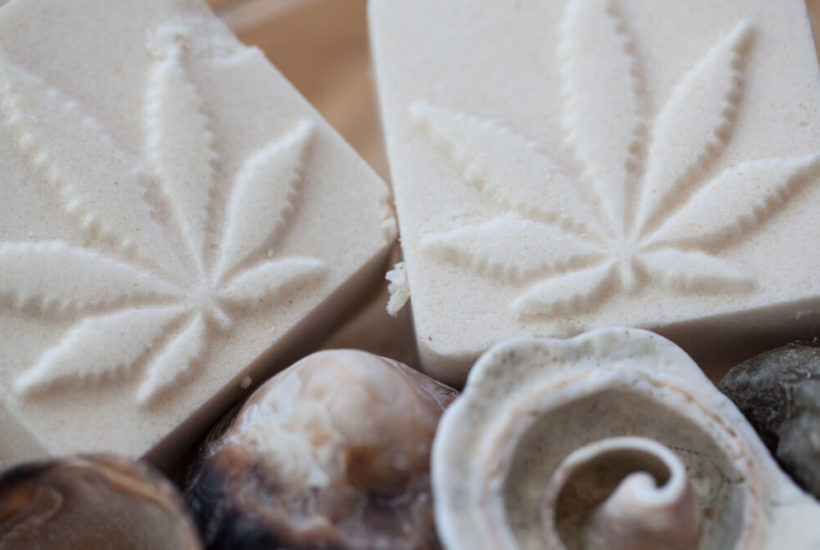 Following the passage of the 2018 Farm Bill, more companies are now free to develop products with the cannabidiol (CBD) as an ingredient. CBD is non-psychoactive which means that it does not get people high but still contains the natural health properties which hemp or marijuana plants are known for.
CBD products, like tinctures and oils, used to be more popular as relief for chronic pains, inflammation, insomnia, and for promoting relaxation. To be clear, this category is separate from what people know as medical marijuana, which could only be purchased with a doctor's prescription.
Now, there is another emerging and rapidly growing category within the whole marijuana industry: CBD beauty. Under this category are cosmetic products, ranging from make-up to lipsticks, perfume, facial cream, moisturizers, even body baths, and shampoos.
More and more investors are keeping watch of this segment, especially as it takes aim at both the multi-billion traditional beauty and cannabis industries.
With two big sectors to penetrate, how big of a market is the emerging CBD beauty exactly?
Big names launch CBD beauty products
The massive potential of the CBD beauty market is enormous, given the possibility that many products could be sold over the counter and without the need for a prescription. This means many consumers could gain access to them easily.
From 2018 until the beginning of this year, big names in the beauty retail have been quick to see this market potential and have started their ventures into the emerging space.
Sephora, which is owned by the luxury goods conglomerate LVMH Moet Hennessy Louis Vuitton SE, launched a specially curated section entirely dedicated to CBD products in its stores. Ulta Beauty, known for its chains of beauty stores which sell cosmetics and skincare products for men and women, is also going in this direction.
Some luxury retailers have also started CBD-infused product lines. Examples include the Originals Hemp Mask from Estee Lauder Companies, the Murad's Hemp Serum from Unilever, and Kiehl's Cannabis Serum from L'oreal.
In February, Barneys announced that it will place an assortment of CBD beauty products in its Beverly Hills location. The luxury department store will also design and sell high-end cannabis accessories, from bongs worth $950 to vaporizers and marijuana flower.
Neiman Marcus, on the other hand, also announced in February that it will begin carrying CBD beauty products both on its websites and in five physical stores.
Wall Street analysts: CBD beauty can be a standalone market category
CBD beauty products have become all the rage now that Wall Street analysts said it could be an entirely separate category from both recreational and medical marijuana. Big names in the financial sector, have, in fact, started covering CBD beauty-related stocks.
Barely a month after Jefferies analysts have started covering marijuana stocks, they have quickly recognized how consumers and retailers are gravitating toward the benefits of CBD with regard to wellness and promoting natural beauty.
For starters, Jefferies found that online search trends for "CBD beauty" have increased by 370 percent within just the first two months of 2019. As they follow through with this, they estimated that the CBD beauty segment alone could reach $25 billion in the next ten years. Space will also eat up 15 percent of the market which used to be dominated by the traditional skincare market which currently sits at $167 billion.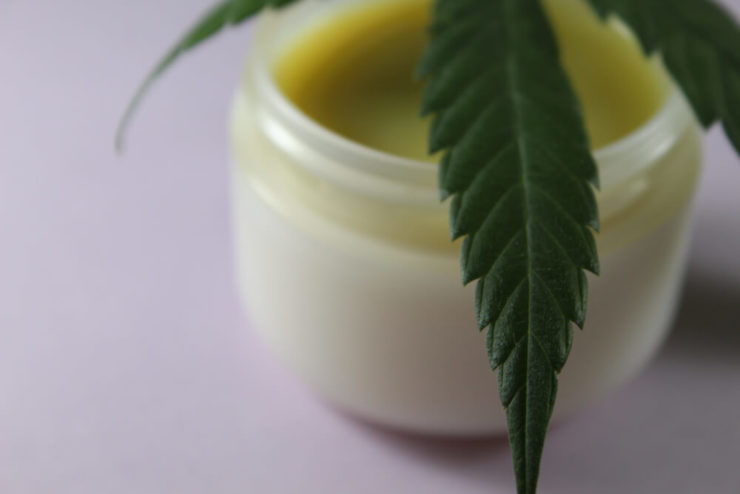 For context, a study conducted by Brightfield Group a few years ago have pegged the entire cannabis market – recreational, medical, and cosmetics combined – to be valued at $22 billion by 2022. Now, Jefferies is looking at the possibility that this otherwise combined market value will actually be solely for the CBD beauty.
Similar projections have also come from Piper Jaffray analysts. If the CBD beauty will be calculated on its own but would still be considered under the marijuana industry, the analysts said the entire CBD market could be worth $50 billion to $100 billion.
CBD beauty can only go mainstream from here
A few years ago, when there were only a few US states legalizing recreational cannabis, the use of CBD beauty products was limited to celebrities and the ultra high-end customers.
For example, Victoria's Secret Alessandra Ambrosio used CBD oil to maximize sleep in order to look refreshed for fashion shows. Mandy Moore used Lord Jone's CBD lotion for her feet to endure hours of wearing high heels. Olivia Wilde swore by the same product, saying that she used it to be able to perform play after play on Broadway.
Brightfield Group stated that with the attention celebrities are giving CBD beauty, the industry revenues have jumped 340 percent in the past years. While numbers were only under $4 million in 2017, revenues for CBD beauty and skincare products a year later were already at $17 million.
To imagine the direction CBD beauty is taking, it will be important to factor in how the traditional cosmetic market is evolving at present. Today, the natural beauty products have taken a majority of the market.
The natural beauty segment is comprised of cosmetics and skincare that use natural ingredients instead of strong chemicals. In 2017, the natural beauty has generated $1.3 billion in annual sales, more than five times the $230 million sales it generated in 2013.
Market observers are saying that natural beauty is cannibalizing traditional cosmetics. This means that sales of natural beauty is not actually being combined with the traditional ones but is replacing the sales of the chemically-enhanced products.
If this is how the market is moving, then CBD beauty, with its natural ingredients, could only get stronger and eat up the sales of beauty products that are currently available for the mainstream crowd. That has not yet factored in its possible penetration the majority of the worldwide cosmetic industry. For context, that space currently sits at $532.43 billion in 2017 with potential growth of $805.61 billion until 2023.
(Featured image by Canna Obscura via Shutterstock)