CEO Spotlight: UFC's Dana White
Dana White has an estimated net worth of $500 million.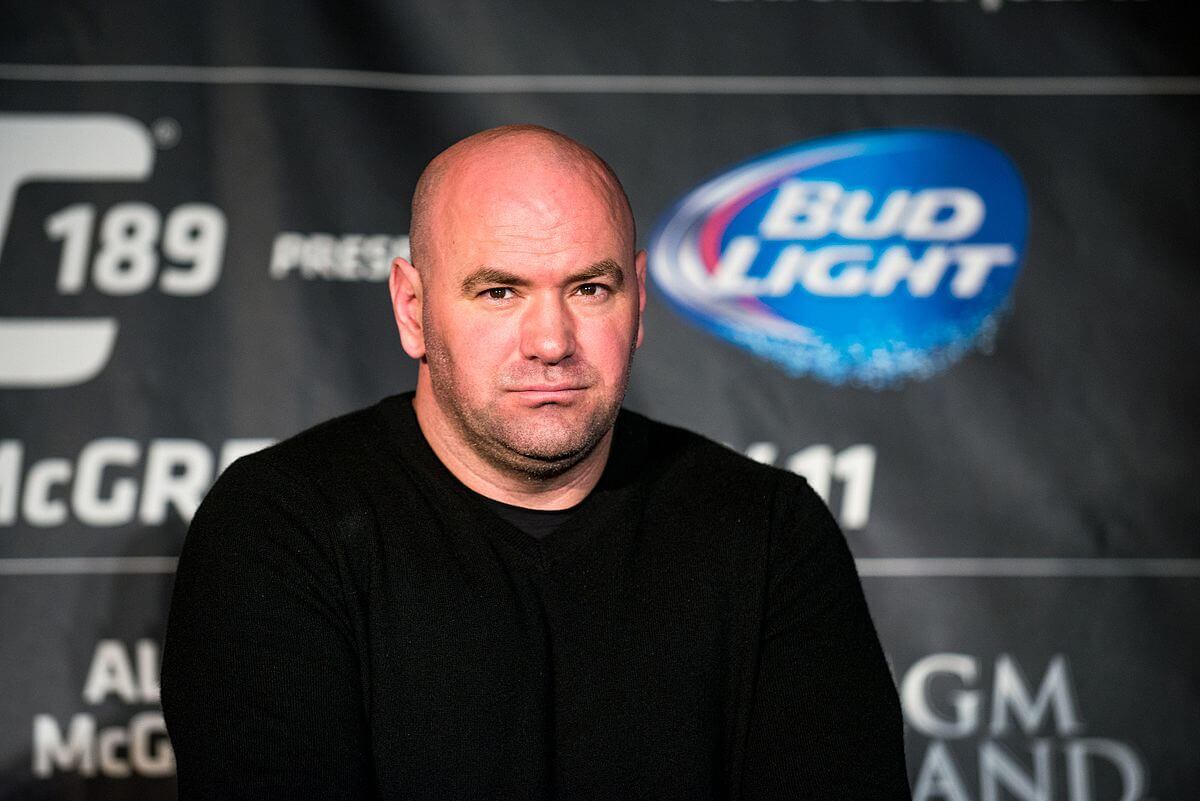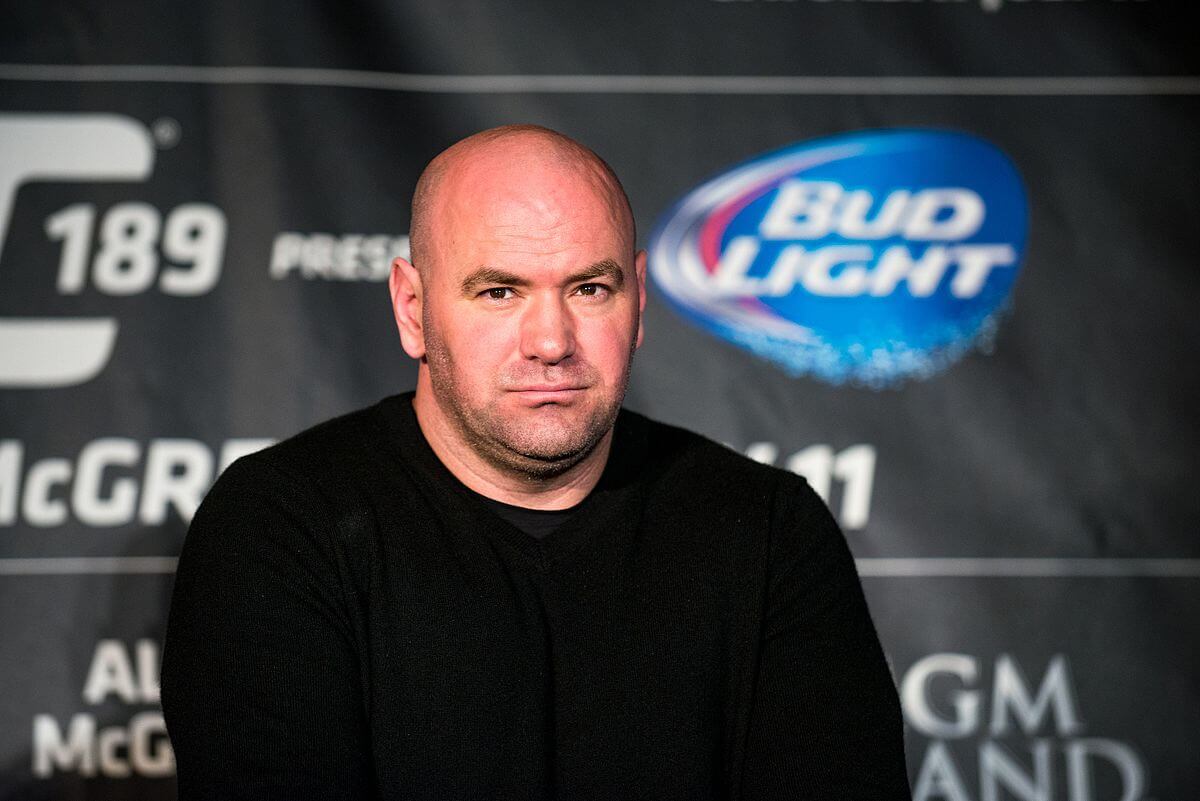 Dana Frederick White Jr. or more known as Dana White is the long-time president of Ultimate Fighting Championship or UFC. He is widely credited with turning the once unknown and brutal sport into a global brand.
Who is Dana White?
White grew up in Manchester, Connecticut. He was from an Irish descent and started boxing when he was 17 years old. He then managed future Hall-of-Famers Tito Ortiz and Chuck Liddell, but upon learning that the UFC was up for sale, he contacted childhood friends
Lorenzo and his older brother Frank Fertitta. The LLC, owned by Fertitta brothers, then acquired UFC for $2 million in 2001 and appointed White as president until now.
He won the Nevada Sportsman of the Year in 2009 and has been the Leading Man of the Year winner from the World MMA Awards from 2010 to 2015. White has also been recognized as Promoter of the Year for 11 times by Wrestling Observer Newsletter Awards. In 2009, he won the Sheldon Adelson Patriot Award for UFC's role in fundraising for traumatic brain injuries.
Battle with Meniere's disease
Dana White was diagnosed with Meniere's Disease in 2012. A person suffering from this disease experiences frequent bouts with vertigo as a result of the disorder of the inner ear. It is considered a chronic condition and treatments are available to relieve symptoms and minimize its long-term effects.
He went to Germany to undergo a stem cell treatment which he claimed was advised by baseball superstar Alex Rodriguez. After the procedure, White said he was completely cured and feeling like "a million bucks."
White's leadership  
The UFC has no patience over its fighters who were found to have taken banned substances. It has also not tolerated fighters who were involved in domestic issues. Among the fighters banned from the UFC include: Jason High (shoving referee), Maiquel Falcao (assault), Michael Graves (battery), Cody East (domestic violence), Diego Brandao (felony arrest), Thiago Silva (aggravated assault/standoff with SWAT), Wanderlei Silva (ran from drug test), Rousimar Palhares (not letting go of submissions), Paul Daley (punching opponent after bell) and .War Machine (comments regarding Evan Tanner).
He has also voiced against the shooter responsible for Las Vegas shooting that resulted in 58 people dead and more than 500 wounded. According to FOX News, White claims that UFC 216 will push through despite what happened. The event will take place at T-Mobile arena, just a few kilometers away from the shooting location.
"You can't stop living your life. There are sick cowards everywhere. This is the life we live right now. This is the world we live in. And you just can't hide from these people," White said. He added that UFC will donate $1 million to the affected families.
Organizing the Conor vs McGregor fight
White is also largely responsible for making the mega fight happen between MMA superstar Conor McGregor and boxing legend Floyd Mayweather Jr. Critics initially lambasted the news and called it a joke and a mockery of the sport. After all, how can one MMA fighter, who has little boxing knowledge, face one of the greatest boxer of all time and undefeated at that?
In the end, that joke turned into a multi-million event. Mayweather pocketed $100 million just for showing up while Conor was guaranteed with $30 million. The UFC has reportedly earned $50 million for promoting the fight. Overall, the estimated earnings from gate attendance, pay-per-views, tickets, and merchandise sales were estimated to reach $700 million. This exhibition match easily beat the legit boxing match between Manny Pacquiao and Floyd Mayweather Jr.
His TV show called The Ultimate Fighter helped UFC to gain more popularity. The show featured amateur MMA fighters fighting for the right to earn professional contracts. Because of the drama and usual tension between team leaders who are current MMA stars, the show was an instant hit.
He also supports a boxing program for the inner-city youth. White is also known to be accommodating to his fans, even taking numerous photo-ops while he taking dinner in restaurants. When asked why he bothers taking pictures with fans even while having dinner, White has this to say: "Well, these people are eating dinner, too. If it's that important for them to get up out of their seat to come over while I'm eating to get a picture, I'm in."
WWE-IMG takeover
WWE-IMG acquired the UFC from Fertitta brothers for $4 billion last year. The amount was considered the largest deal in the sport's history. This means the Fertitta brothers more than tripled their investment when they bought UFC for $2 million and sold it for $4 billion.
At first, White denied that the UFC was up for sale until the news broke out. UFC claims its 2015 revenue topped $600 million. With the acquisition, White's net worth is expected to go up. He owns 9% interest of the company. His net worth is estimated at $500 million with an annual salary of $20 million.
(Featured image by Andrius Petrucenia via Wikimedia Commons. CC BY-SA 2.0)