The challenges and solutions of working in a big office
Working in a big office is a great avenue to hone your skills but there are factors that can affect employees' growth. How can employers address these?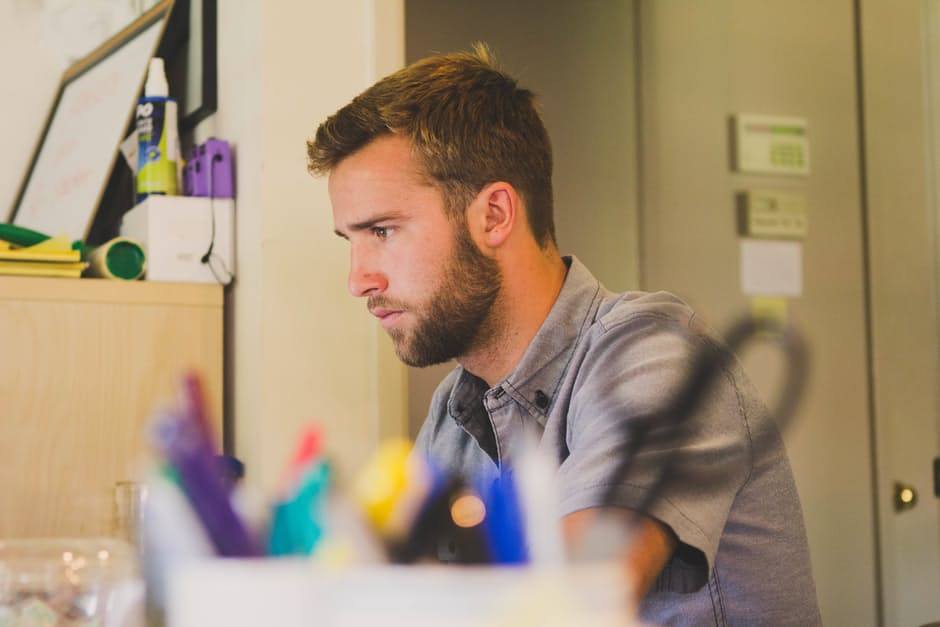 Working in a big office or for a large company is a great avenue to hone your skills as a professional, learn from co-employees and bosses, and nurture career growth. However, there are some factors that affect employees' growth in a company that eventually makes them pass a resignation letter.
Keeping talent and making sure they are happy is more beneficial for the company than hiring new ones. The good news is that an employer can control the factors why employees leave their jobs. According to The Balance, "elements in your workplace, your culture and environment, job perception, and opportunities" are things that can influence employees to quit. These are also factors that employers can manage and control.
Here are five challenges that employees come across with and what you, as the employer, can do about it.
Struggle #1: Office politics
Games are fun but not if it's in a real setting like the office. Mindtools defines office politics as "strategies that people play to their advantage, personally or for a cause they support." While the term may have a negative connotation, you can still find a way to "navigate the minefield" of office politics. There's good office politics, and this presents good opportunities for you and your team.
Solution: Make office politics rule in your favor and accept the reality of it, the above source states. Be a good observer and use the information you find to build yourself a strong network to move around in. Don't participate in negativity, when you can. Avoid gossiping especially if it involves backstabbing. Don't speak ill of your co-workers with other people in the office.
Struggle #2: Open office noise
Open office floor plans tend to hurt employee productivity, especially when you're working in a big office. According to TechRepublic, ambient noises reduces employee satisfaction at work. For employees, the ability to able to focus on work minus the interruptions is a top priority.
Solution: According to the source, managers should consider avoiding open ceilings in favor of sound-absorbent materials. Moreover, companies should provide individual pods or smaller meeting rooms for quiet and privacy during work hours.
Struggle #3: Your workplace doesn't notice hard work
You're doing everything possible to meet quotas, score new clients but your boss doesn't seem to take notice of it. Companies who take their employees for granted by not noticing hard work makes workers feel unimportant, thus, lowering the quality of their output.
Solution: For employees, don't be afraid to speak up. Highlight the victories but do these only in moderation. Make sure you are consistent in your hard work as well.
Struggle #4: Unreliable cellular or broadband connections
Slow internet connectivity can also mean very slow download and upload of files. Working in a big office may mean thicker walls or places where broadband or cellular connection don't reach. Sadly, some network carriers and ISPs advertise the enhancements of the speed of their network but this may not always be true. In addition, more users that are connected to one source of connection can definitely slow down things. Poor cellular connection also affects work. You're in a make-or-break conference call but then your connection drops. 
Solution: One solution that can be beneficial to big offices to help speed up cellular signals and data is through the network extender of 5BARz International (OTC: BARZ). Signals will reach usually dead spots, as the network extender can enhance signals withing 4,000 square meters. What's more, the clutter-free plug and play device is a cost-effective means of securing a better connection at work without putting a dent on your office's quarterly budget. One network extender consumes the same amount of energy as a small lightbulb does. Moreover, it's ideal for connections from 2G to LTE.
Struggle #5: Overall office space or look doesn't inspire
Most companies these days put a premium on the look and design of their office space. Take, for example, Google, which unveiled its new King's Cross headquarters in London. The swanky office space features a £5,500 Metronap "sleep pods", a high-end gym, spinning studio and more. These fun and vibrant offices that combine work and fun amenities keep employees happy—allowing them to be more creative and encourages them to think out of the box. On the other hand, plain and boring office spaces tend to make employees feel disconnected and uncomfortable, lowering productivity.
Solution: Take a cue from Google and introduce fun amenities to the workplace. It doesn't have to be as grand as having sleep pods at work but can start off with the right use of color. There is an association between picking the right color scheme which has an impact on mood. Likewise, color has an effect on the person's mind and health.
—
This article may include forward-looking statements. These forward-looking statements generally are identified by the words "believe," "project," "estimate," "become," "plan," "will," and similar expressions. These forward-looking statements involve known and unknown risks as well as uncertainties, including those discussed in the following cautionary statements and elsewhere in this article and on this site. Although the Company may believe that its expectations are based on reasonable assumptions, the actual results that the Company may achieve may differ materially from any forward-looking statements, which reflect the opinions of the management of the Company only as of the date hereof. Additionally, please make sure to read these important disclosures.