Use these collaboration resources and tools to help streamline your remote team's efforts
Make the most out of your remote team by using these online collaborations tools and resources that can help streamline their output.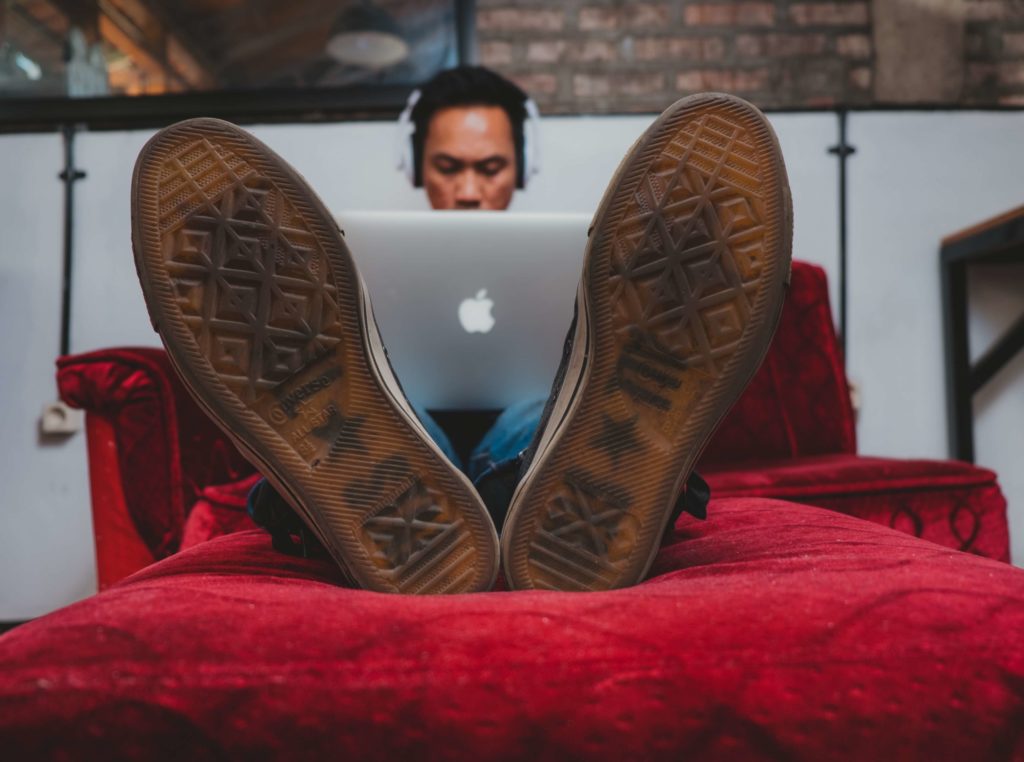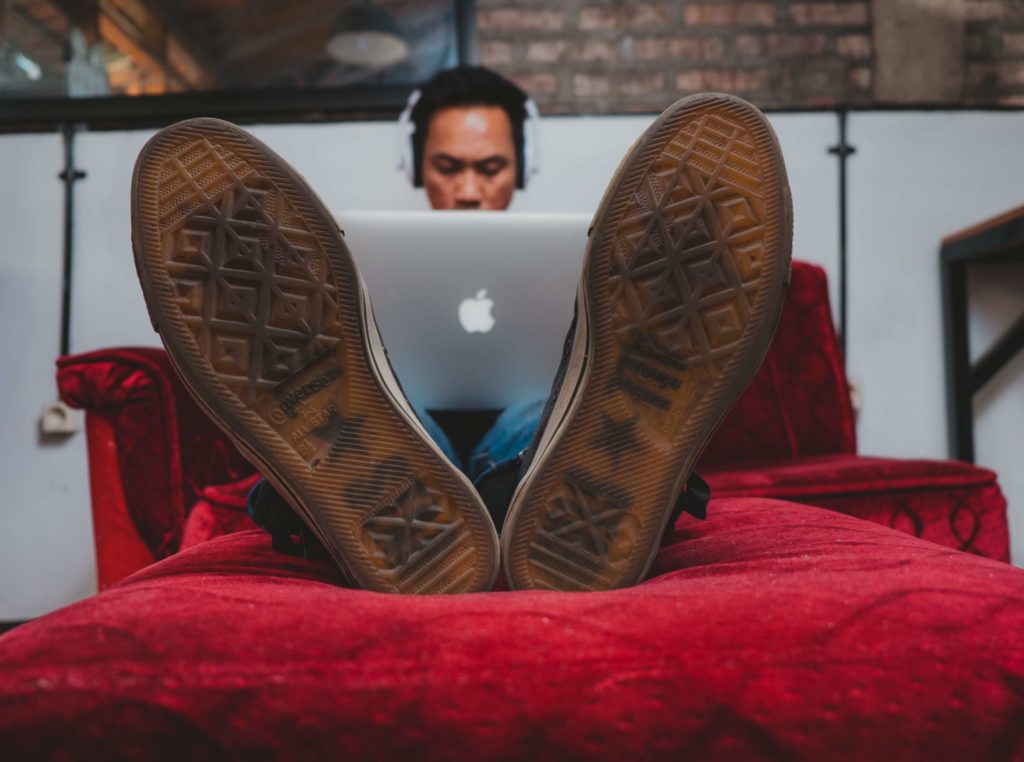 For better or for worse, the online business world has an abundance of cloud-based, self-service tools.
Whether you're looking to build a website, set up a PPC advertising campaign, or connect with influencers who can catapult your brand's popularity, there is a platform or tool out there that can expedite the process.
In this post, however, we'll take a look at tools that will help you make the most out of your remote team — arguably the biggest asset money can buy right now.
Surveys show that home-based freelancers may make up the majority of the workforce within the next decade.
While they're typically more flexible and cost-effective than in-house teams, managing freelancers can be tough. The lack of face-to-face communication and consistent schedules make it tricky to check in on their progress, maintain a quality standard, and ensure the timely completion of tasks.
Remember, even with a top-tier product and the best software in the market, your company is still just as good as the people behind it.
Without further ado, here are the top 10 online collaboration tools and resources that budding businesses can use to streamline their remote team's output.
1. Brosix
Let's start with a simple, yet, a powerful instant messaging platform for your team.
If you run a remote team and still use email as your primary means of communication, then you're missing out on a lot.
Brosix is a secure instant-messenger platform that can help you drastically improve your team's collaboration. In addition to private and group chat features, it allows you to host 1-to-1 video and audio calls, share screens, send unlimited files, and virtual whiteboard sessions.
While the Brosix app is straightforward, the web-based control panel lets you configure a ton of features.
1. Private team network. You can receive your own team network where your members can communicate only on that secure network. This helps bolster your company's security measures since it prevents you and your users from sending sensitive files to someone outside of your team.
2. It allows you to create groups to improve your collaboration. You can create groups based on departments, cities, or projects (among other things).
3. You have control over your features. You can allow and disallow particular features.
4. Chat history Archive. You can check the users' chat history and activities.
Another important feature that sets Brosix apart from other online communication tools is the customizable "Welcome Module." This gives you the ability to display a custom page from your website via the desktop app.
Apart from being lightweight and fast, Brosix is also supported in more operating systems unlike other instant messaging software — meaning you can always get ahold of the right freelancer when the moment calls. Some of the operating systems you can use Brosix with are Linux, Windows, Mac, Android, and iOS.
2. 

ShareDesk
If you're serious about the growth of your brand, you should at least consider the possibility of meeting your freelancers in person.
ShareDesk is a handy resource site where you can find and book a nearby on-demand workspace. Just enter a location, select the type of space you want to rent, and click "Find a Space."
You can find an in-depth description of the venue by clicking on the workspace. To make the booking process even smoother, ShareDesk keeps track of each venue's remaining available hours, which you can then claim by booking your visit on the spot.
With ShareDesk, you can also rent co-working spaces on monthly terms. This will give you and your freelancers an opportunity to work at a single office to gauge how it suits your team.
3. 

PeerSpace
PeerSpace is an alternative to ShareDesk that can also help you find venues for workshops, team offsites, launch parties, and outdoor events.
It follows the same, no-nonsense user experience when helping you find and book a venue for your company. The key difference, however, is you start by selecting the type of event you want to hold for your team.
Once the results are in, you can refine your search by specifying the features you need in a venue. You can look specifically for spaces with kitchens, lounges, libraries, and so on.
To make sure you stay within your budget, you can also filter the results according to hourly rates.
4. Trello
Sometimes, the adoption of tools only makes things a lot more complicated than they need to be — unless you invest in tools that can do a lot more with less effort.
Trello is a versatile project management platform that does an excellent job of streamlining your business processes, whether you run a blog, e-commerce store, or a SaaS (Software as a Service) business. It's built upon the simple idea of turning every single task into detailed "cards," which may contain file attachments, deadlines, and assigned to specific freelancers.
In addition to cards, Trello also allows you to consolidate tasks into lists, which may then be organized into boards. There's no specific rule on how you can utilize these features to organize your work.
5. Basecamp
If your company requires something a bit more comprehensive than Trello, then Basecamp should be your next option.
Basecamp is a popular project management tool that functions as your company's digital workspace. Teams can track to-do lists, discuss projects on message boards, share documents, plan events, and more.
To make the most out of Basecamp, you need everyone in your team to be on board and use the platform to the fullest extent. Fortunately, Basecamp is compatible with all mainstream desktop browsers and comes with an official app for iOS as well as Android devices.
6. Asana
Project management tools are made for more than just typical collaboration activities, be it file sharing, messaging, or reporting.
Asana, for example, can help you with pretty much every aspect of running your small business. A quick glance at their project templates will give you an idea of what you can do — from employee onboarding to event planning.
You also have the option to structure your Asana project from scratch. You will then be presented with a set of tools to get the ball rolling, namely the main tasks view, project timeline, calendar, conversations, progress status, and file attachments.  
If you chose the "board" view for your tasks, the interface may look similar to a Trello board. You can set due dates, delegate tasks, leave comments, and so on.
7. G Suite
Although it's not exactly marketed as an online collaboration tool, the G Suite is one of the most useful platforms every small business can use.
It comprises every cloud-based service that Google has to offer, including but not limited to Google Docs, Google Sheets, Google Calendar, and Hangouts.
Google Docs, for example, is a cloud-based word processor that enables teams to collaborate on the same file in real time.
Freelancers who have the same document opened will appear at the upper-right corner of the screen. They can also leave comments, make edits, and share documents to other members — depending on the access privileges granted to them.
Google Keep is another tool from the G Suite that improves online collaboration. It's a note-taking app that can be used to track objectives and set reminders for everyone involved.
8. Evernote
Speaking of note-taking, Evernote is a stacked app that's equipped for more than just jotting down reminders.
Evernote lets you create a variety of notes — be it a screenshot, a webcam note, or a web clipping — and share it with a team via shared notebooks.
Just like Google Docs, notes can be created, edited, and shared with other members. And while changes aren't synchronized across users in real time, it has a handful of other advantages that could prove to be useful for online teams.
For generic text notes, you can insert checklists, tables, images, attachments, and audio clips using the editor toolbar. You may also use tags to organize your notes and make it easy to comb through your notebook once it gets too populated.
9. Dropbox
If your team already has everything set with offline applications, perhaps the only thing you need to optimize collaboration is a cloud storage service where files can be shared and synchronized.
In case you didn't already know, the G Suite already has Google Drive for your online storage needs — a cloud storage service that's free as long as you don't store over 15 gigabytes of data.
But if you want your storage solution to be seamlessly integrated with your workflow, especially if you don't plan to use G Suite, then Dropbox should be the second cloud storage service you should check out.
Dropbox comes with a desktop app that lets you access your cloud storage folder from within your computer's file explorer. You can also create documents, add team members, share folders, and connect other services to your account using the web interface.
10. Dashlane
Occasionally, freelancers may need to borrow your login credentials to online services or tools in order to fulfill their jobs.
Suppose you own an expensive piece of software that only grants access to one user. Rather than upgrading your subscription or purchasing a new copy of the software, you could simply share your login details with freelancers using a password manager like Dashlane.
In a nutshell, Dashlane is a desktop-based password manager that has a browser extension that automatically saves and enters passwords. You may also securely share your login credentials with other users without revealing the exact characters — thus, preventing them to use said credentials outside of Dashlane.
The original owners of the login information can also prohibit other users to edit, delete, or share the login credentials. They also have the ability to completely revoke access to the shared items whenever they deem necessary.
Conclusion
The distance barrier is not an issue to any remote team with the right tools.
You don't necessarily have to use all of the software outlined above. You only have to pick out the ones that match the specific preferences of your team.
—
DISCLAIMER: This article expresses my own ideas and opinions. Any information I have shared are from sources that I believe to be reliable and accurate. I did not receive any financial compensation for writing this post, nor do I own any shares in any company I've mentioned. I encourage any reader to do their own diligent research first before making any investment decisions.