After some company problems, is the Tesco stock due for a revival?
Tesco's acquisition of wholesaler Booker helped revive its recently sagging fortune.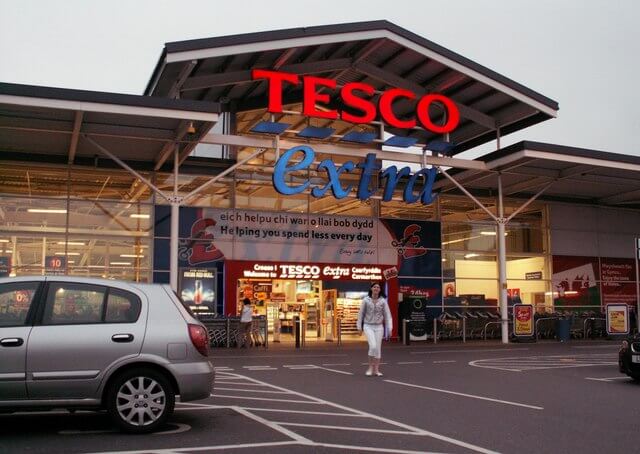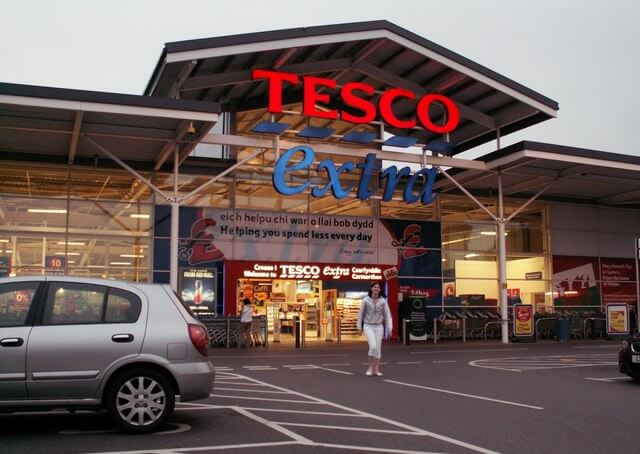 Probably almost everyone in Great Britain is asking, "What will happen to Tesco's stock?" Or to put it more bluntly, will the United Kingdom's biggest supermarket chain recover after snagging to an all-time low the past months?
Tesco (LON:TSCO) also effected a "turnaround" three years ago that industry experts felt might have been necessary, but also carried risks of their own. Recent complaints by former staffers who reveal the supposedly unsavory, unethical practices happening in the stores do not help either. What is going on in its favor is its pending—and some say, almost conclusive—agreement with wholesaler Booker, an acquisition which is worth more than three billion pounds. If it pushes through, that deal will certainly raise to a significant degree Tesco's stock.
First is the good news, as reported by City A.M. The numbers certainly don't lie. Pre-tax profit climbed to £562 million from a very low £71 million, at about the same time this year. Operating profit is also stellar, rising from L515 million to £885 million or an improvement by 67.4 percent. Group sales were also strong, going up by 3. 3 percent to £25.2 billion, while the so-called UK like-for-likes met high expectations, ascending by 2.2 percent over the first half of 2017.
Investors who want to know the bottom line will be relieved to hear that revenues increased from £27.3 billion pounds to £28.3 billion, or an increase of 3.7 percent. Earnings per stock share also saw their value rise from 0.42 pence to an impressive 5.21 pence. Stockholders will welcome the news that Tesco has put on the table an interim dividend share of one penny per share. Shares in the group also nudged higher by two percent.
No wonder Tesco chief exec Dave Lewis was enthusing that everything important was positively up: sales, revenues, and cash generation. What was done, thankfully, were debt levels, which would no longer put an unnecessary burden on the company.
Interactive Investor gives investors more reason to hope or at least expect the positive forecast to continue.
Overall, Tesco shares have continued to soar by 13 percent since July. It is gaining more than an edge over perennial rivals Sainsbury and Morrison which are said to be drifting into "negative territory" with really bad numbers. And Tesco's two-digit lead still is high over that of the greater retail market which only experienced a growth of two percent.
Interactive Investor further forecasts that Tesco can reach its "medium-term" ambitions to produce more than nine billion pounds of cash in the next two to three years. The supermarket intends to cut down operational and other costs by at least £1.5 billion pounds by 2019-2020.
However, it may still be premature to open up the champagne bottles. First, the acquisition of wholesaler Booker, while welcomed with open arms by the industry, will inevitably raise questions about growth, quality maintenance, and any changes in personnel and operational procedures, which happen in any event such as this. Another question is that, given the acquisition, would Tesco be able to maintain its momentum and not swerve from its current non-stop surge. Investors and industry analysts watching the Tesco-Booker arrangement are still waiting it out, playing it safe before making any commitment or pronouncement.
Then there is the fraud trial that can throw the company back into disrepute or at least lower its value in the eyes of the more skeptical investors and shareholders. As reported by BBC News, the resignation of three top executives of Tesco had cast a long shadow of doubt over its reportage of its 2014 earnings. Investors had recently been informed that the figures back then had been overstated or overpriced. This can cause a domino effect that will resound on current earnings and other projections of the so-called financial upturn.
The ex-executives on the dock were also key figures in the company who would have more than an insider information on what was going on back then. Carl Rogberg, 50, Chris Bush, 51, and John Scouler, 49, have been accused of inaccurately recording the documented transactions in 2014—or tweaking them in order to give investors a rosier but false picture. The three ex-Tesco leaders, who are respectively the former finance head, managing director, and food commercial boss, all deny any wrongdoing.
The trial has just started and the jury will be out on that case for the next few months. Tesco's numbers are currently promising, but the trial, along with the acquisition, is giving everyone pause. Pending the development of something major, like an exoneration, expect those who are watching this scenario to ask the same question they are asking now: what will happen to Tesco and its stock?
(Featured image by Robert Edwards via Wikimedia Commons. CC BY-SA 2.0)