3 components that factor into residential property tax
Part of homeownership is paying property tax either in full or installments. However, not many give a thought about the factors contributing a tax that arrives yearly. Homeowners must understand why their property tax can be so expensive. These factors include home assessment, public services, and other circumstances, such as home sales in the neighborhood and local government budget.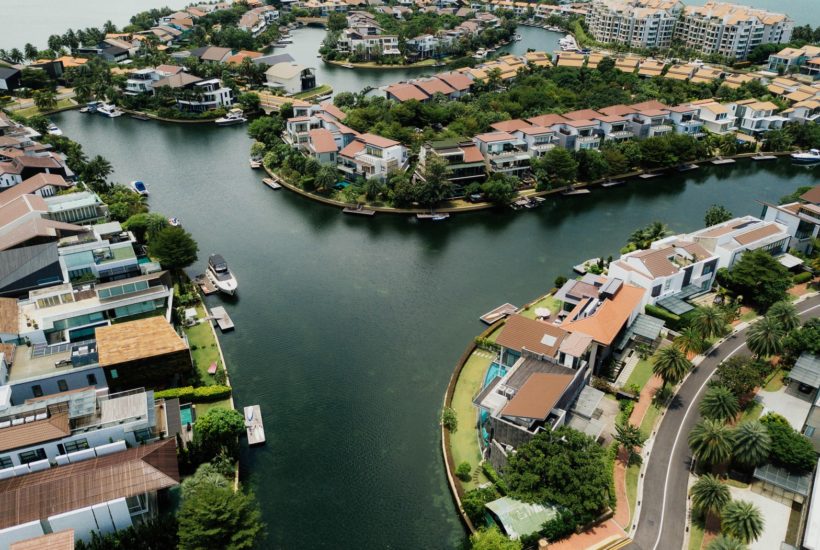 With property tax, homeowners pay the bill in full or installments because it's part of homeownership. However, few think about the factors contributing a tax that arrives yearly. It's time many homeowners understand why their property tax is so expensive.
Home assessment
While the answer varies by state, an assessor must come to the home and determine market value one a year to once every five years. Sales comparison and reproduction costs, calculate the final assessment value for the home, and one of those options occur. The sales comparison compares the home to neighborhood sale prices in recent years. Afterward, the assessor finds details that make the home valuable or not valuable compared to others. In reproduction costs, assessors determine the cost of reproducing the home from scratch.
Depreciation, land value, materials, and labor are part of the cost. The chosen option (which varies by state, city, and county) is combined with the following paragraph to calculate the property tax. Understand that higher-priced homes get a higher property tax bill.
Public services
The state, county, and city rely on property taxes to pay for public services. Local government services such as libraries, public schools, roads, public transportation, emergency response services, and parks/recreation appear free, but it isn't. Property taxes keep free services free. The local government determines the costs, and some states charge more than others.
Specifically, public services taxes use mill levies to calculate fees for these 'free' services. Mill levies are a percentage of the home's value. Typically, a mill represents a percentage of the property value. If the property is worth $100,000, for example, and the mill levy is one percent, the amount will equal $1,000. However, the mill fluctuates depending on local need. There is one mill levy per public service, so if a city has several public services, there are several mill levy amounts.
In that case, multiple mill levies from public services offer their percentage and total amount. Then, those amounts combine with the home assessment to create a larger sum. Other names for it are mileage tax, mileage rate, and mill rate. Moreover, it's rare for homeowners to not pay at least one mill levy with the home assessment. 
Factors affecting property tax
If there's concern about rising property taxes, select factors are causing the increase. Circumstances such as recent home sales in the neighborhood, construction, local government budget, and state/county/city-specific tax are uncontrollable. Homeowners can control the remaining circumstances (i.e., location and interior/exterior home improvement projects). Specifically, lower the bill by choosing a state, city, county, and neighborhood where property tax is affordable.
A property tax calculator related to the state of interest may help out. Furthermore, choose home improvement projects that are worth an increase in taxes while appealing to future buyers. Last, read past property tax bills to see the nickel-and-dime costs adding up to the costly bill so you know what to expect.
Since it's part of homeownership, the least homeowners can do is learn how the government came up with the unique total. The same factors raising property taxes can also lower it, so understanding the process is vital. With this information, buyers and homeowners can control the amount to pay.
—
DISCLAIMER: This article expresses my own ideas and opinions. Any information I have shared are from sources that I believe to be reliable and accurate. I did not receive any financial compensation for writing this post, nor do I own any shares in any company I've mentioned. I encourage any reader to do their own diligent research first before making any investment decisions.