4 things to consider before investing in turnkey rental homes
Turnkey rental homes can be good additions to your investment portfolio.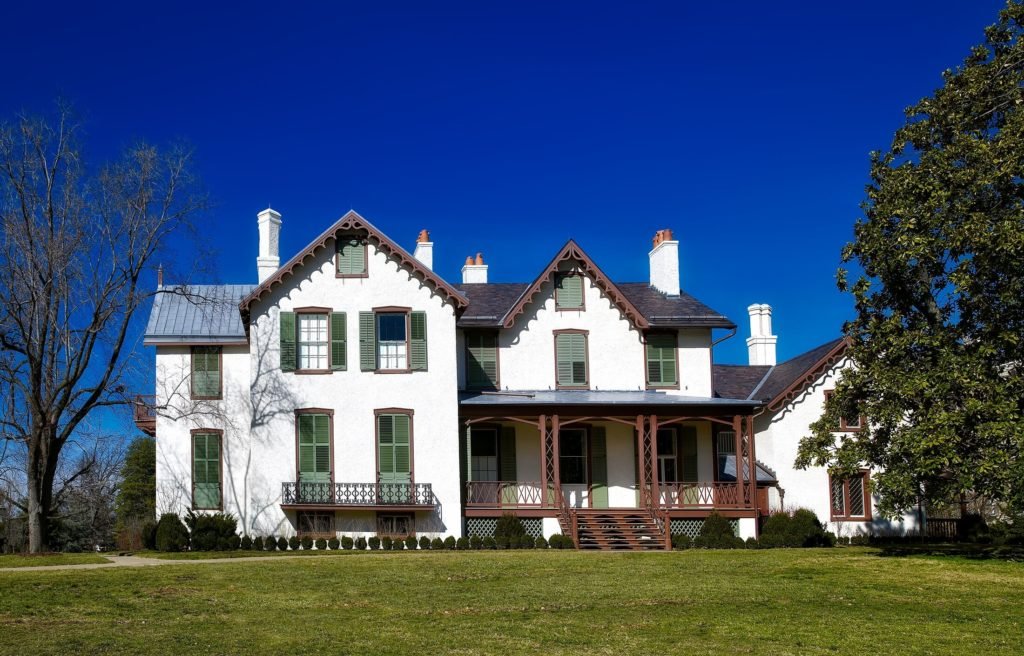 If you are considering investing in real estate property but haven't looked into turnkey rental homes, then you are missing a large corner of the investor's market. Turnkey properties can often be a successful investor's secret weapon—a way of increasing one's portfolio without having to divulge too much personal time or financial means.
To recognize a great turnkey rental property deal when you see one, you first have to understand exactly what a turnkey property is. In essence, a turnkey rental property is a home that has been purchased below the average value and completely renovated. It is essentially ready for the new owner to "turn the key" and begin renting it out. In many cases, the properties come with tenants already in place.
They are a quick, simple way to purchase property and immediately begin collecting a monthly income.
This works great for those who are looking to purchase investment properties in areas out of their residential state, as they don't have to oversee construction crews during renovations or anything like that. The dirty work is essentially done for them.
While purchasing a turnkey property can often lead to success, not every turnkey on the market is going to be a good deal. It is important to do your due diligence, regardless of whether you have vetted the investment company selling the property beforehand. Here are four considerations you need to be aware of before purchasing such a property.
Knowledge is crucial
When it comes to investing in real estate, knowledge is power. This is no different when investing in turnkey rental homes. You need to know what you're looking at in order to make a sound, informed decision. Just because something looks like a great deal, doesn't always mean it is and having a little knowledge going into the deal will help you avoid making a costly mistake.
Whether you are buying turnkey properties or not, if you are planning to invest in real estate, research is a must. You need to continually stay on top of the latest trends in the market—and not just in the area you are looking to invest in, but nationwide, too. Knowing the latest trends in the market, what the average value of a home is currently, and what the approximate rental fees are will help you in analyzing a property to see if it makes a sound investment option. In addition to the market trends, knowing approximate mortgage interest rates and insurance values will also help you calculate whether a home is a great deal or a money pit.
Researching different types of investment properties to buy
While the average turnkey property is often a single-family home, you can find turnkey solutions for other types of properties, as well. Even if you opt to only invest in single-family home properties, it is crucial to do your research and check multiple properties before determining which one works best for you.
When evaluating a property, there are several key features to analyze before deciding which one meets your criteria. Check out properties in different locations, to see which has the best reputation and success rate. Look at houses with varying levels of rehab required. While a property price may be lower on a home requiring more renovations, you have to take into consideration how much the rehab and renovation would cost and figure that into your estimates. If one is slightly higher of a purchase price but will cost drastically less in construction fees, it might be present the better return on investment rate overall.
Just make sure that when you are looking to invest, that you keep your options open and consider everything available to you.
How will you rehab the property
Before you make a purchase, you need to be aware of how you will handle certain aspects. If you are not purchasing a turnkey property, being aware of how you will handle the renovations will help you to avoid a costly and unexpected bill after taking ownership.
Factors you need to consider include pulling any necessary permits, vetting construction companies, local guidelines and codes, and inspections.
Purchasing a turnkey property will give you the ability to purchase a home which has been rehabbed prior to you taking ownership. This means another person/organization is responsible for overseeing all construction work—including ensuring the property has all the correct licensing and permits and meets all city/municipal codes.
How will you manage the tenants/property
This is one of the most important factors you need to consider before deciding between purchasing a turnkey rental home or a regular property. If you are purchasing a property out of state, staying on top of maintenance and issues as they arise can be exceptionally difficult. If you have a full schedule already, managing a property on your own might also be difficult to do successfully.
On another note, properly vetting and verifying any potential tenants can be difficult for a new rental property investor. Spotting red flags in applicants can be hard and this can lead to several rounds of poor tenant choices—a disheartening experience for any new property owner.
Turnkey properties often have tenants already vetted and living in the home by the time you take ownership. This allows you to skip the hassle of having to determine whether a candidate is a viable tenant. Another option which often accommodates a turnkey property is management. Many of the turnkey investment companies offer a property management package with the properties, allowing you to keep them on after the close of the sale to handle the day-to-day aspects of running, maintaining, and managing the property.
Turnkey properties offer a range of options to investors that should not be overlooked when beginning a career in real estate investment. Whether you are looking to increase your monthly revenue or are looking to secure a long-term investment for future financial freedom, always consider all options available to you before making any final decisions.  
—
DISCLAIMER: This article expresses my own ideas and opinions. Any information I have shared are from sources that I believe to be reliable and accurate. I did not receive any financial compensation in writing this post, nor do I own any shares in any company I've mentioned. I encourage any reader to do their own diligent research first before making any investment decisions.