Your employees matter: Spoil them this Christmas
Appreciating your employees for a job well done is a human need so this Christmas, employers should express their gratitude to deserving staffs.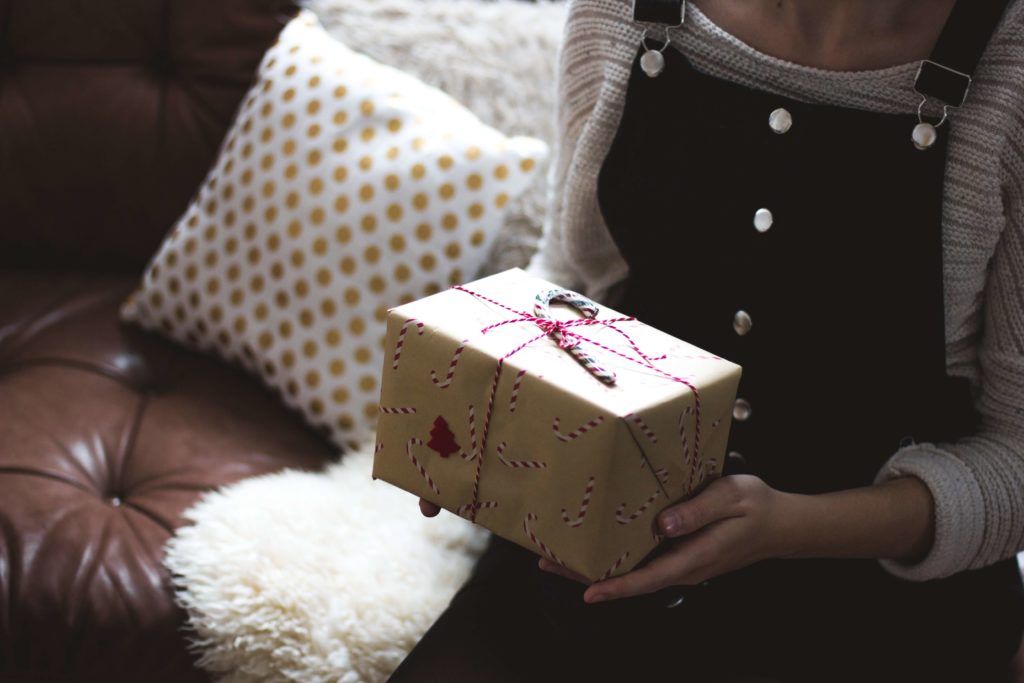 Admiration, approval, and recognition are indispensable to a superb workplace. Acknowledging good work done by employees is not only a great performance enhancer but also an identification of what sort of culture is fostered in the company. Everyone wants to be respected and valued for their daily contribution and needs to feel a sense of positive achievement. Without any indicator of good work done, employees often feel at a loss, not knowing whether they are performing well or not.
While there are numbers of ways of how to express gratitude and appreciation to employees, Christmas is coming, so let's explore an alternative twist on corporate Christmas rewards.
Employee Christmas gifts don't have to be expensive or huge. Regarding effectiveness, small but creative and considerate gifts work just as well. Creativity and personalization are the essential elements of a successful corporate Christmas gifting. A huge Christmas party is not enough anymore and any good manager will say that employee appreciation extends beyond salary and annual benefits. So why not surprise your employees this Christmas by giving experiential gifts rather than material?
Why give an experience?
"The reason experiential gifts are more result producing is that they tend to be more emotionally evocative," says Cindy Chan in her study, conducted at the University of Toronto.
When an experiential gift is consumed, a powerful inner emotional response is brought out. A food and wine experience in Italy or France elicits one's adventurous nature, brings forth the excitement of travel, unlike a dinner for two at a local restaurant. Indoor skydiving enlightens one of their capabilities and quickly becomes one of the best experiences of their lives, as opposed to a shopping voucher.
Gifts that produce positive emotion and memories are not only good for the human resources department, but also employees tend to be much happier and productive at work, knowing that their employer cares about them.
Any corporate company that employs people as young as 21 is aware of the term millennials, and if so, it also knows of the full range of activities, hobbies, and sports millennials engage in. Luckily, experiential gifting, if done correctly, can fit the needs of everyone, even those of millennials. For an employer at a big corporate company, a prominent headache is what to buy and how to choose appropriate experiences for all without wasting time and resources.
There is a vast selection of local companies that do experiential gifting, however, only one company has a broad global reach called Tinggly. It really helps when you have offices in different continents or countries. It is focused on personalization and creativity, as well as providing the ease of choosing and buying the right experience. Instead of focusing on one single experience, it offers 13 different collections of experiences to fit everyone's needs. They are based in various locations across the world with flexible pricing plans to make the buying process as easy as possible.
For a more digital than experiential mind, companies like Appsumo are the go-to source. It not only provides a wide range of vouchers to choose from but also lifetime subscriptions of already loved apps or a whole briefcase of them. In today's highly digital world, where anyone can hardly imagine themselves without certain everyday helpers, Appsumo is turning digital world management around.
Every company executive understands the productivity potential of a digital tool, therefore, Appsumo might be just the right choice for a corporate Christmas present.
It's the thought that counts
As a good employer, you must understand that employee motivation and rewards extend beyond money and a pat on a shoulder. Rewarding employees is not only a core element of human resources when it comes to attracting and retaining talent, but it also helps to increase overall employee productivity, which then leads to a rise in revenue.
A thoughtful, understanding and, most importantly, a humane employer is what the best employees want. Expressing gratitude towards the achievements of your employees can go a long way. Therefore, exceptional Christmas gifting is essential to every corporate business strategy.
After all, the company, colleagues, and employees make up a considerable part of the life of a professional adult and an employer's profile matters a lot in today's competitive market. Employers, known to spoil their employees with various benefits and Christmas gifts, are undeniably more prone to attracting the best talent out there.
One last thing…
Appreciation for an achievement is one of the fundamental human needs. Employees respond well to expressed gratitude and recognition for the excellent work done. It means their work has created some value for their employer. As a fulfillment of their professional needs and productivity increases, they're inspired to perform better.
A twist on corporate Christmas gifts is one of the ways to express that gratitude your employees deserve. The landscape of corporate Christmas as we know it is changing and it is the perfect time to rethink and re-approach Christmas at your company.  
—
DISCLAIMER: This article expresses my own ideas and opinions. Any information I have shared are from sources that I believe to be reliable and accurate. I did not receive any financial compensation in writing this post, nor do I own any shares in any company I've mentioned. I encourage any reader to do their own diligent research first before making any investment decisions.