How costume designs contribute to the success of a show
The audience does not often think about the costume designs of a film or stage production, or about the hard work costume designers gave to pull them off.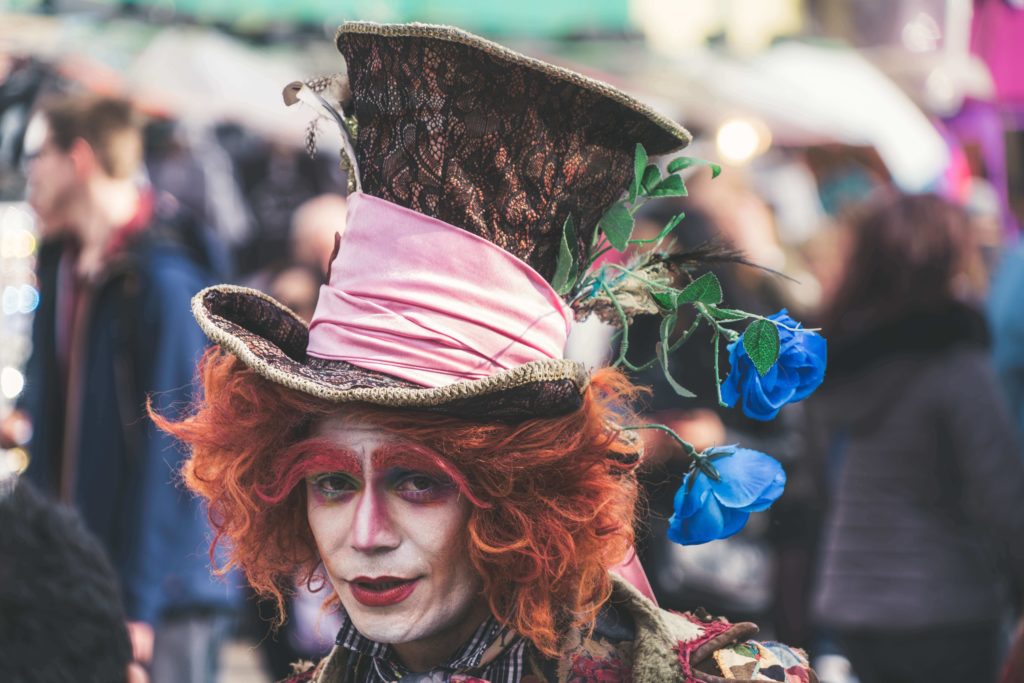 The audience does not often think about the costume designs of a film or stage production, or about the hard work costume designers had to put to pull them off. But costumes, much like the storylines, play an integral part in the success of any movie, TV show or play. They may go unnoticed, but costumes affect how the audience is drawn into the story.
The role of costume and costume designers
To put it simply, "costume designers design the people in the movie," said Deborah Nadoolman Landis. Landis is a costume designer known for her works on "Coming to America," "Indiana Jones," and the music video "Michael Jackson's Thriller," among others. Costumes provide support to the story by making the characters authentic. They also provide balance within the frame through colors, texture, and silhouette, she added.
Costumes are an important tool for the storytelling of filmmakers, Landis wrote in her book "Filmcraft: Costume Design." Designers work with directors to know what they want and how they envision the project to materialize, and then realize that vision and bring the script to the screen.
Take Netflix's hit sci-fi and horror series "Stranger Things" for instance, which is set in the 1980s. Creators Matt and Ross Duffer wanted the characters to be real, "not kitschy versions of what people remember of the '80s," said costume designer Kimberly Adams-Galligan.
Adams-Galligan shared, via TV Guide, the meticulous process she had to do to dress the characters, especially the young protagonists—Mike (Finn Wolfhard), Dustin (Gaten Matarazzo), Lucas (Caleb McLaughlin) and Will (Noah Schnapp). The type of patterns, colors and their combinations were important in giving each kid their own look and reflecting their characters. The costumes do not only show their personalities but also the subtle differences between their families. Mike's family is in the upper-middle class, while Will's mother has little money. They made the series more authentic.
Costume design is pivotal in every production since it enhances the visual aspects of it. (Source)[/caption]
Top film costume designers
Den of Geek listed 50 movies that have ingenious costume designs. Here are the designers of some top films, which are mostly from before the 1990s when computer-generated imagery is not yet a thing.
1. Adrian
Hollywood's famous one-name designer, Adrian, designed the costumes of "The Wizard of Oz" (1939). They were for stage plays, not movies, but Adrian managed to change that with pointy witch hat, flying monkeys, a scarecrow filled with straws, rigid tin man costume and more. He also designed costumes for "Ninotchka" (1939) and "The Women" (1939).
2. Bert Henrikson and Orry-Kelly
Designed by Bert Henrikson and Orry-Kelly, the movie "Some Like It Hot" (1959) became everyone's favorite cross-dressing film set in the 1920s. Marilyn Monroe's dresses were iconic.
Orry-Kelly is a three-time Oscar winner, and his designs have shaped the costumes in Hollywood and fashion around the world. He is known for his works on "An American in Paris" (1951), "Les Girls" (1957) and "Gypsy" (1962).
Bert Henrikson was a veteran costume designer known for his work on "The Great Escape" (1963), "The Unforgiven" (1960) and "Invasion of the Body Snatchers" (1956), among others. He died of natural causes in March 1997 in California.
3. John Mollo
Academy Award-winning designer John Mollo was behind the costume designs for "Star Wars" that first hit the theaters in 1977. George Lucas wanted someone who was knowledgeable about armor and military hardware, and Mollo, being a military historian, became the right fit. He managed to pull it off with a meager budget of $90,000 and limited days to prepare before shooting.
According to The Verge, Mollo's costume designs and concepts on "Star Wars" led to many other sci-fi films creating their own new lived-in worlds. "Alien," "The Empire Strikes Back" and "Outland" are some of the other sci-fi films that Mollo worked on after "Star Wars." Mollo passed away in 2017. He was 86.