Stunning cruise destinations outside of the Caribbean
The Mediterranean holds no shortage of natural and man-made wonders.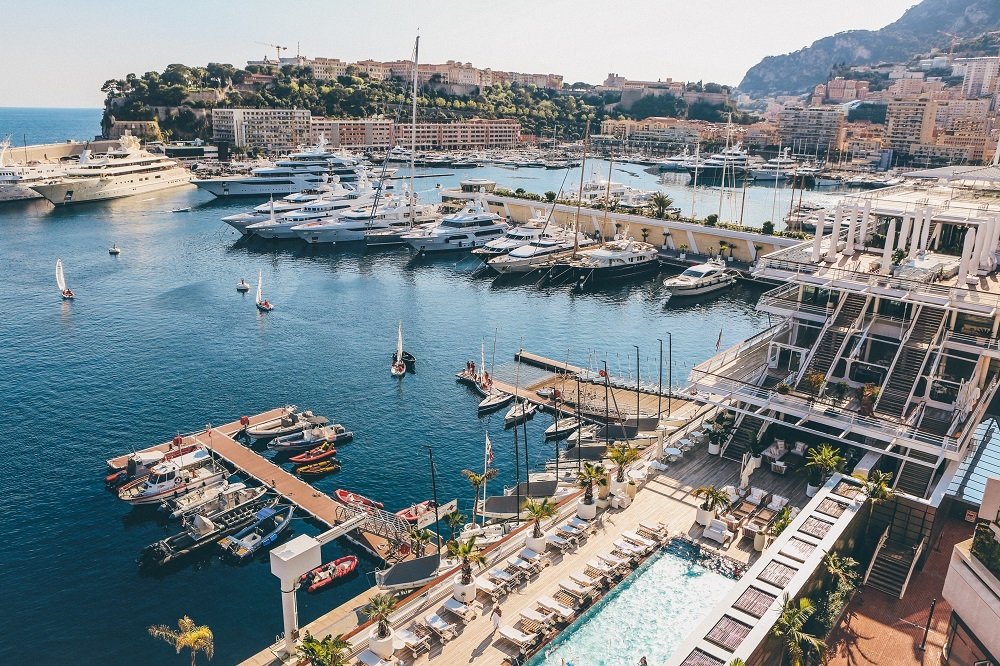 Though these might not be the best spots to work on your tan, there are plenty of exquisite natural wonders and rich cultural histories to explore outside of the Caribbean.
Most people associate cruises with tropical islands and palm trees, surfing and suntanning. In fact, excursions are available all around the world, giving you a chance to explore some of the world's most beautiful and culturally significant locales at your own pace. To that end, we've compiled six of our favorite non-tropical cruise destinations.
Alaska
The coast of Alaska is home to many of the most breathtaking sights in the world. From your floating luxury liner, you'll be able to see the pristine waters and impressive icebergs of Glacier Bay National Park (which is listed as a UNESCO World Heritage Site). On-ship balconies also provide an optimal vantage point for observing North America's largest calving glacier, Hubbard Glacier, which regularly sheds ice shelves the size of ten-story buildings.
For those eager to get off of the ship and into the Alaskan wild, there are plenty of chances to observe humpback whales, seals, eagles, orcas, and other wildlife in their natural habitats. Beyond the local fauna, you might explore fishing villages and learn about the indigenous Alaskan culture. Regardless of how you choose to spend your voyage, a trip to Alaska is sure to be rewarding and exhilarating.
The Baltic Sea
Nearly every cruise line in Europe offers a broad array of Scandinavian destinations, and for good reason. At a bare minimum, a voyage to the Baltic Sea provides travelers with an astounding view of the mighty Scandinavian fjords, but there's plenty to do beyond sightseeing.
Adventurous cruise-goers can kayak in the Finnish Archipelago, browse the Viking Ship museum in Oslo, or take a rooftop tour in Stockholm for the best view of its historic bridges. The Baltic is also home to Copenhagen and St. Petersburg, cultural capitals of Eastern Europe with hundreds of years of history to explore.
The Rhine
"Old Father Rhine" is one of the world's most legendary rivers — and as is true of the North American countryside, the leaves in Rhineland change colors in autumn, which makes for a beautiful and kaleidoscopic view from the ship.
You'll start your expedition in Amsterdam, which hosts an astonishing variety of museums as well as an intricate network of canals. On your way down the river, you can also pay a visit to the castles and gothic cathedrals of cities like Cologne and stroll down the cobbled streets of Strasbourg. For an added bonus, if you schedule a trip during the holidays, you'll be able to explore the world-famous Christmas markets along the Rhine.
The Mediterranean Sea
For a warmer voyage, the Mediterranean holds no shortage of natural and man-made wonders. In Venice, you can take a rowboat through quaint and storied canals, while Rome holds literally hundreds of historic wonders from the Coliseum to the Vatican.
Students of history will also be excited to explore the ruins of Pompeii and to scale Athens' rocky Acropolis. Last but not least, the island of Santorini is home to spectacular cliffs and unique architecture that are sure to impress.
Japan
Those looking to explore outside of the Occident would do well to check out the mystical islands of Japan. Travelers will be able to walk the halls of Himeji's medieval castle (a World Heritage site), shop in the underground boutiques of the Tenjin district, and even visit the moving Peace Memorial Park in Hiroshima.
With a little bit of coordination, cruise enthusiasts can arrive in Kyoto just in time for its iconic spring festival: Each April, Kyoto's Zen gardens, and Shinto shrines are filled with tourists seeking to photograph the city's legendary cherry blossoms.
Sydney, Australia
Perhaps the first sight on every Australia sightseer's list is the Sydney Opera House and its renowned white sails — but travelers who venture down under should make an effort to walk along the Sydney Harbor Bridge as well.
For those courageous enough to venture outside of Australia's urban centers, the outback is home to fauna-filled mangrove swamps and exciting safari adventures. Finally, marine biology enthusiasts can't miss the opportunity to snorkel and sail in the lovely bays around Western Australia's coastline — or even the Great Barrier Reef itself.
—
DISCLAIMER: This article expresses my own ideas and opinions. Any information I have shared are from sources that I believe to be reliable and accurate. I did not receive any financial compensation in writing this post, nor do I own any shares in any company I've mentioned. I encourage any reader to do their own diligent research first before making any investment decisions.