De Beers ends 2018 diamond sales on a strong note
The final diamond sales cycle for 2018 saw good reports from De Beers Group after looking a bit rough over the last two years.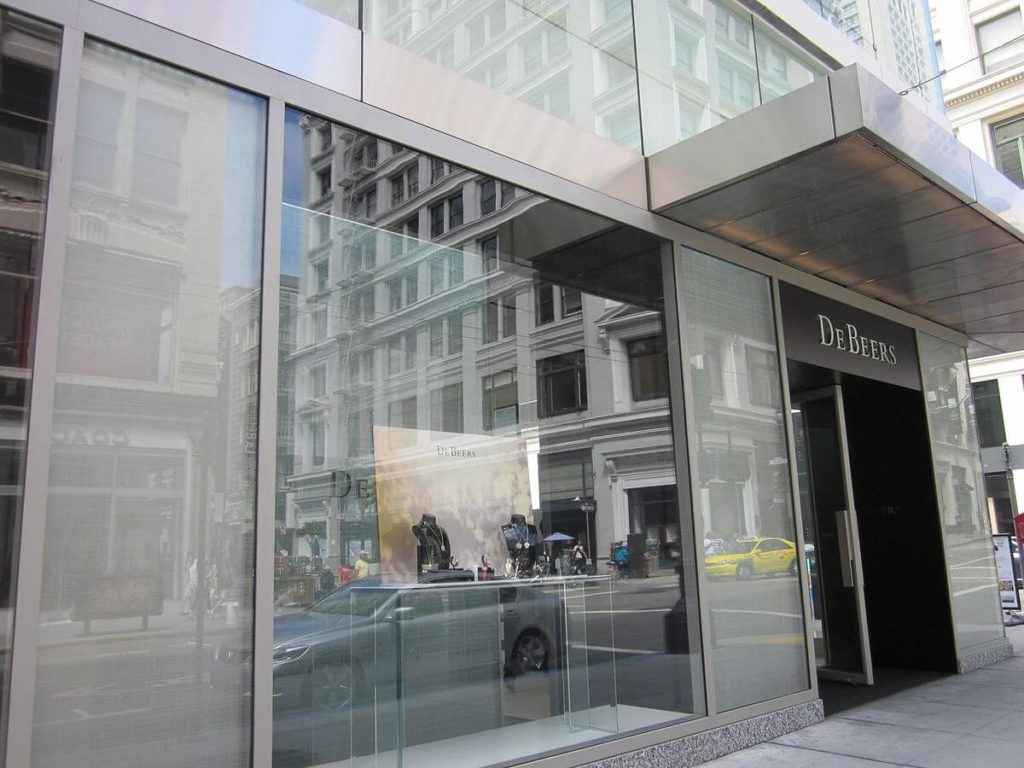 De Beers Group closed out the 10th cycle of the year with sales for rough diamonds exceeding the numbers for the same cycle in 2017. Some lower pricing for those diamonds comes down to such De Beers efforts as introducing an "option to delay" acquiring lower-quality diamonds in a batch. On the lab-grown diamond front, De Beers is also pushing down prices by cutting the retail cost of its product. These moves are causing angry responses in some diamond industry sectors.
Rising sales and production
Sales of rough diamonds from De Beers reached $5.39 billion in 2018, with $5.31 billion sold in 2017. The 10th and final cycle of the year was provisionally reported at $540 million sold as compared to $445 million for the 10th cycle of 2017.
With the first cycle typically being outstanding by far, heading into the season, De Beer Group CEO Bruce Cleaver stated, "De Beers Group's rough diamond sales during the final cycle of the year continued to be in line with expectation ahead of the all-important retail selling season as cutting and polishing factories in India restarted their operations following the Diwali holiday."
Parent company Anglo American recently raised its FY2018 forecast from 34-36 million carats to 35-36 million carats. Last year, a total of 33.5 million were mined. Next year's estimates were cut, but the following years are predicted to see an increase in diamond production with as much as 35-37 million carats expected in 2021.
De Beers forcing down pricing
The new option to delay acquiring "some smaller, lower value rough diamonds" pushed down sales in the low-end diamond market. Overall prices of cheaper diamonds have been dropping over the last five years. At the same time, De Beers is introducing a seemingly much cheaper process for creating lab diamonds.
De Beers is pushing down prices in what could be described as two tiers of the low-end diamond market, cheap diamonds and cheap synthetics. In addition, "demand for smaller, lower-quality rough diamonds continues to see some challenges" resulting, in part, from "financing issues in India in the wake of the $2 billion banking scandal linked to diamantaire Nirav Modi."
Some within the lab-grown industry have filed suit against De Beers though it is unclear what effect such an action might ultimately have. One of those bringing the lawsuit, Chatham CEO Tom Chatham, points out, "De Beers aren't stupid…They know how to grow diamonds, but this equipment is not cheap. They are selling below cost."
Elsewhere, Chatham states, "De Beers has created predatory pricing to ruin the industry." Unfortunately, it is hard to attack a brand by saying its prices are too good. With celebrities like Leonardo DiCaprio and Penélope Cruz getting on the lab-grown diamonds PR train, De Beers adding lower prices to the mix looks like a big win to a customer.
De Beers is offering artificial diamonds at a suspiciously low $800 a carat leading to Chatham's charges of "predatory pricing." The full Lightbox collection features around 50 earrings and pendant necklaces in simple styles. They are "positioned to compete against self-purchase items…such as 'accessories, skin care, and cosmetics.'"
De Beers making disruptive moves
While De Beers is able to position its own products against its "key bridal segment," other competitors rising from below will not be so concerned with protecting another brand's revenue center. Assuming De Beers has not made any major breakthroughs in technology, which they have not announced, and competitors can survive the new pricing wars, then De Beers future sales reports will be competing based on reduced prices it has created.
De Beers is clearly willing to experiment with new options. In 2016, De Beers introduced a resale market for second-hand jewels. The program includes a valuation feature. Later that year, De Beers introduced a limited scope sale of rough diamonds via online auctions.
But such technical efforts mostly seem to increase liquidity. It is De Beers lab-grown diamonds that look like the wave of the future. While a variety of technical forces are converging on the diamond industry, including blockchain and social media, De Beers Lightbox appears to be a truly disruptive force in the diamond industry.
(Featured image by BrokenSphere via Wikimedia Commons. CC BY-SA 3.0.)