Here are 4 diamond updates you must know
Angola's Catoca lost almost $500 million as a result of underpricing due to the government's marketing system.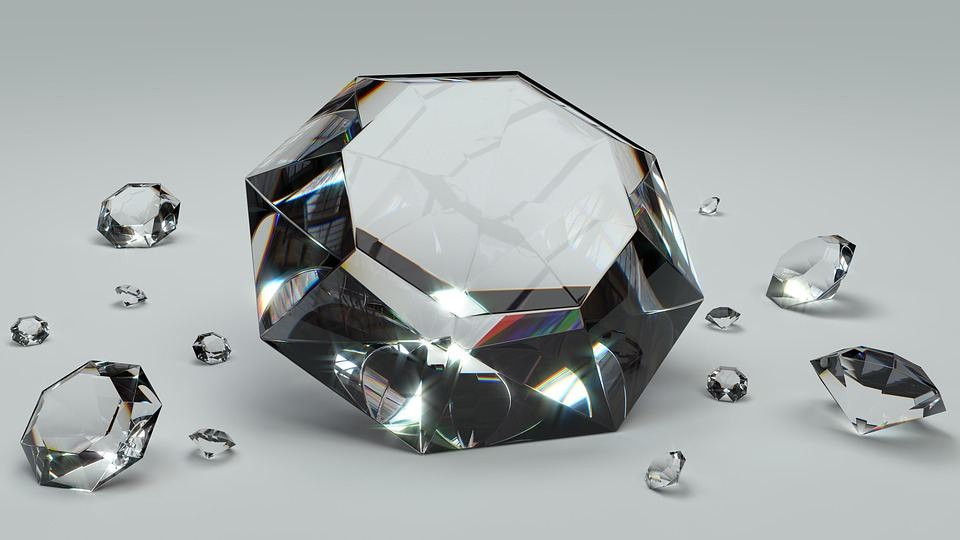 Diamonds have been making the headlines as of late, and these updates range from a theft incident to one of the world's biggest diamond mines taking a hit due to underpricing.
1. Diamond theft at JCK Las Vegas
In the recently concluded JCK Las Vegas trade show, it was reported that two men managed to swipe a diamond weighing 20 carats from a display case of one of the event's exhibitors.
Rapaport reported that one of them acted as a distraction and spoke with an employee. With the diamond in the clear, the other man opened the case and took the stone with him.
The Jewelers' Security Alliance was able to acquire pictures of the two men via security footage and even distributed them for identification; however, at the time of the report, there was still no update about the thieves' identity.
The JCK Las Vegas is a four-day trade show that started on June 1 and concluded on June 4. The event took place at the Mandalay Bay Resort & Casino. Some of the exhibitors include 01 Jewelry Limited, 2Secure Corp, 3D HiTec, 7Cs B2B, A Precision Gem Cutters, Aaron Jewelry and AeroDiamonds, among others.
2. De Beers' newest synthetic diamonds
De Beers, one of the world's biggest diamond businesses, recently revealed its new product line that offers artificial diamonds.
According to Architectural Digest, De Beers' Lightbox, the new line, will serve as an alternative for those who want to purchase diamonds at a relatively low price compared to natural diamond jewelry. These particular pieces of jewelry have lab-grown diamonds, and their price tags could reach as much as $800 for a one-carat diamond.
The British facilities of Element Six handle the production of these synthetic stones. A manufacturing plant in Portland, Oregon is undergoing construction and will provide a boost to the manufacturing as it will make an annual output of 500,000 rough carats.
De Beers head of Strategic Communications David Johnson said, "What we tend to find is that when the global economy is doing quite well, diamond demand follows that."
3. Catoca's $464 million loss
Angola's leading diamond mine Catoca recently revealed that it took a plunge when it lost $464 million in a span of six years, Reuters reported.
A company presentation indicated that Catoca's loss was attributed to the marketing system that the Angolan government has implemented. In the system, there was a requirement of selling outputs at values cheaper than those of international prices.
The presentation, which took place last March 16 with the minister for natural resources and oil in attendance, further showed that the marketing system "destroys the value for the producer (less revenue) and the government (less tax)." It also revealed that the Catoca diamonds were priced 24 percent lower than market prices throughout the six years leading to 2017.
Angola has already drawn the ire of key miners outside the country because of its "unattractive investment terms."
4. A flawless diamond ring as Christie's top seller
At the Christie's Magnificent Jewels auction on June 12, a ring with a flawless diamond that weighs 20.47 carats became its biggest seller with $2.7 million.
Per Rapaport, the ring was valued between $2.5 million to $3.5 million before sale. In addition, it featured a type IIa piece with a brilliant cut.
A Leviev diamond pendant necklace, with a weight of 15.36 carats and a heart shape, followed suit in terms of sale as it was sold for $1.6 million. It also surpassed its pre-sale estimate, which was between $1.3 million and $1.5 million.