De Beers' new GemFair program could revamp diamond mining standards
The GemFair program's pre-pilot stage will take place in West Africa's Sierra Leone.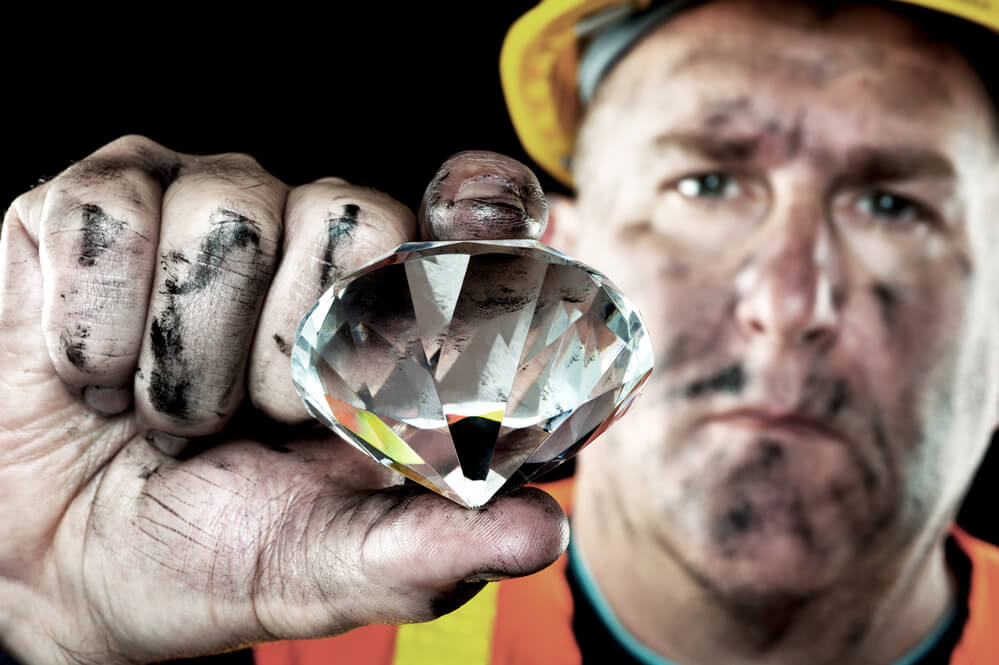 De Beers has already made a name for itself in the diamond industry. Since its foundation in 1888, the company has become one of the pioneers when it comes to various processes in the sector, including exploration, mining, retailing, trading, and manufacturing. Now, it is hoping to up its artisanal and small-scale diamond mining ethically.
Mining Review reports that the De Beers Group is currently planning to launch a new program called GemFair. Through the use of specialized technology, GemFair—in collaboration with a non-government organization (NGO) called the Diamond Development Initiative (DDI)—will record artisanal and small-scale mined (ASM) production through deposits that adhere to ethical mining standards. The program hopes to purchase raw diamonds from these areas to help improve the livelihood and conditions of those working in the sector as a sort of a reward for their ethical procedures. It can also encourage more diamond mining companies to implement better standards in the production sites.
De Beers hopes to "create a safe and transparent route to market for artisanal and small-scale mined diamonds" that are acquired ethically, but it is looking to do so one step at a time for now as it will run the pilot in a select area first.
The GemFair pilot is open to all miners as long as they are certified by the DDI after complying with its and GemFair's principles. Additionally, the program has its own standards for interested miners. Once they are a part of the program, the miners will receive a digital solution that comes with an app and a tablet and a diamond toolkit that reveals ASM diamonds in a specific supply chain.
For now, the focus of De Beers and DDI is to ensure that the miners have a deeper understanding of how they can use the technology solution to their advantage. The two groups are also focused on giving these miners more knowledge about diamond classification so that they can meet more standards.
In the long run, GemFair will begin to procure diamonds for De Beers through the miners under the program. The good thing though is that the miners aren't obligated to sell their products to GemFair as it will be completely up to them who they retail it to.
The GemFair program will begin its pre-pilot stage at Sierra Leone. There are already a handful of artisanal mine sites in the country that are already under certification of DDI and are a part of its Maendeleo Diamond Standards Program.
GemFair could revolutionize the diamond sector greatly if the initial course of the program runs smoothly. Not only will the program be able to promote better standards for diamond production, but it will also help out small-scale miners with their livelihood.