How mining is helping to shape the Cleantech Sector
It's easy for consumers to discredit mining as harmful, but they might not realize that it's indispensable for the development of the clean technology sector, or cleantech. By supplying key materials and adopting more sustainable practices, segments of the mining industry are evolving to meet global perspectives on how we should use and access resources.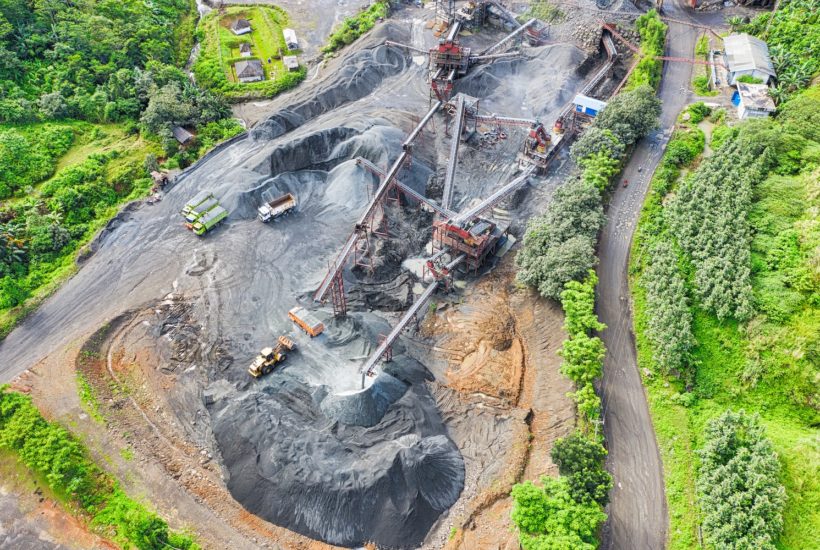 The mining industry has a bad reputation when it comes to the environment. Mines can be invasive to natural ecosystems, and regulations overseeing their revitalization have only recently come into effect in some areas.
But things are changing. The Mining Association of Canada responded to the global call for sustainability and environmental protection by establishing the Towards Sustainable Mining initiative. Now, companies are working to make mining less destructive by focusing on the sustainable resourcing of raw materials.
It's easy for consumers to discredit mining as harmful, but they might not realize that it's indispensable for the development of the clean technology sector. By supplying key materials (such as lithium for electric vehicle batteries, uranium for nuclear energy, and iron and neodymium for wind turbines) and adopting more sustainable practices, segments of the mining industry are evolving to meet current global perspectives on how we should use and access resources.
Efficient lithium mining
One sector of cleantech making considerable headway is the electric vehicle market. The global fleet of EVs grew from 3.1 to 5.1 million in a year; and by 2030, that number could reach 125 million. When we consider Amazon's (NASDAQ: AMZN) recent order of 100,000 electric delivery trucks, that doesn't feel unreachable.
On average, traditional gas-powered cars generate twice as much carbon pollution as EVs. But the sticking point manufacturers have been slow to address is the ecological footprint of lithium-ion batteries. The conventional process for mining lithium can take up to two years, requires destructive chemicals, and depletes water supplies.
Small-cap companies in the space are creating sustainable extraction methods. Lilac Solutions, for instance, is focused on creating a lithium supply chain that's secure, scalable, and sustainable. Its founder and CEO, Dave Snydacker, says the goal is to reduce water use by 90%, increase the recovery rate by 30%, and shorten the extraction time from years to days. Initiatives like these will have the dual benefits of reducing the cost of production while being less harmful to the environment.
Safer uranium production
Although nuclear energy has a reputation for being dangerous, it accounts for almost 20% of United States power consumption. Because this process produces energy via nuclear fission, it's arguably one of the cleanest energy sources available. Unfortunately, conventional uranium mining techniques are ecologically problematic.
The current approaches to mining uranium — open-pit and underground — produce radioactive waste and risk exposing workers to toxic materials. Emerging initiatives in the space focus on making the industry more sustainable. For example, extracting uranium from seawater is an eco-friendlier solution. This is a relatively simple approach, but the low cost of mining ore has so far prevented it from becoming commercially viable.
Safer waste storage
Wind energy is the poster child for the clean energy movement, but most consumers have no idea how many raw materials go into manufacturing them. Their generators require strong magnets made from iron, boron, and neodymium. Processing materials such as these creates waste in the form of slurries, which are stored in tailings dams. These must be well-maintained; otherwise, they risk causing heavy water pollution — which we saw after the collapse of Brazil's Brumadinho dam in early 2019.
"Dry stacking" is a safer method of storing waste that's being adopted by copper-nickel miner Twin Metals Minnesota. This method involves removing moisture from the waste and incorporating it into a sandy mixture that's covered by earth and vegetation, virtually eliminating the possibility of groundwater contamination.
E-waste recycling and recovery
Innovations in waste storage ultimately make resource extraction safer and more efficient, but finding ways to recover those materials before they enter the waste stream is the other half of the equation. E-waste recycling reduces the demand for virgin metal and keeps hazardous materials out of waste streams.
The world currently produces 50 million metric tons of e-waste per year — but only 20% of it is ever recycled. This is a missed opportunity, as a significant portion of materials in batteries and other hardware is reusable. Ronin8 understands this well. The Canada-based company is capturing critical metals from electronic waste without destroying the nonmetal components. Its vision is to make the electronics industry a circular economy in which our resources aren't finite.
The continued growth of the cleantech sector offers a wealth of opportunities for mining companies that procure in-demand raw materials. Lithium-ion batteries are paving the way, with a global market expected to reach $106.5 million by 2024. That impacts the supply of not only lithium, but also other battery materials that are used to store energy effectively. Cathode technology is always being refined, but the demand for these materials isn't going anywhere.
Advancements in nuclear power will also mean an increase in uranium mining. NuScale Power's small modular reactors just passed the first stage of approval by the U.S. Nuclear Regulatory Commission, and the company already has Utah Associated Municipal Power Systems lined up to build a 12-module plant. Small modular reactors like these could signal a huge uptick in nuclear power worldwide.
The cleantech sector relies on the mining industry for key materials. In this role, mining companies continue to adopt ESG practices dedicated to improving the social and environmental infrastructure in the regions where they operate, and they're keeping themselves accountable with reporting. These and other initiatives are reshaping the broader perception of the mining industry and how it fits into a socially conscious future.
—
(Featured image by Tom Fisk via Pexels)
DISCLAIMER: This article was written by a third party contributor and does not reflect the opinion of Born2Invest, its management, staff or its associates. Please review our disclaimer for more information.
This article may include forward-looking statements. These forward-looking statements generally are identified by the words "believe," "project," "estimate," "become," "plan," "will," and similar expressions. These forward-looking statements involve known and unknown risks as well as uncertainties, including those discussed in the following cautionary statements and elsewhere in this article and on this site. Although the Company may believe that its expectations are based on reasonable assumptions, the actual results that the Company may achieve may differ materially from any forward-looking statements, which reflect the opinions of the management of the Company only as of the date hereof. Additionally, please make sure to read these important disclosures.