These are the most desirable US cities to live in
Colorado Springs is on the top spot for the most desirable U.S. city to live in. But should you buy a house there?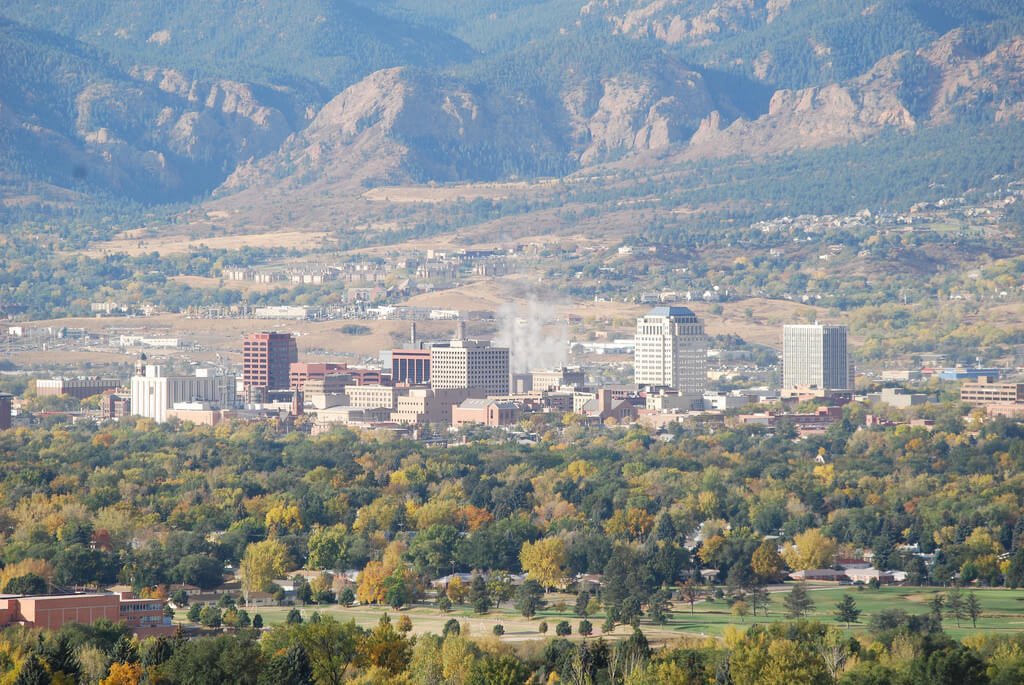 There was an update to the rankings of the most desirable cities to live in the U.S. by U.S. News & World Report.
Colorado Springs sprung into first place for the first time. I've been there and can understand why they picked the place.
It's beautiful, at the foot of dramatic mountains (Pike's Peak), close to the glorious Broadmoor Resort, and only one hour from one of the most attractive larger cities, Denver, which comes in at number 10 on the list.
I've broken these into two tables so you can read the key stats. And I rank them in the order that U.S. News & World Report did, not according to affordability.
Do I advise buying in any of these places near the top of the second great real estate bubble since 2000?
No. Though there are a few possible attractive deals.
But if you're moving and must buy, there are places that are more affordable and have lower risk than others.
More importantly, the best and most overvalued cities—like San Francisco—will tend to be the better buys when this inevitable second (and final) bubble crash sets in. That's very likely to begin within the next year.
The original ranking was for the top 25. But I found the top 20 to be inclusive enough of the best places.
There are great things about all of these places, and they all deserve to be on this list. At a point, it becomes a matter of personal preference.
The most affordable—in order of median price to median income valuations—are Myrtle Beach (visit there every year with my family) at 4.0 times, New Orleans at 4.2, Port St. Lucie at 4.4, Phoenix at 5.0, and Nashville, Fort Myers, and Colorado Springs at 5.2. Austin comes in at 5.5.
Phoenix is a standout for a large city (fifth-largest in the country). While Austin does this for a medium-size city and Myrtle Beach for a small city.
For big city people, New York is the place at 6.1 times, just not in Manhattan. San Francisco is the worst at a whopping 11.4 times, followed by L.A. at 9.9. They have the highest state income taxes in the country.
Boston and Seattle are also more reasonable large cities at 6.2 and 6.6, respectively.
Chicago is the third-largest city and the most affordable by far, but it doesn't make this list due to the quality of life. Outside of brutal cold, high winds, and heavy crime on the south side, it's downtown and best suburbs are very attractive.
My choices—given my clear propensity for warmer climates—would be Austin, Charleston, Asheville and Phoenix.
Sarasota, Florida, which is a high-end retirement community one hour from the Tampa airport, is another place of appeal to me.
Its median house price is $234,000 versus the median income of $42,000, or 6.3 times. They have Whole Foods, Trader Joes, and a great gourmet food store.
That's quite good for a city with only 265,000 people. Something you won't find in Myrtle Beach.
Again, I stress that these are the places you want to buy in the long-term when the crash finally sets in. It could take several years to hit a bottom like the last crash, and prices are likely to crash more like 40 percent to 50 percent nationally compared to the 37 percent last time.
But some great deals could come in the first few years of it.
The more expensive cities like San Francisco, Los Angeles, and Honolulu will still be the most expensive. It's just that they will drop more, and are likely to be better bargains in the long term.
But don't expect price appreciation in the coming decades to be anything like it was from 2000-2018. That's not likely to ever happen again. At least, not in our lifetimes.
The continual increase of dyers is offsetting buyers, and will for decades to come. So, buy real estate because you love the house and want to live in that place.
Buy to rent only if you can do so for sustainable and positive cash flow. Otherwise, don't buy real estate at all.
The time for buying any real estate to get rich is over.
(Featured image by Jasen Miller via Flickr. CC BY 2.0.)
—
DISCLAIMER: This article expresses my own ideas and opinions. Any information I have shared are from sources that I believe to be reliable and accurate. I did not receive any financial compensation for writing this post, nor do I own any shares in any company I've mentioned. I encourage any reader to do their own diligent research first before making any investment decisions.