Elcora targets Asia's exploding markets for graphite, graphene and li-ion batteries
Elcora Advanced Materials (TSXV:ERA, OTC:ECORF), with its high-quality graphite anode powder, is best positioned to take advantage of the Asian Li-ion batteries market.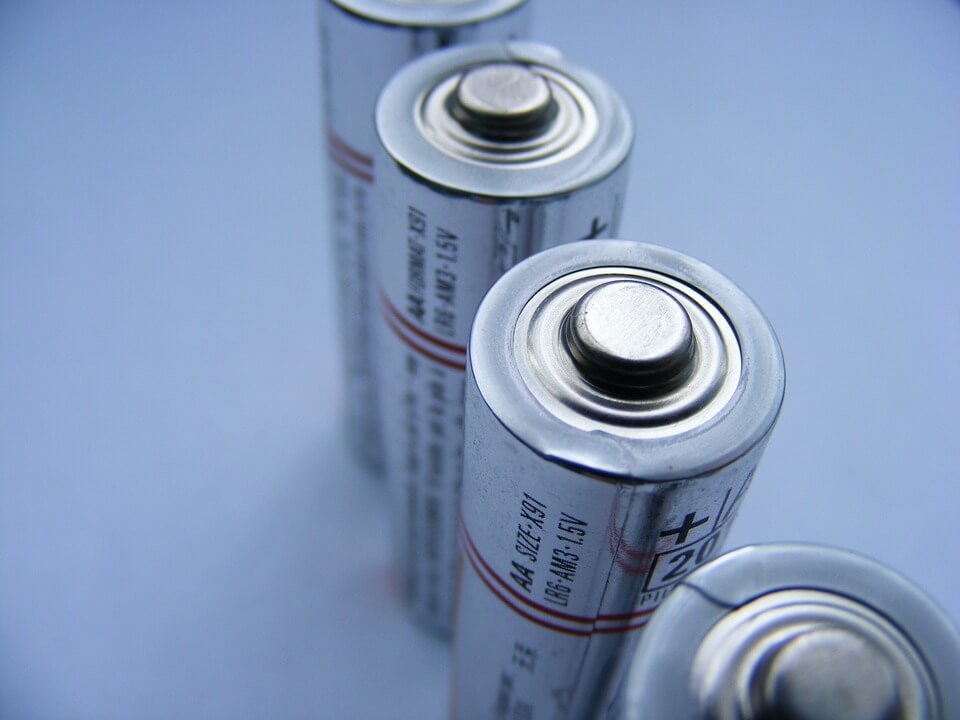 Canadian graphite and graphene producer  Elcora Advanced Materials (TSXV:ERA, OTC:ECORF) recently announced that it is teaming up with Asian battery makers to test the company's graphite anode powder.
Apart from its existing mine and operations in Sri Lanka, the company has inroads through Singapore and have now opened a China office to expedite current talks with battery customers and potential clients.
The battery manufacturers have already received more than 14 kilograms of Elcora's EL-IC6 graphite anode powder. They will perform tests to measure the product's electrochemical performance and see if it complies with the manufacturing criteria for Lithium-ion (Li-ion) batteries. Following the tests, Elcora wants to continue its relationship with the Asian battery manufacturers, acting as their supplier.
Why this is an important move for Elcora
When asked about selecting Asia as its target market, Elcora CEO Troy Grant said "Many of the Li-ion batteries are manufactured within the continent. The Asian market has many opportunities waiting for Elcora."
According to Zion Market Research's latest findings, Asia Pacific makes up for almost half of the total global Li-ion battery market – 45 percent, as of September 2017. That share is expected to grow even further at an exponential rate; the compound annual growth rate is forecasted to be 13.7%.  Meaning, the Li-ion battery market revenue is expected to be at least USD 67.70 billion at the end 2022, with the Asia Pacific taking the lion's share of it.
The Asia Pacific breakdown  
China dominates with more than 40 battery manufacturers, followed by Japan, India, and South Korea. China also commands three-quarters (75.3 percent)  of the electrolyte solution market and 75.2 percent of the anode materials market—both of which are crucial in the production of Li-ion batteries. It also makes up 62.6 percent of the cathode materials market, and 44.8 percent of the separator market.
Asia Pacific's dominance in the Li-ion battery market comes from governmental support and the ever-growing demand for smartphones and other electronic mobile devices. In addition, the automotive and electronics industries have also pushed the demand for Li-ion batteries to record levels.  Elcora's Asia Pacific expansion, mainly through its new China office, answer this surging demand.  
A closer look at the Chinese market.
Here's a list of some of the major players leading the Li-ion frenzy:
Located in the city of Ningde in Fujian, China, CATL aims to lead the pack of Li-ion battery suppliers amid the rise in EV demands. Its additional service is offering efficient storage solutions that can be used in clean energy applications, and it also has research and development capabilities.
In 2016, Goldman Sachs stated that the company was capable of producing 7.6-gigawatt hours of batteries. In 2020, it intends to beyond the capabilities of the gigafactory that Tesla Motors and Panasonic have opened at the beginning of 2017.
The long-running Japanese corporation is one of the most-recognized establishments on the planet. It offers a wide range of products, ranging from mobile phones, cameras, appliances, and batteries.
Back in September, Panasonic announced that it will take on the role of producing Li-ion batteries that will be used on electric cars in fiscal 2019, in effect growing its local production, to contribute in complying with the staggering global demand for electric cars.
The Himeji plant at the Hyogo Prefecture will manufacture the batteries aside from building and supplying liquid crystal display (LCD) panels to be used in various medical equipment and automobiles. To accommodate the new responsibility, the idle space, which became vacant following the withdrawal of the plant from producing LCD TV panels last year, will be used.
Based in Seoul, South Korea, LG Chem, which had a subsidiary called LG Chem Michigan in Holland, Michigan, started producing and commercializing Li-ion batteries in the country in 1999, the same year it officially opened its first Li-ion battery plant. And right now, the company is capable of manufacturing two million cells monthly.
LG Chem desires to be included in the top five leading chemical companies in the world by 2025 and places its focus on research and development to enhance its chemical and material businesses.
However, it also has plans for its battery manufacturing sector. LG Chem wants to gain more contracts and establish more relationships with local and foreign makers of electric cars. Furthermore, it wants to make its presence known in making batteries for smartphones and other mobile devices as well.
Based in Shendeng in the Chinese province of Guangdong, BYD focuses its services on four industries such as information technology, new energy, rail transit, and vehicles. Five years after its establishment in 1995, it became Motorola's first Chinese Li-ion battery supplier, and in 2002, Nokia chose BYD to be its supplier as well.
With the Chinese government announcing that subsidies for EV would be lessened and more competitors joining in the EV market, BYD has decided to concentrate on manufacturing batteries instead. It intends to lengthen the manufacturing process of batteries. Then, parts of these batteries would be sold to third-party manufacturers.
Samsung SDI is an affiliate of Samsung in charge of making renewable energy and energy storage systems. That includes small-sized Li-ion batteries, automotive batteries and even energy systems catering to both wind and solar power.
This November, the company announced that it would add 200 million more gradually to its cylindrical battery production capacity. From 2016's 800 million, it would now reach one billion for this year. This move is to compensate for the consistent rise in the demands that come from manufacturers of EVs and electric tools.
—
This article may include forward-looking statements. These forward-looking statements generally are identified by the words "believe," "project," "estimate," "become," "plan," "will," and similar expressions. These forward-looking statements involve known and unknown risks as well as uncertainties, including those discussed in the following cautionary statements and elsewhere in this article and on this site. Although the Company may believe that its expectations are based on reasonable assumptions, the actual results that the Company may achieve may differ materially from any forward-looking statements, which reflect the opinions of the management of the Company only as of the date hereof. Additionally, please make sure to read these important disclosures.