Exhibition of fake Modigliani paintings duped over 100,000 people
A group of visitors wants refunds after the exhibition they paid to see was found to feature fake Modigliani paintings.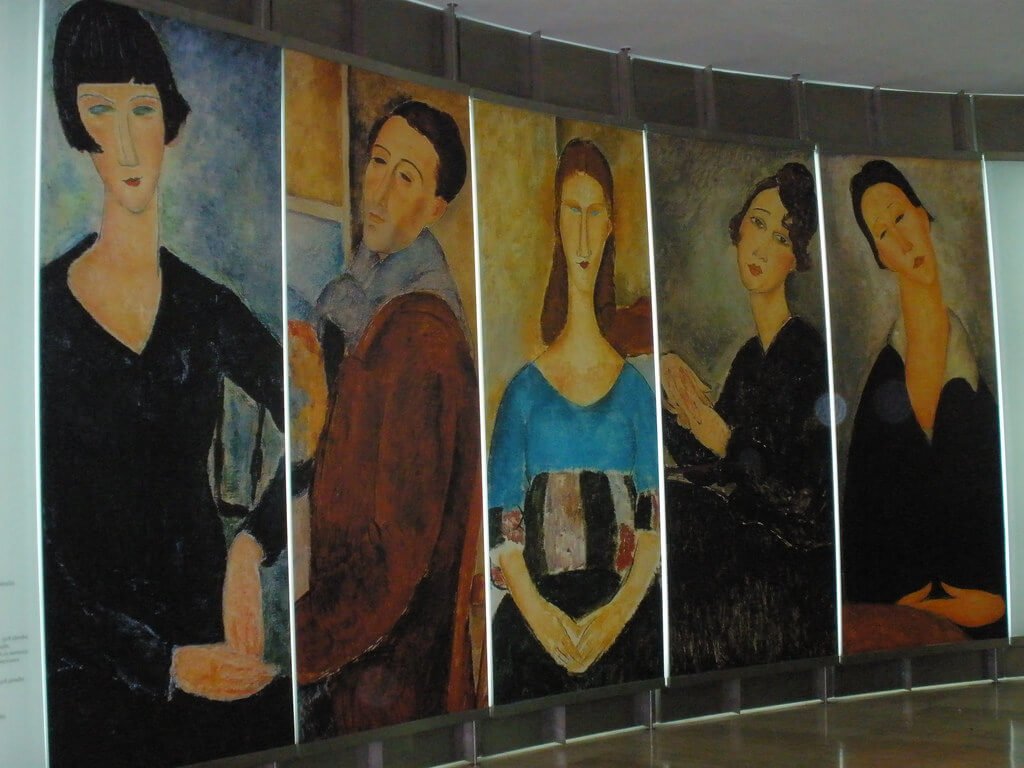 Visitors to an Amedeo Modigliani exhibition in Genoa, Italy, were left disappointed after experts revealed most of the paintings were fake. A group of them threatens to file a lawsuit to refund the money they paid to see the show.
According to Artnet, the consumer group also wants a refund for the money they spent on travel expenses. The ticket to the show "Modigliani" was priced $15.67. A hotline was set up to accommodate the unimpressed visitors. The Genova Palazzo Ducale opened the show last March but was forced to close down in July due to allegations of forged artworks.
Carlo Pepi suspected the artworks were fake simply because it doesn't feel right. "When a painting is a fake, it is missing its soul, and these were missing that three-dimensional elegance of Modigliani—even a child could see these were crude fakes," he added. Pepi is a known collector and an expert in spotting fakes.
Isabella Quattrocchi, an expert hired by the Italian government, confirmed the allegations. One of the indicators where she based her judgment is that the pigment used in fake artworks are different from the kind that Modigliani used. Out of the 21 seized works, only one was authentic as it bears the seal form the Italian government. The questionable paintings are going to be destroyed.
The Palazzo Ducale acknowledges Quattrocchi's claims but added that her opinion is not the final judgment on the matter. It is not made clear if Palazzo Ducale will refund the payment for tickets or not as it counts itself as another victim of the incident. Among those that are set to be investigated are curator Rudy Chiappini, art dealer Joseph Guttmann and Massimo Vitta Zelman, the head of the company that organized the exhibition.
The suspects plead innocence, and no one wants to grant an interview as the case investigation is ongoing. But Chiappini insists he acted in good faith. "I gathered the information and the documentation that was supplied to me for every canvas. If there have been irregularities, you need to go back to the source, to whoever made the first attribution."
Modigliani's works are often forged or faked because the legit ones can bring a hefty sum in art auctions. His work "Nu couché" fetched $170 million in 2015, which was the second-most-expensive painting auctioned at that time, paid for by Chinese art collector Liu Yiqian. A Modigliani sculpture, which was expected to be worth between $5 million and $7 million, was bought for $52 million.
His works can be classified in the league of Picasso, Francis Bacon, Edvard Munch, Alberto Giacometti and Andy Warhol when it comes to price tags. Replicating his work has become prevalent that experts claim there are even duplicates of forged artworks.
Other places that host Modigliani's artworks are London and New York. However, both exhibitions have not raised suspicions of forgeries as of date. Modigliani, who died in 1920, is known for elongated and languid figures in his paintings.
(Featured image by Reyes via Flickr. CC BY-NC-SA 2.0)